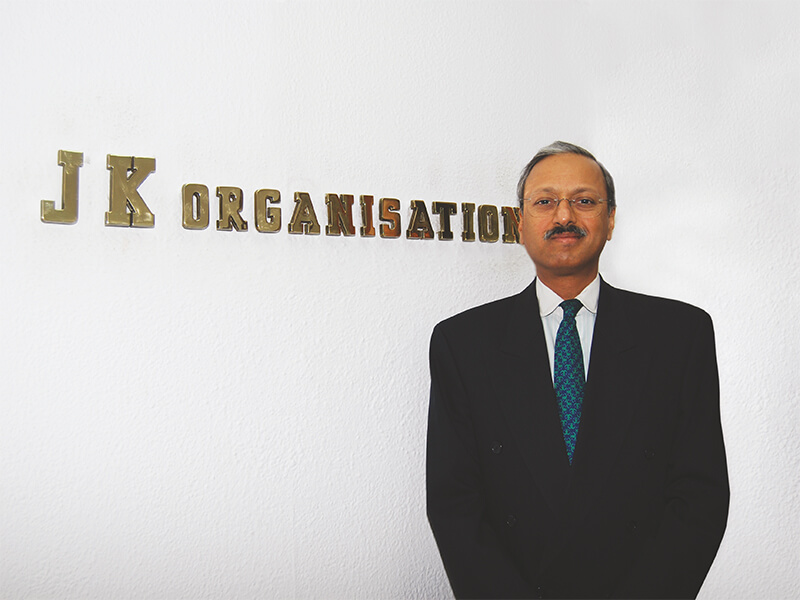 Mr. Harsh Pati Singhania, Managing Director, JK Paper Ltd, talks to Team Paper Mart on the company's recently-announced Rs 1650-crore expansion plan giving the general picture of the Indian paper industry with regards to the different subjects like future consolidation in the industry, challenge of raw material and manpower and how India can become truly global. Excerpts.

Paper Mart: Where does the Indian paper industry is heading? How do you see it evolving over the next decade or so? Moreover with the recent takeover of APPM by International Paper, do you see better valuation, professional culture & consolidation happening in industry?

Harsh Pati Singhania: The first point that I want to make is that the paper industry in India will grow strongly and there are several factors pertaining to this, starting from the fact that we have extremely low capita consumption i.e. 9.5 kg per capita as compared to the other developing countries in Asia. So, it is bound to grow. Besides, India's ongoing strong GDP growth will support the paper growth as paper has traditionally grown along with GDP or even higher than GDP growth. In the recent years the industry has grown tremendously for example there was an increase of almost 30-35% in the installed capacity of Writing & Printing paper and that capacity has got absorbed. Today we are about 10 plus million ton industry and with good growth we are looking forward towards the demand of 20 million tons by 2020.

The recent acquisition of APPM by International Paper has shown that the paper industry in India was grossly undervalued. If we look at the evaluation at which IP has bought APPM there is a huge difference compared to valuation of current paper companies in India. With this I think the industry will clearly improve on valuation in recent times to come which will help the industry to raise more money to fund its growth.

The other aspect of this acquisition is that it will bring in international operating standards not only in terms of production but also in operations, sales, marketing, quality standards and service along with the improved trade channel which will have beneficial effect on the entire industry.

Yes, the competition will be there and I think some paper companies can clearly stand up with it because here in the Indian market our products are established as brands with certain values attached to it. So as long as the Indian brands are going to deliver a good quality product with good levels of customer service, I don't see any problem.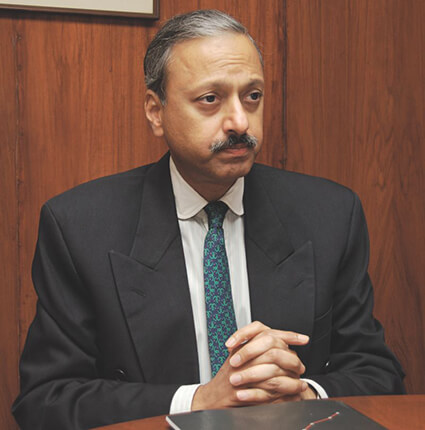 PM: Do you foresee further consolidation happening in the near future?

HPS: Globally pulp and paper companies have been looking in India for a long time to have their say but the factors like size and the scale of the Indian operations and the issue of raw material availability has resisted them to take a decision. Also, the markets are very fragmented in terms of the quality, price sensitivity, standardization etc. All these things have lead to situation where it was not easy for these companies to find a sight and place themselves in the Indian paper industry.

As far as consolidation is concerned I would imagine that there could be consolidation but it would be gradual and let's see what happens.

PM: Paper industry has been earning lower margins while on the other side paper convertors always feel that paper mills take benefit of demand and supply gap by fluctuating the prices. Comment.

HPS: Business growth depends upon the sufficient returns on the capital for the reinvestment. As far as margins are concerned, in India we have different sizes of mills i.e. large, medium and small along with their respective raw material base. Due to this it is difficult to evaluate the ROI as paper has long gestation period. One important point about the paper industry is that it is not a glamorous industry so most of the people don't even notice it and that's one of the reason why we have been undervalued.

Talking about the prices and convertors feeling, it is completely mistaken because first of all lets understand in today's era prices are completely market determined. The price of any product not only of paper but anything is what the consumer is willing to pay for it. Its not that the producer can command the price in today's open economy. Paper prices go up due to the cost push in the prices of the inputs like pulp, chemical, fuel, logistics etc. The second point is that where the prices have gone up and also there have been instances when prices have come down.

If prices grow up which is inevitable than the converting industry will have to look at its pricing availability to the consumers, minus what they can offset from better efficiencies. Today, when input cost goes up for paper mill, we also offset some of them through improved efficiencies, higher productivity but beyond a certain amount we cannot absorb it.

PM: As you said paper industry is not a glamorous industry. How industry should tackle the problem of manpower?

HPS: The issue in the paper industry is that we are being challenged by quality of manpower. First of all there are not so many specialized courses in the pulp and paper technology. The Saharanpur institute got merged and became IIT Roorkee. The students passed under this program get picked up by IT industry.

In order to overcome this challenge we have to re-emphasize our focus on having more programs for the pulp and the paper industry across different levels which emphasis at that one could be managerial in terms of management or engineering. Secondly, introduction of diploma programs is essential. This will not only produce the managers but will also produce good supervisory level people because we need those as well to run the industry. There is a need to revise and upgrade the course content. The third would be to add a basic skill development focusing on the practical aspect of the industry which will create the skilled work force. Laying a career path and providing the career development program for all employees will help us to retain the manpower for longer period.

PM: Does Indian paper industry need an image makeover? And, how this can be perpetuated?

HPS: It's not that the paper has the negative image but sometimes it is made out to be more negative then actually it is. There are enough things to prove that paper is not anymore a polluting business for example the water which is used for paper making is more than 90% discharged back and it is meeting all the standards, the industry is planting trees and runs in a sustainable manner.

There is a need to have not only awareness but projection in terms of what the facts are. The fact that that industry uses or eats up forest is completely incorrect because there is no wood that the industry uses today which is really coming from forest. Rather, industry actually helps in providing huge amount of jobs in tribal areas through its initiatives like farm forestry programs. And, it is really increasing green cover rather than decreasing, improving water conservation and soil conservation etc.

There is much more that needs to be done by the industry to educate people. The industry as a whole has to confront these issues and at least sensitize people that today paper is a sustainable product as paper can be recycled and apart from that you can clearly grow trees as even if you can cut one then you can plant two more trees. Today a large amount of water recycling is done due to which consumption of water has also come down. The discharge from mills is far more eco-friendly and in any case it is not something which is toxic waste in that sense the need of communication is necessary of this whole aspect.

PM: Rs 1650 crore expansion…that's fairly large. So how the funding is planned and what are the major highlights of the project i.e. product mix, technology, equipments, scheduled startup etc?

HPS: Basically, we are putting up an integrated plant at our existing location in Orissa and this will consist of a pulp mill of 250,000 TPA and a paper machine of 165,000 TPA along with utilities. The project cost has been computed at about Rs. 1650 crores and from this we will be producing office and copier papers as the main product mix. We hope that with the new machine we would be able to keep our leadership in this segment. This will not just give us the increased capacity but also the increased efficiencies in the form of reduced water consumption, energy usage per ton of paper. This eco-friendly technology will also benefit in terms of improved product quality and most importantly cost of production will come down leading to improved margins.

As far as funding is concerned we are close to completing the financial closure which will be a mix of debt and equity, internal accruals plus an FCCB program of 135 million euro (Rs. 225 crore). Also we have tied up for loans with banks.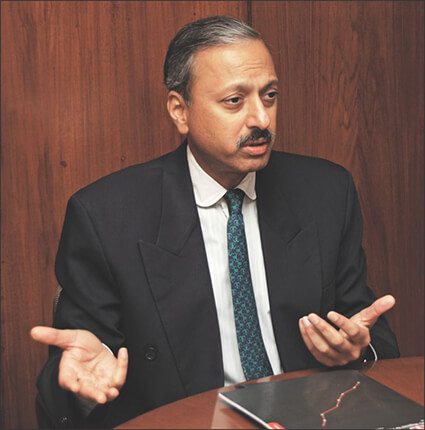 PM: How the Indian paper industry can become truly global paper industry?

HPS: If we see it pessimistically, I don't think that the Indian paper industry can truly become a global paper industry because we have certain constraints and unless they are resolved we can't go beyond borders. Single biggest constraint is the issue of raw material and the prices which are extremely high in comparison to other competing nations like Brazil, Indonesia and others. Secondly the scales of operations in India are very small as compared to the global companies. Thirdly the technology is not by far of the global standards. We don't have the ingredients for the global competitive advantage, so first we need to have them to enter the global industry.

On optimistic end we have huge growth happening in India and the world is coming to us plus the fact that the Indian paper industry has been able to satisfy the domestic demand successfully. The things which help in adding the competitive edge to it will be policy of plantation which will make a huge difference in the availability of raw material. We need to do the upscale in terms of size and scale which is going to be important and with scale comes the state of art technology which will help us to improve quality of product at the global level. Above all the reductions in cost of production for the industry entitling it to have more margins and allowing it to plough back funds for growth. Lastly having better carbon footprints with more eco-friendly processes.

PM: According to you how the industry can secure their raw material?

HPS: The industry will have to keep on focusing the agro farm forestry and there's no doubt that there are limitations to it. The first limitation is that trees are grown on marginal lands which are non-continuous leading to high cost of production. The second thing on these lands is that we have constraints from competing with the food crops. And the last but not the least is that today with the establishment of the bio fuel power plants, most of the wood is being burned to generate power. If we don't have the raw material then India will have to resort to other sources i.e. imported pulp and waste paper.

Lesson you have learnt during your long experience
• There is no substitute for hard work.
• You have to keep on working on what you want to pursue and you have to work in a focused manner.
• You should be focused to be successful.
• You should keep on looking ahead. There will be ups and downs in life but you have to keep looking ahead and there is no shortcut to that.