February 15, 2013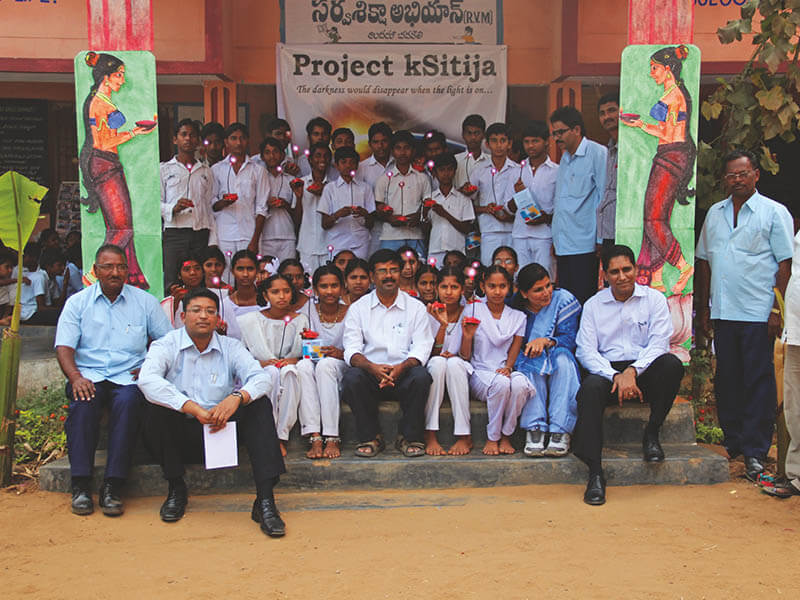 International Paper announced that the company would provide solar energy lamps to the students of Zilla Parishad Schools in the districts of East Godavari, Vishakatapatnam, Srikakulam, West Godavari, Prakasham, Krishna and Guntur mainly covering the forest region where electricity shortage is a huge deterrent in the studies of children. In the first phase of the 3-year initiative, approximately 1,000 students from 15 schools will be provided solar lamps.

Children in the areas with power shortage either give up on studies or use a kerosene lamp to study in the night which is expensive, unsafe and impacts their health due to the fumes but also doesn't provide adequate light potentially contributing to poor eyesight. The solar lamps will enable students to have an effective, portable, zero maintenance solution while saving fuel (hydrocarbon, wood) and reducing long-term impact to their health.

As part of its project to support schools in its local communities, International Paper realized that infrastructure at home and outside the classroom could significantly impact the academic performance of the students.

Commenting on the initiative Mr. Rampraveen Swaminathan, VP – International Paper and CEO & MD, APPM said, "Our CSR initiatives are focused on education, environment and community involvement. For over a year, we have been supporting ZPHS schools in AP to help improve infrastructure. The solar lamp initiative integrates with our three focus areas, and we are excited by the positive change it can create. The solar lamps will not only enable students with sufficient light to help with their studies but will also help in keeping the environment cleaner.

The first phase will provide an additional 240,000 study hours to these students and will significantly help them with their preparation for the upcoming board examination".