A leading manufacturer cum exporter of pulp and paper mill plant and machinery, JMC Paper Tech Private Limited undertakes design, manufacturing, supply, erection and commissioning of new pulp mills and paper machines and the modernization of existing pulp mills and paper machines. The company has the necessary capabilities in project engineering, design, manufacturing and project management to take up assignments on a turnkey basis. JMC's expertise lies in applying state-of-the-art technology to provide cost-effective custom-designed solutions to suit the varied needs of its customers.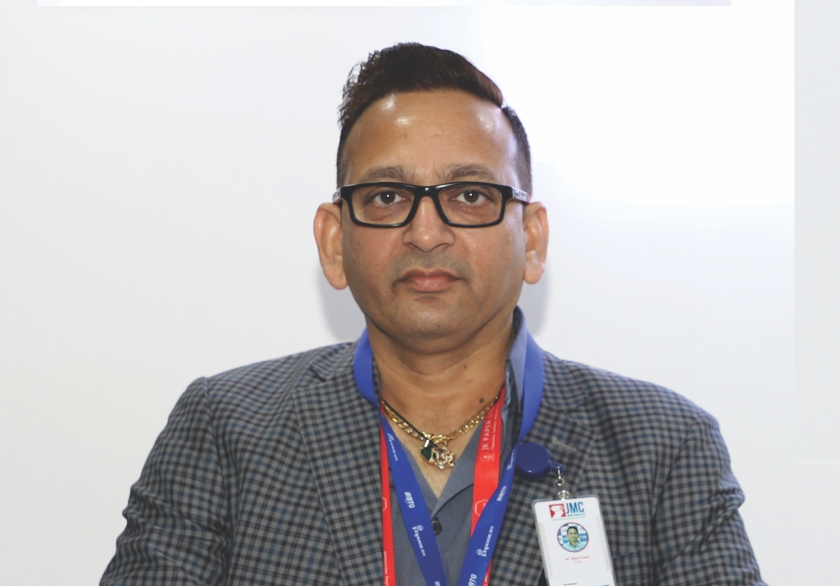 In an exclusive interview given to Paper Mart, Mr. Rajni Patel, Chairman & Managing Director, JMC Paper Tech Private Limited, talks about his company, recent developments and expansion plans.
Excerpts.
Paper Mart: Could you tell us a little bit about the new developments that have taken place at JMC Paper Tech?
Rajni Patel: As you already know, JMC was started in the year 2002. To meet the growing market demand, the company has taken many steps for development in the fields of sales and marketing, manufacturing processess, infrastructure development, technology upgradation and many other fields. In 2015, JMC shifted its existing manufacturing facility to the most developed industrial area of Sanand GIDC, which is preferred by many MNCs. JMC started a new workshop in a 5000 sq. m. area with a vision to meet all international standards and facilities for innovative working. Later on, the workshop was expanded to 10000 sq. m. with additional precision machinery like CNC machine, heavy duty machines, best housekeeping, etc. Still, the company has an open area of approximately 5000 sq. m. for future expansion. JMC also went for a sand blasting chamber and acid pickling unit to meet the demand for products with accuracy and quality on the Indian and global markets.
PM: Could you tell us about your technological capabilities and the quality and R&D practices you follow?
"The company has expanded its production facility to 10000 sq. m. It still has an open area of approximately 5000 sq. m. for future expansion."
RP: Today, JMC is the largest manufacturer and exporter of pulp and paper plant and machinery with turnkey project solution under a single roof. The company does regular R&D on the market in order to take feedback and implement it in upcoming projects. JMC has the capacity to manufacture and supply multi-fourdrinier paper projects up to 500 TPD production capacity, maximum up to machine deckle of 5.5 MTR – also offered with multi wire technology and TDU. Machine manufacturing is carried out by using the latest imported technologies like high precision heavy duty CNC boring machine, CNC lathe machine, fabrication and machining facility with SS cladding, MIG/TIG welding, over dimension job manufacturing machining and handling capacity up to 80 tonnes. Strict quality control and inspection are given a lot of importance during manufacturing and after its completion as well. The company has a large and clean working floor with best housekeeping.
PM: Could you share with us your thoughts on India's growing paper industry with regards to the challenges it faces and the opportunities it can seize?
RP: The industry is expected to grow at the rate of 7 percent per annum. Studies have shown that the growth of paper consumption changes from linear to exponential trends once the GDP growth rate crosses the double-digit mark. Analysts often draw comparisons between the growth seen in bottled drinking water and tissue paper industries. Even if one assumes an average of 9 percent GDP growth rate in the medium term, linear extrapolation suggests that by 2025, the country will consume over 24 million tonnes of paper. Paper consumption is poised for a big leap forward in sync with economic growth and is estimated to touch 13.95 million tonnes by 2015-16.
"JMC is upgrading its quality standards and following the European standards for the domestic as well as global supply of paper plants."
This clearly shows that there is a lot of opportunity for growth in India. From the point of view of demand, every 1 kg incremental per capita consumption results in additional demand of more than one MT a year. Besides, policy factors also have a key role to play in the growth of the domestic paper industry in India. The government's sustained focus on literacy, increased consumerism and expansion in organised retail are expected to positively increase paper consumption and demand in India.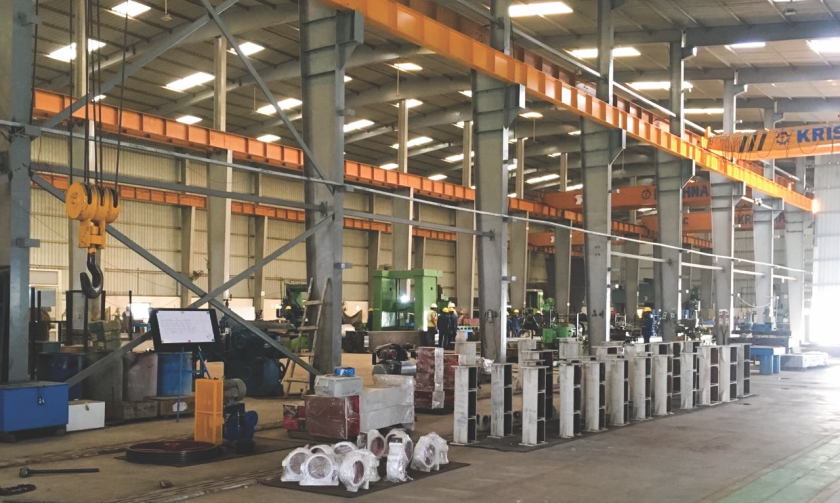 PM: Could you tell us about your global market presence? Is the global market for your machines lively enough for your business?
RP: JMC is the most preferred, favoured and recommended brand name and star-holding export house on the global market, especially for turnkey solution; only JMC is the frontrunner and first choice for newcomers as well as well-known and established industrialists in this field. JMC has its presence in around 45-plus countries – like South Africa, Ivory Coast, Uganda, Kenya, Canada, Egypt, Ethiopia, the UAE, Qatar, Bangladesh, Pakistan, Iran, Syria, Indonesia, Jorden, etc. I can proudly say that 60 percent of JMC's turnover comes from its export sale only. Not only in India but also in places outside the country, we have more than 20 installations of complete paper plants supplied on a turnkey basis and many successfully executed expansion projects and regular supply of spares. A few big and prestigious projects are in the pipeline, and we are sure that we will bag them within a short span of time.
PM: Is there anything that you would like to add?
RP: JMC has been active in the paper industry since 2002; and with the help of regular R&D on the Indian and global markets, it has been able to understand the upcoming requirements of the industry. It has therefore started to work on the same in advance. In 2005, JMC made around 50 TPD single wire paper machines only, but as per the market requirement, it took the initiative to serve its clients with better products. As a result, JMC designed double wire, triple wire, four wire and multi wire paper machines with Top Dewatering Unit (TDU). Recently, we installed the sand blasting and acid pickling plants for better product quality. Right now, JMC is upgrading its quality standards and following the European standards for the domestic as well as global supply of paper plants. JMC now has technical associations with Papcel Group and a leading Chinese manufacturer of calendars and coaters, Shashi Light Ind. Machineries Company Limited (SLMC), with a view to serve the paper industry with its quality products at cost-competitive prices. JMC has also adopted the European standards for manufacturing and quality inspection. In this way, JMC, PAPCEL GROUP and SLMC are following the "One Belt, One Road" strategy.