The company has distinguished itself with the next-gen pumping technology, and has become the most trusted choice of a majority of the customers in the country.
September 15, 2021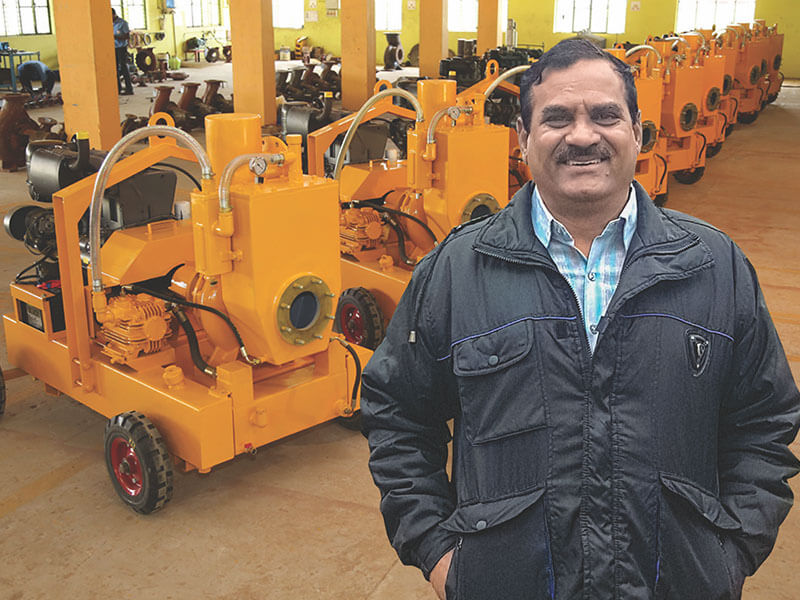 Coimbatore-based Keerthi Pumps India Pvt. Ltd. started manufacturing industrial pumps in 1999. With around three decades of experience, it is one of the leading industrial pump manufacturers in India. Its manufacturing industrial pumps have a flow rate of up to 3000 m3/hr and a head range up to 200 meters. As an ISO 9001:2015 certified company, it is among the market leaders in pulp and paper stock pumps and chemical process pumps, dewatering and wastewater management products and solutions. Its in-house machinery and foundries help it to supply the pumps with shortened lead time, high-class quality, and competitive prices. With a team of experts to design and develop customized pumps for different applications and industrial setups, the company covers commercial buildings, energy sectors, continuous process industries, and disaster management boards among others.
Keerthi Pumps has distinguished itself with the next-gen pumping technology. Designed to offer premium hydraulic efficiency and high specific discharge, the technology leads to a significant reduction in energy consumption. The low maintenance pump results in lower operating costs.

The dewatering pump comes with auto prime technology and is operational in airports, metros, mines, railway stations, and industries across India and comes with an easy plug and play system for quick start-up and requires no manual intervention during priming, which makes it very easy to operate. All that one needs to do is simply tow the portable trolley-mounted pump to the affected area and get the work done quickly, efficiently, and effectively.

It is the most trusted choice of a majority of customers across the country.

Keerthi Pumps is an expert in producing the end-suction pumps, paper stock pumps, process pumps, ANSI chemical series, split casing, horizontal multistage pumps, vertical sump pumps & dewatering pumps.

Talking about its latest technology, Mr. C. Kandasamy, Managing Director, Keerthi Pumps India Pvt. Ltd. said, "We have pledged to commit to our duties of protecting lives from global environmental change. COVID19 has shown us there are still a lot of issues unresolved and we need to be socially, economically, environmentally prepared. With every new attention, there is potential, opportunity, and power. We are growing even stronger and getting immune to facing day-to-day challenges. And with the latest technology, we are a team of experts acting faster in providing a solution to liquid applications".

He added, "We are attentive towards reliable products in industrial pumping solution and are adding more value-added products to expand our network. The quality and performance of Keerthi Pumps are well accepted in all platforms of the end-users experience in domestic as well as global markets.