Plastic-based packaging films are a persistent challenge to waste management amid growing environmental concerns. Kesoram Industries, through its biodegradable transparent paper products, hopes to contribute to wide adoption of environment-friendly packaging practices.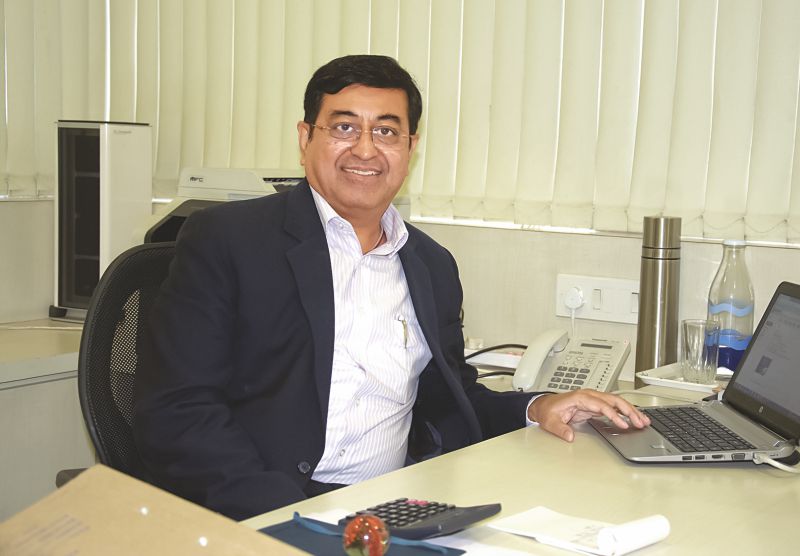 Kesoram Industries, the diversified flagship entity of B K Birla group, was founded in 1919 under the name of Kesoram Cotton Mills Ltd. Beginning with the production of cotton textile, Kesoram expanded its production portfolio over a period of time and today cement, tyre, and rayon constitute its main businesses along with the manufacture of transparent paper.

Its first rayon plant was built in 1959 at Tribeni, District Hooghly, West Bengal, with a production capacity of 4,635 tonnes of rayon yarn per year. Subse-quently, a plant for manufacturing transparent paper was also set up at the same location in June, 1961 with an annual capacity of 3,600 tonnes per annum. With diversification in portfolio, it became imperative to change the name of the company to Kesoram Industries Limited.

The company is keeping a close watch on the govt.'s initiatives aimed at reducing the use of non-biodegradable biaxially oriented polypropylene films (BOPP) and other such plastic products, and may go forward with a capacity expansion of its transparent paper production. The biodegradable transparent paper business, along with its rayon business, was earlier transferred to a wholly-owned subsidiary of Kesoram, Cygnet Industries.

Paper Mart recently had a brief interaction with Mr. Shyamaprasad Goswami, President, Kesoram Rayon to know more about the developments at the company including nature, scope, and business status quo of transparent paper in India. Excerpts:
Paper Mart: To start with, please brief us about the existing transparent paper business of Kesoram Industries in terms of production capacity, revenue generated and market it has in India.
Shyamaprasad Goswami: Cygnet Industries Ltd – subsidiary of Kesoram – is having name plate capacity of 9 tonnes a day comprising of two lines (3200 tonnes/yr). In the current year, the sales revenue is expected to be Rs. 75 Cr. The market size of cellulosic transparent paper in India is about 1800 tonnes a year. It is worth mentioning here that the market size of transparent paper is 250,000-300,000 tonnes a year, all inclusive of plastic transparent paper.
PM: Technically, transparent biodegradable paper sounds like a specialty paper. Can you elaborate on its manufacturing process, requirement of special type of pulp (if any), and technology requirements?
SG: It is true that transparent paper with 'biodegradable' and 'decomposable' features makes the product specialty in itself and, as such, dissolving cellulose to make it suitable for finished product is unique technology. We regenerate the cellulose from well researched mix of soft and hardwood pulp.
PM: Is it true that Kesoram Industries is considering a big expansion of this transparent paper business? How much capacity are you envisaging for the expansion? Do you have any tentative idea of where the expansion will happen and with how much investment?
SG: It is well known that a very small fraction of plastic is getting recycled in India and the environment is a major concern. Plastic Waste Management Rules-2016 clearly mentioned that any cover made of plastic material that is used for general packaging and packaging, should not be less than 50 micron in thickness unless it is biodegradable.

Although we are not envisaging any immediate expansion plan, but we are keeping a close watch on the market movements and the initiatives of the Government for pollution control through reduced usage of non-biodegradable BOPP and other forms of thin films. We will take a right call, as the company is positioned ideally to cater in the chain.
PM: Biodegradable transparent paper has quite limited use in India. How do you think your expansion will be able to widen the usage of this paper and achieve greater acceptability? Do you have plans to introduce different variant of the biodegradable paper to enlarge its market? Please elaborate if your company is doing any R&D on this product.
SG: Cellulose transparent film in contrast to other packaging films (BOPP, etc.) is biodegradable and non-toxic. With increased consumer awareness and the Government initiatives, the usage of cellulose transparent films can increase exponentially. We are in touch with multiple agencies for introducing value added versions of the present product. This will largely increase the footprint of our product. We have our dedicated R&D team focusing on the development of value added variant of the product.
PM: Biodegradable packaging is becoming much sought after. In this scenario, how much can your product, with many other possible value added variants, tap this growing biodegradable packaging demand?
SG: Our cellulose transparent film (Kesophane), being made from wood pulp, is a true bio-degradable and non-toxic packaging solution. The sparkle of Kesophane outshines many plastic alternatives available in the market. With excellent aroma and gas barrier, Kesophane can be used for the packaging of any farm produce, from vegetable to fruits. This also helps to keep the produce fresh for a longer period of time.

For multilayered packaging, Kesophane can be used as an alternative for biodegradable packaging solution. For all general packaging applications that needs thin film application, Kesophane is the most responsible solution for a greener future.