Mr. Yogendra Kumar Varshney, Sr. Vice President, Plant Operations, Kuantum Papers Ltd., sheds light on the upgradations related to technology and the future outlook in this regard.
"We are currently working on the development of moisture barrier paper as a replacement for plastic packaging, which once developed, will not only add another pathbreaking sustainable product to our product portfolio but also, go a long way in reducing plastic usage."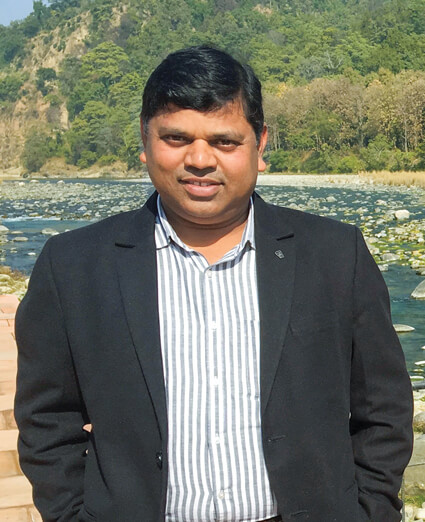 Paper Mart: Please highlight technology and quality development or up-gradation that recently took place.
Yogendra Kumar Varshney: Technology dynamics are ever-changing and the paper industry is no exception. There have been significant changes happening in global as well as domestic paper industries. As a frontrunner in leveraging the best technology, Kuantum Papers Ltd. (KPL) has undertaken various upgradation projects in recent times. A few of them are listed below:
Installation of 380 TPD new pulp mill with oxygen delignification adopting ECF-based technology;
Installation of a chemical recovery boiler with a capacity of 500 TPD Black liquor solids firing, with SRS system from Andritz;
Installation of 220 TPH water evaporation capacity Evaporator supplied by Andritz with 65 percent outlet concentration of black liquor with 70 percent agro & 30 percent wood mix;
Installation of new ESP supplied by HRC with the latest norms (50 mg/Nm3);
Installed DAF & Belt filter press supplied by Krofta engineering for separating solid waste from Effluent;
Upgradation of PM3 & PM4 with dilution-controlled Bellmer make Headbox, Press part upgradation, Rewinder from Globe, encoder less silent drives & QCS from ABB;
Online enzymatic starch cooking system from ADPAP;
White water clarifier from Westech & Multi-plate settler (MPS) for reuse of backwater & to reduce effluent load;
Installed 130 TPH CFBC multifuel boiler working pressure 110 kg/cm2 & temperature 530°C& state of the art 5 field ESP having outlet emissions 50 mg/Nm3 along with 20 MWLP extraction cum condensing Siemens turbine;
Installed 8 MW Siemens make MP extraction cum condensing turbine to use Recovery boiler (Andritz) steam with pressure 67 kg/cm2 & temperature 460 °C;
Installed ION exchange makes DM plant of 80 m3/hr capacity & softener plant (250 m3/hr);
Installed latest technology A4 cutter line 60 TPD, Synchro sheeter capacity 90 TPD from Line-o- Matic.
All these technological upgradations have led to visible savings in water & energy consumption, considerable improvement in product quality & overall enhancement in efficiency & productivity of the plant. With innovation and sustainability as our axis for new product development, we have been able to churn out quality grades in the specialty paper segment, namely thermal paper, carry bag paper, cup stock, antifungal paper for soap wrapping & photo paper.
Watch: Evolution of Paper Based Packaging
PM: What have you been doing to foster innovation and R&D at your workplace?
YKV: We, at Kuantum, have a fully equipped state-of-the-art Research and Development laboratory which is ISO 9001 certified laboratory and also approved by the Department of Scientific & Industrial Research (DSIR) MoS&T. The lab consists of all the advanced equipment and instruments required for product testing and analysis, such as spectrophotometer, fiber analyser & high-performance liquid chromatography used for the analysis of pulp constituents of cellulose and hemicellulose for continuous quality improvement.
We are currently working on the development of moisture barrier paper as a replacement for plastic packaging, which once developed, will not only add another pathbreaking sustainable product to our product portfolio but also, go a long way in reducing plastic usage. Apart from this, we are also undertaking a research project on high-yielding varieties of Eucalyptus and Poplar and also testing the efficacy of alternate pulp wood species i.e Casuarina, Subabul & Melia species.
PM: What is your technology and business roadmap for the coming times?
YKV: We are an environmentally responsible company and our future plans are aligned with our green initiatives. We are going to scale up our production numbers and we plan to do so sustainably. Some of the salient features of our future roadmap are as:
Increasing our total capacity from 150000 TPA to 350000 TPA by installing a paper & paperboard plant;
Capacity enhancement of our existing paper machine from 150000 TPA to 165000 TPA by modifying press parts and steam and condensate system;
Utilising our pulping capacity for the tableware industry as a replacement for single-use plastic;
Installation of rooftop solar panel with an electricity generation capacity of up to 2 MW;
Scaling up our recycling and recovery process through increased black liquor firing in the recovery boiler to achieve higher pulp production;
Further advancement of our state-of-the-art hi-tech clonal nursery for the production of quality saplings. We are planning to expand clonal saplings production to 1 crore per annum within the next five years;
Social & Farm forestry promotion in the region to provide an additional source of income to local farmers by developing barren & marginal land.
PM: Kindly elaborate on some of the industry 4.0 initiatives taken by your company.
YKV: We always endeavour to remain one of the frontrunners in adopting advanced technology and implementing industry 4.0 initiatives. Some of the initiatives which we have taken or are planning to take are as follows:
Driving digital transformation at Kuantum with the best-in-class ERP SAP S4 HANA as the base. We have integrated business process mapping across all core business modules including Procure to Pay, Record to Report, Order to Cash, Production Planning and Control Plant Maintenance, Project Systems and Quality Management in SAP which is seamlessly recording data, driving processes and churning out analytical reports for decision making with all the requisite operational and financial controls and checks
Working on capturing real-time data in SAP from DCS through automation for achieving zero-error real-time data input and report generation with accessibility on multiple platforms and devices.
Deployment of advanced and robust network security infrastructure.
Partnered with Tier 1 partners for implementation and maintenance of IT Infrastructure including SAP.
Also Read: Yesterday, Today and Tomorrow of Technology
PM: With a plan in place to reduce carbon emissions, the paper industry is switching to sustainable and energy-efficient solutions. Please take us through some of the energy-efficient technologies by your company.
YKV: At Kuantum, we have defined sustainability as one of our core values and that is something we follow in letter and spirit. We have taken quite a few initiatives in this regard such as utilising waste of agriculture and plywood industry as a raw material for paper production and installation of highly efficient CFBC boiler and state-of-the-art technology turbine which has reduced energy inputs and increased energy efficiency thereby reducing carbon emissions.
The by-product of the pulp mill is converted to usable fuel and is fired in the boiler to generate steam and power. We use agricultural waste like rice husk, waste wood dust and bagasse pith as a fuel for our boilers to generate steam and power, thus saving coal consumption. We are generating methane gas from agricultural waste – this is clean fuel that reduces carbon emissions.
We are in the process of installing a rooftop solar plant up to 2 MW capacity and replacing conventional lights with LED. We have reduced energy consumption greatly by using VFDs for power saving. We have completed PAT1 and PAT2 cycle and have been awarded multiple times for energy conservation.