With the partnership, Metsä Fibre, Ahlstrom-Munksjö, and 3M seek to advance environmental performance and sustainability regarding responsible wood sourcing. Earthworm Foundation will conduct research on current forestry practices in the Kainuu region, Finland.
September 29, 2022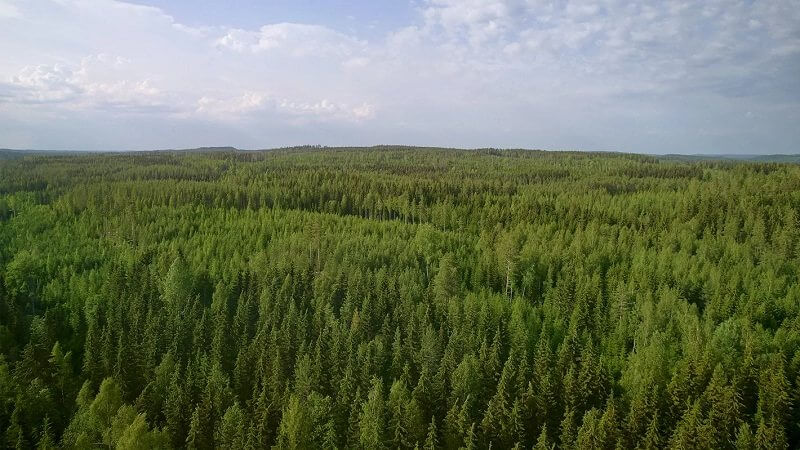 Metsä Fibre, Ahlstrom-Munksjö, and 3M, with the help of the Earthworm Foundation, continue their close collaboration in responsible wood sourcing. This year, the focus of the collaboration is on the Kainuu region, Finland, where the firms will take part in research and assessment of the current forestry practices and future practices regarding Kemi Mill expansion.
In line with the outcome of the same, the three partners would go on to develop their operations and continue collaboration among each other and other stakeholders to pursue sustainability in responsible wood sourcing.
Watch: IVAX Paper Chemicals Interview
Metsä Fibre, the world's largest producer of bleached softwood pulp and a globally significant manufacturer of sawn timber; Ahlstrom-Munksjö, a significant wood pulp consumer; and 3M, a global producer of paper-based products, seek to advance environmental performance and sustainability throughout their operations and supply chains. Bringing all supply chain actors together promotes responsible practices from forests to customers.
About the partnership, Mr. Maud Laverroux, Manager, Sustainable Operations at Ahlstrom-Munksjö, says, "Ahlstrom-Munksjö is committed to providing transparency along the supply chain, from forests to fiber-based materials, and to deploying sustainable practices. This unique collaboration is stepping up the supplier-customer relationship, beyond purely commercial benefits, to include people who live and work in the sourcing region. We collectively engage in forest and biodiversity protection, and development of local interests."
Started in 2019, the collaboration is focussing on responsible wood sourcing in the value chain from forests to end-products. This year, the companies will conduct research in Kainuu, Finland, to collect views on the local forestry practices. The research will be organised by Earthworm Foundation which transforms supply chains by partnering and innovating with the private sector, governments, communities and civil society to create solutions to environmental and social challenges.
Regarding the goal of sustainability, Mr. Marko Ruottinen, Sustainability Manager, Metsä Fibre, says, "At Metsä Fibre, sustainability and responsibility are an integral part of everything we do. We have ambitious 2030 sustainability targets that help to pave the path towards a low-carbon society. We see that proactive sustainability collaboration with customers and other stakeholders is beneficial for us and also for the entire value chain. We are highly committed to driving responsibility not just in our own operations but also within the industry."
Finnish forests have areas important for their biodiversity and as a carbon sink and source of livelihood for local residents, as well as community well-being. Therefore, it is crucial to understand local views and challenges to ensure sustainable operations in the area.
Also Read: Metsä Board Starts Pre-Engineering for New Folding Boxboard Mill in Kaskinen, Finland
In the words of Mr. Geertje Pollaris, Responsible Sourcing Leader for 3M EMEA Region, "At 3M, sustainability is tied to shared global needs. For the world to have a sustainable future, many challenges must be addressed, including the limited availability of natural resources and a global climate crisis. We understand that our impact, as we improve our business, our planet, and every life, can be far greater when we collaborate with our suppliers, customers, and communities. This is the continued story of our promise to help solve the world's greatest challenges."