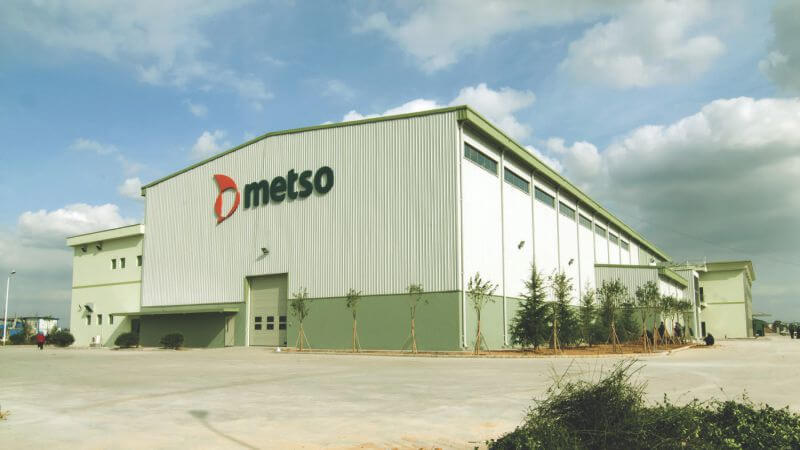 Metso has inaugurated its third service center for the pulp and paper industry in China. The new center is located in Zibo, Shandong province and it employs 40 service professionals. It offers advanced machinery maintenance and process development services to the pulp and paper industry in Northern China.
The Zibo Service Center is a fully equipped roll service workshop offering rolls, roll covers and mechanical roll maintenance for all makes and sizes of pulp and paper machines. In addition, the center offers spare parts and mill site services and has the facilities to manufacture ceramic roll covers.
In 2001, Metso's first service center was opened in Wuxi, Jiangsu province. The roll service capacity of the Wuxi workshop was doubled in 2007, when an extension was opened. By September 2010, already 3,000 customer rolls had been serviced in Wuxi. In January 2009, a second service center was inaugurated in Guangzhou, Guangdong province, to serve the pulp and paper industry in Southern China.
Liansheng Paper to install 800,000 TPA board machines in China Metso will supply two board machines to Liansheng Paper Industry (Longhai) Co. Ltd., a subsidiary of Fujian Liansheng Paper Co. Ltd., to its mill in Longhai City in Fujian Province on the southeast coast of China. The startup of both machines is scheduled for the first quarter of 2012.
Metso's delivery will include two 7.25-m-wide (wire) board machines with a design speed of 1,200 m/min. The combined annual capacity of the two machines will be about 800,000 tonnes. The new PM 5 will produce testliner in the basis weight range of 100-140 g/m2 and the new PM 6 will produce fluting in the basis weight range of 65-100 gsm.