Naini Papers will acquire a specialty paper machine PM 3 at their Kashipur mill, and a cooking and fiber line rebuild which targets to increase the capacity from the current 300 BD t/d to 370 BD t/d, from Valmet.
Aug 31, 2023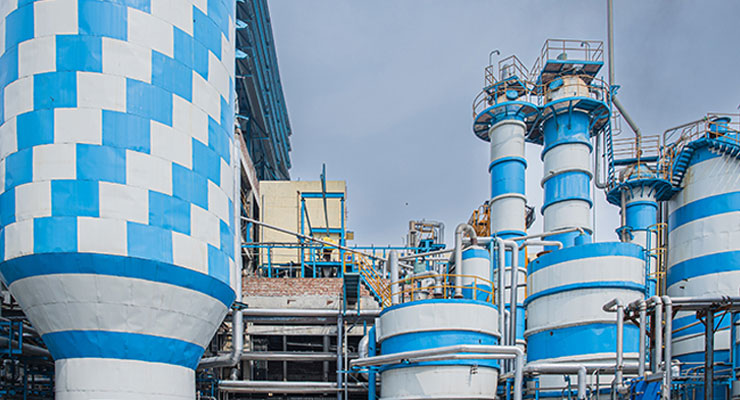 Naini Papers will acquire key technologies, automation, and services from Valmet for its cooking and fiber line rebuild and new specialty paper machine PM 3 at their mill in Kashipur, India. The delivery will increase the mill's capacity and support meeting the market demand for specialty coated paper. The delivery is scheduled for the first quarter of 2025. The order was included in Valmet's orders received for the second quarter of 2023. The value of the order will not be disclosed, but the delivery of this size and scope is typically valued between EUR 40 and 60 million.
The cooking and fiber line rebuild targets to increase the capacity from the current 300 bone dry tonnes per day (BD t/d) to 370 BD t/d. The delivery includes key process equipment, such as a superbatch digester, a twin-roll press, a bleach plant upgrade, and other auxiliary equipment. Basic engineering, detailed process engineering, and site services are included. The automation package includes analyzers and measurements for the fiber line, such as Kappa number, brightness, residual chemical, white liquor to cooking, and residual alkali, as well as pulp consistency. The spare parts package includes critical spares and consumables for the start-up of the equipment.
Watch: JMC Paper Tech Launches New Subsidiary JMC Papers
The specialty coated paper machine PM 3 is the first of its kind in India, with a design speed of 1200 m/min, producing mainly woodfree coated and uncoated grades with a basic weight range of 40–170 g/m2. The raw material used will be mainly hardwood pulp, with an option to mix bale softwood and precipitated calcium carbonate as filler. The paper machine delivery includes all key technologies from headbox to reel, air systems, and winder, as well as Valmet Industrial Internet applications and spare part packages.
"We have been successfully collaborating with Valmet in many projects, including pulp mills, and decided to choose them again for this rebuild expanding our pulp production capacity. The additional pulp will be used in the upcoming PM 3. We see big potential for specialty coated paper in the Indian market and are eyeing the environment-friendly flexible packaging segment. The paper produced by the PM 3 can replace plastics in packages," says Pawan Agarwal, Managing Director, Naini Papers Limited.
Also Read: Brazil Exports Pulp Worth USD 4.1 Billion in First Half 2023
"We're delighted that Naini Papers chose Valmet again as the supplier of their project. Our sustainable technologies, references, local presence and trust built through the projects and various pilot trials at the Valmet R&D center were the keys to win the order. India is a growing market for specialty grades and Naini Papers has taken the right step forward to be a leading player in this segment," says Varun Jain, Director, India Region, Asia Pacific, Valmet.