Nalco, providing essential expertise for water, energy and air, opened a new corporate office and research and development facility in Pune, India. The $8.5 million, 60,000-square foot facility will serve as the headquarters for sales, marketing and supply chain operations for NLC Nalco India Ltd. as well as house a new, state-of-the-art technology and innovation center.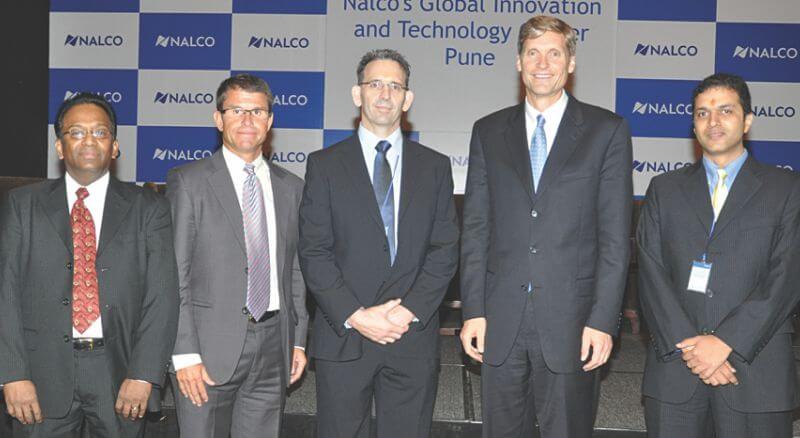 "India, as the fifth largest economy in the world, is a critical part of our BRIC+ (Brazil, Russia, India, China and the Middle East) growth strategy," said Erik Fyrwald, Nalco Chairman and CEO. "The investments we have been making in India, both in terms of facilities like this and in hiring more people, are beginning to pay off, as we have seen strong sales growth and increased market share throughout the country."
The Pune laboratory will eventually employ more than 100 engineers and chemists, three quarters of who will have advanced degrees.
"Pune Center will become one of Nalco's major innovation hubs for water and energy technologies. Its immediate focus will be to provide technical support to our Energy Upstream (oil field) and Downstream (refinery and chemical processing) customers throughout the eastern hemisphere, including the Asia Pacific region, the Caspian, Middle East, North Sea and West Africa," said Dr. Manian Ramesh, Nalco's Chief Technology Officer.
"The Pune technology center includes an advanced analytical laboratory that will provide diagnostic services to a broad range of customers," added Peter Scrivener, Managing Director for NLC Nalco India Ltd. "Within the next year we plan to expand Pune's capabilities by adding a microbiology services laboratory."
The Pune Center, under the leadership of R&D Director Dr. Hari Reddy, will be an integral part of Nalco's innovation network and will collaborate with existing Nalco laboratories in the United States, Europe, China and Brazil.