The company will start its trails by May-2018 end and will hit the commercial production by the early June.
May 12, 2018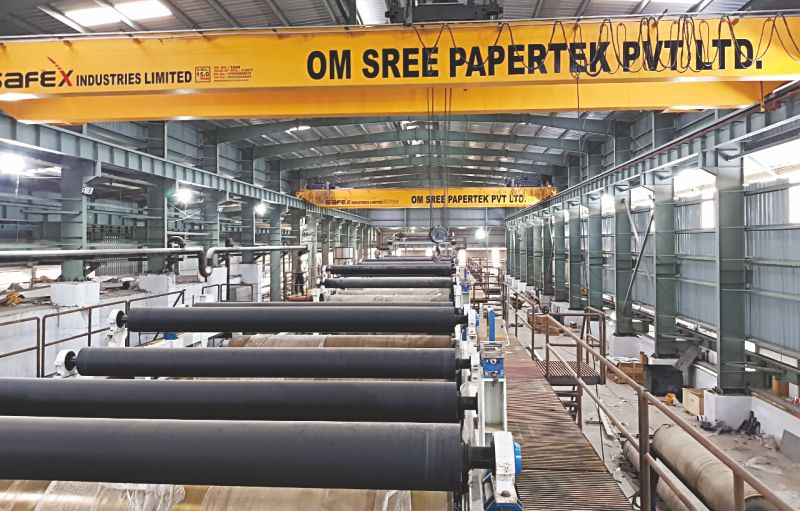 Om Sree Group's paper unit Om SreePapertek (P) Ltd, located in Hyderabad, Telangana is going to start its kraft unit. The new mill will hit the commercial production by the early June. OSPPL is a 200 TPD plant with ample amount of scope to enhance the production in future.

OSPPL will manufacture paper from 18-40 BF with huge emphasis on high RCT Kraft liner. They plan to produce high RCT and low GSM paper to meet the fluting media needs of high speed corrugation machines. The company will make both golden yellow and natural shade.

The company will use the imported as well as Indian waste paper. The Indian raw material will be sourced from Hyderabad and nearby places. The targeted markets will be the southern market in totality. The major markets are going to be Hyderabad, Bengaluru, Chennai, Mumbai and Pune. In addition to this, the company wishes to tap other manufacturing hubs like Nagpur, Indore and Aurangabad.

The machine has imported dryers, Head box, Press roll, Steam condensate and calendaring system. The framing and wire part is Indigenous. OSPPL is a semi DCS mill with optimum level of automation to maintain consistent quality. The pulp mill is Indigenous from Parason Machinery of Aurangabad.