Cost of newsprint has jumped 20 percent in the past three months due to demand-supply imbalance following the pandemic, prompting news publishers to rush to the government seeking waiver of 5 percent import duty to help cut cost.
January 18, 2021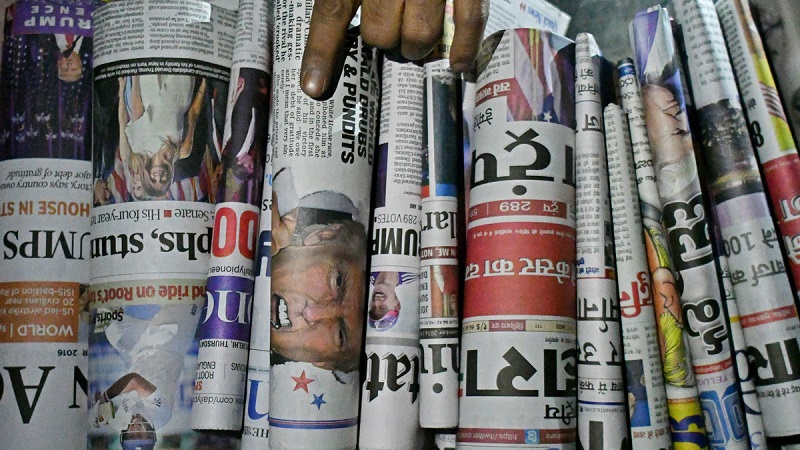 As reported in PTI, newsprint cost has jumped 20 percent in the past three months due to the Covid-19 pandemic, publishers have reportedly claimed in a representation given to government.
Publishing industry was facing headwinds from a slowing economy even before the pandemic, was hit hard when most readers stopped buying newspapers and magazines on fears of them being carriers of viruses.
While there are no medical studies that have established the virus transmission theories, sales did not pick up even after lockdown restrictions were relaxed. Now, the rising cost of newsprint created due to a drastic fall in supplies after 3 million tonnes of manufacturing capacities were either closed or converted to brown paper grades worldwide has dealt a second blow that is threatening the survival of the industry.
Indian Newspaper Society (INS) President Mr. L Adimoolam has stated that most newspapers have stopped sending the hard copies to the rural areas with readership of less than 50 copies, to reduce the distribution cost.
In a representation to Finance Minister Nirmala Sitharaman, INS has suggested cutting customs on import of newsprint. INS also wants a fiscal stimulus package for the industry or raising tariffs of government advertisements by 50 percent.
Also Read: Publishing Industry – Re-strategizing to Adapt to the Pandemic.
It is estimated that the print media would take two-three years to recover from the current situation. The Indian publishers continue to be dependent on imported newsprint due to insufficient domestic capacity/output and poor quality.
Moreover, leading domestic newsprint producers such as Emami Paper Mill, Khanna Paper and Shree Rama Newsprint have already increased their prices by Rs 3,000 to Rs 4,000 per tonne.
Requesting to remove 5 percent customs duty, the INS stated that the tax would yield Rs 200 crore to the government exchequer in the next fiscal. But, in view of the grim situation, it would be a great relief for the print industry.