Ms. Ruchica Garg Kumar, Vice President – Marketing, Ruchira Papers Ltd., talks about the role of women she envisions for the paper industry, the existing challenges, and the future outlook.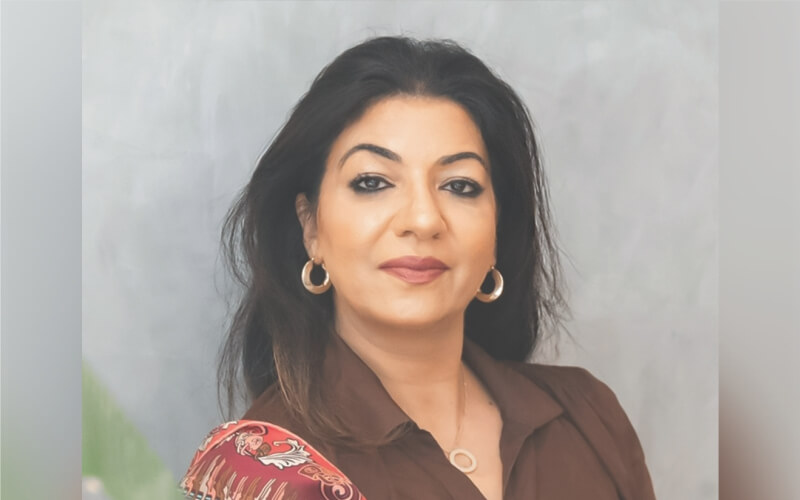 I would say that my most important advice is to make your mark by fostering professional relationships and building a reputation based on a strong work ethic… I hope to see many more women in the paper industry in the coming years and believe we can all do our bit to make the world a more equal place.
In the past, women, as a collective, have been disregarded in the workplace. For centuries, the professional world has been gatekept at almost every level – be it through educational rights or casual misogyny. Despite this, we now find ourselves in the middle of a changing world. The steady incline of representation of women in the workplace has influenced most institutions and the percentages of men who are allies are increasing. The paper industry, being a primarily male-dominated field, is no exception. We, at Ruchira Papers, strive to be more inclusive and make more space for women – and publications such as this one help bolster this necessity. For this, I would like to congratulate Paper Mart on this special edition. Thank you for celebrating a small but important representation of women in the paper sector. It is time to craft the paper industry into a more environmentally and socially conscious sphere.
Watch: IVAX Paper Chemicals Interview
Ruchira Papers is a contemporary paper farm in the heart of Himachal. We strive to be among the greenest papermakers in the industry. We manufacture 100 percent tree-free paper using agricultural waste and pride ourselves in our commitment to the environment – not only do we save a tree with every 3000 papers used but also by reusing agricultural waste and giving local farmers an additional income.
Since 1981, we've taken pride in creating a quality range of papers for writing, high-volume print and packaging. Ruchira Papers is actively involved in integrating earth-friendly practices at every stage of the production cycle. Our materials come from the earth. Locally-sourced agricultural waste; sugarcane (bagasse), wheat straw and wild grass create the fibers of our paper. Our plant is equipped with modern power and water-conserving features that keep the consumption of natural resources to a minimum. Our processes are engineered to carefully treat any effluents before they make their way back into the earth. We hold integrity, respect and appreciation for our surroundings at our core while valuing the pursuit of uncompromised quality. From our lands to your hands – we deliver a rich, bountiful range of papers suitable for all printing, stationery and packaging needs.
As a woman in the workplace, Ruchira Papers has always supported my growth and potential. As a mother, it supported my need for a flexible schedule.
I look back at my biggest periods of professional growth – and see that it has been the times when I've been in close contact with the dynamics of the market through our channel partners. I have watched the industry evolve in its business structure and focus. In 2019, the global Pandemic crisis hit so many industries, including ours.
As a team, we at Ruchira Papers, went all out in generating ideas and solving problems with uncensored and nonlinear thinking, usually performed through group participation in a spontaneous discussion where all ideas are noted without assigning them value, and no proposal is selected or discarded until after the conclusion of the creative exercise. All voices were heard. I am proud to say that we were able to ensure that the plant ran smoothly and we were not forced to terminate a single employee. We have nurtured our desire for open thinking and are excited to see more diverse faces and hear a larger range of voices.
Despite the desire to incorporate more female roles in the paper community, we see that social prejudice has limited the number of women who fill blue-collar roles. This is specifically because people make assumptions about the capabilities of women and do not see their careers and desires at the same level as men. As a result, they find it hard to get technical jobs or relocate. This sentiment, however, must change.
The process of paper making is beautiful and ingenious while also being highly scientific and technical. Some argue that because of this technical aspect, specifically the heavy machinery and mechanics – women are not employed in this process at the blue-collar level. On the other hand, a few heavy industry stalwarts observe that "It's impressive how women take care of their machines. They keep them clean and don't leave trash in the cabs. If there was a drop of oil coming out of a wheel or something small like that they let you know about it… very thoroughly." This, of course, suggests that the perception of women outweighs their actual abilities.
The other deterrent is the location of paper mills – specifically because they are typically found in remote regions. This makes it challenging for women to situate themselves, either with family or even alone, in these neighbourhoods. Despite this, it is important to note that women's careers are just as important as men's, and we hope to see a trend towards relocation in favour of a woman's job.
Additionally, the key to successfully integrating women into your workforce is to ensure that the men you employ do not harbour prejudice. This, of course, is so deeply ingrained into the system – but every step towards equality counts. It is imperative to establish an environment where women operators never have any problems with sexual harassment and bigotry. The message has to be loud and clear – the site is a professional sphere and people must hold each other to a professional standard regardless of gender.
Also Read: Pioneering Women in the Paper Industry
As for women who want to join the paper industry, I would say that my most important advice is to make your mark by fostering professional relationships and building a reputation based on a strong work ethic. Setbacks and challenges are a normal part of life, and we all experience them. Mistakes are a part of the learning process, and they can provide rich material for reflection and learning. I would also add that it is important to support the development of the talent around you. Your role and power both set an example for younger women in your organisation and pave the way for them, too. I hope to see many more women in the paper industry in the coming years and believe we can all do our bit to make the world a more equal place.