Scan Machineries has engineered and commissioned the paper mill project on a turnkey basis for Book Hut Limited, Zambia.
June 27, 2021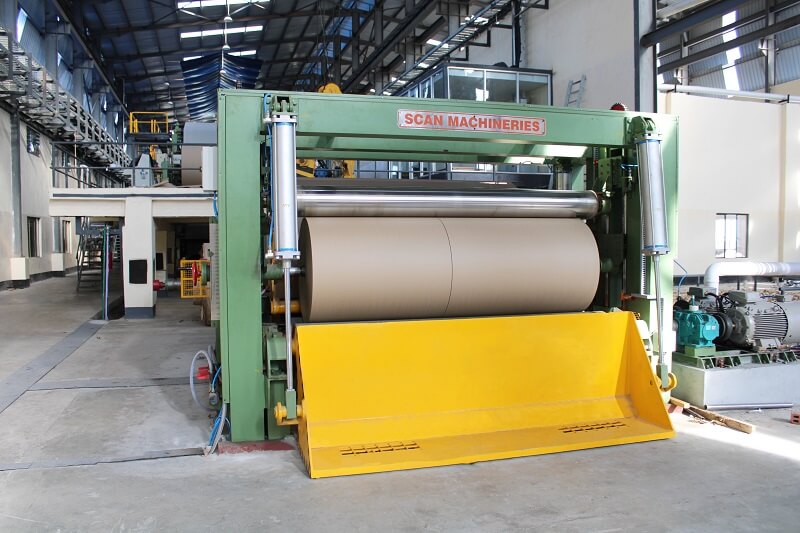 Scan Machineries has commissioned a new double wire fourdrinier paper machine in Zambia, Africa which produces kraft paper of test liner, fluting medium and white top varieties. The new production line has a deckle width of 2600 mm which produces paper in the range of 70-250 GSM.
Watch: Paper Mart News Fortnightly Roundup.
The company has done complete engineering for the entire paper mill including stock preparation line, paper machine, civil layout including detailed structural engineering.
Scan has also designed and supplied machinery starting from the conveyor to the machine chests of the stock preparation, the approach flow as well as from the headbox to winder of the Paper Machine. The pipeline design, water balancing and layout was also designed by Scan Machineries.
Detailed electrical engineering was done for the entire paper mill which is designed for less power consumption to ensure sustainability and green energy conservation. Complete erection and commissioning was completed and training of man power to handle the paper mill at a high efficiency was ensured by Scan Machineries team.
The paper machine includes a double wire in the wet-end section with two highly efficient nip press loads, a pre dryer section, a size press, a post dryer section, a Calendar, a pope and a winder with an automatic quality control system (QCS) for best sheet quality and formation.
The sludge from the paper machine is used in manufacturing egg trays in Book Hut Limited's Egg Tray plant situated near the paper mill ensuring substantial savings of fibers and costs for the customer. This was specially designed to ensure the waste materials to be used in another process cycle as raw materials such as in an in-house egg tray plant and the complete production line is designed for zero discharge.
In a statement released — Scan Machineries has acknowledged Mr. Gitesh Patel, Managing Director and Mr. Kunal Patel, Director, Book Hut Limited for the opportunity to supply the finest paper machinery and offer its elite engineering consultancy services to Book Hut.
Also Read: Mondi Approves EUR 125 Million Expansion of Kuopio Mill in Finland.
"It is a proud moment to say that Scan Machineries had reeled paper within 10 hours on the first day of the startup. Within one month of the startup, Book Hut Limited has become the market leaders in Zambia catering to many convertors and corrugating units. Their presence in the market has been increasing steadily at a rapid pace and is pushing to expand their presence overseas in the coming days."