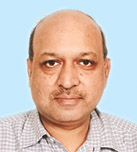 During the early sixties, the Indian paper industry totally depended on imports for its vital machine clothing inputs. In 1962, Shalimar Wires Industries Limited, Uttarpara, West Bengal, was founded with a mission to provide import substitution for the paper industry in India. In 1980, the company also started manufacturing EDM wires for tool room industry. This product was also an import substitution item. In the following year, the company started manufacturing synthetic forming fabric for the first time in India in collaboration with United Wires, U.K.

The company product portfolio currently includes paper mill products such as forming fabric, metallic wire cloth and dandy roll and EDM/NF wires, such as coated Edm wires and plain Edm wires.

The company aims to achieve synergy between technology, system and human resources, manufacture unbeatable products and provide excellent service for its customers to build lasting relationships with them.

A few days ago, the Paper Mart team (PMT) interviewed Mr. Vedant Khaitan, Executive Assistant to CMD, Shalimar Wires Industries Limited, to get an insight into the company's long and fruitful journey and an understanding of its product portfolio and future plans.

Here are some of the excerpts from this engaging interaction.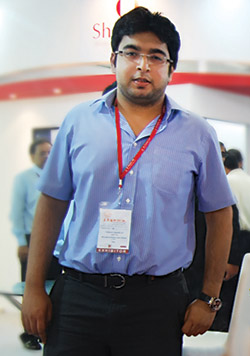 PMT: Your company has been active since 1962. Tell us about the history of your company and its major achievements.

Vedant Khaitan: Shalimar Wires Industries Limited, an ISO 9001-2008 company, was set up in 1962 near Kolkata to make brass and bronze wire-mesh cloths to fourdrinier standards for the Indian paper industry. In 1980, it also started manufacturing EDM wires. A year later, Shalimar started manufacturing single-layer synthetic forming fabric for the first time in India in collaboration with United Wires, U.K. In 1986, the company entered into a technical arrangement with Tammet Oy, Finland, to manufacture double-layer synthetic forming fabrics. These fabrics were required for the high-speed paper machines that were coming up in India.

It may be mentioned that Shalimar has a state-of-the-art, high-speed loom of width 12.50 m and fully atomised auto-seaming machines that ensure defect-free forming fabric in various designs.

In the late 1990s, Shalimar started manu-facturing stainless steel dandy roll; and in 1992, it started manufacturing spirally linked canvas, which is used in the dryer section of paper industry. Our woven dryer screens were launched in 2006.

I am pleased to tell you that our company recently launched SSB (SUPREMO AT) – an engineered fourth-generation forming fabric for paper machine in 24 shed design – in technical collaboration with AstenJohnson.

PMT: You say that your company is "unremittingly endeavouring for synergy between technology, systems and human resources to provide superlative products and services." What do you mean by this "synergy" and how are you trying to achieve it?

VK: Manufacturing at Shalimar involves technology (machines and materials), systems (process control) and human resources. We try to achieve cohesion between these three elements. This cohesion outperforms the sum of the output of the three elements individually. Also, our production, quality, R & D and customer care teams constantly work together to resolve issues through a team-based decision-making process.

PMT: How equipped is your plant? Have you ever felt the need for upgrading your plant and machinery and developing your products?

VK: Riding over an average 10 per cent growth of the Indian paper industry and having a mission to expand our market share, we have been adding the latest machinery to keep a balance between productivity, quality and cost in today's highly competitive atmosphere.

PMT: How do you ensure quality at Shalimar Wire Industries Limited?

VK: We are an ISO 9001-2008 company since more than a decade. At Shalimar, process-control parameters are strictly maintained at each manufacturing stage, starting from raw material selection to dispatch, by a qualified and experienced group of technicians with the help of state-of-the-art testing technology.

PMT: Are you satisfied with the investment you have made in research and development? Are you planning to invest more in research and development?

VK: Research and development is essential for the growth of a company. We have invested in both trained personnel and equipment, but that's not the end of the story. We believe that upgradation of R&D is an ongoing process. So, we try to stay in tune with the ever-changing demand of paper mills by developing, stabilising and manufacturing new designs of machine clothing.

PMT: You have an impressive product range. Are you planning to widen it? What is so special about your products?

VK: We are currently geared up with a full range of forming fabrics for newsprint, writing-printing, liner kraft, pulp board, tissue, etc. We manufacture products in accordance with the condition of paper-making in the country – conditions related to recycle fibres, abrasive machine, abrasive filler/loading material, etc. We give a lot of importance to the dimensional stability of our products. We have also developed products to suit the latest high-speed gap formers and multi-fourdrinier machines. In our manufacturing range, we have products such as single layer for writing-printing and Kraft in 4-, 5- and 8-shaft constructions. We also have low-density double l layer (1.5 layer) for a wide range of kraft machinery.

Besides, we have double layer, 2.5 layer, 3.5 layer in 8- and 16-shaft construction. We also have shute upport binder (SSB) triple layer fabric in 16- and 24-shaft varieties for writing-printing, newsprint, multi-fourdrinier board-making machines and a wide range of kraft and liner kraft machines.

We have also added warp integrated triple layer fabric in our manufacturing range, which is particularly developed for high-speed board machines and kraft liner machines for controlled drainage and energy-saving purposes. In addition, we are planning to widen our manufacturing range by adding long float weft binder triple layer fabric for very long running time, especially for abrasive machine condition. We are also planning to add high contact dryer screen in our manufacturing range.

PMT: During 2012-13, your company's export turnover increased by 16 per cent. Are you satisfied with your company's export performance? Is your company trying to fetch more business from the export market?

VK: We are expecting a growth of around 6-8 per cent in the turnover from exports in the current fiscal year with respect to the last fiscal year. Up till now, we are quite satisfied with our growth. In the near future, with the expansion of our capacity, the onus of growth will be on exports, as it has a huge potential.

PMT: What are your company's success factors? Where does your company's core strength lie?

VK: Our success depends on customer satisfaction. Lower price, faster delivery and quality are now the expected norms of business. We provide a lot of customer care service for our customers. In fact, our true strength lies in our ability to provide customer care services for our customers. Shalimar Wires is fully equipped with state-of-the-art gadgets and equipment to provide services in the area of forming zone/SS/EDM and dandy roll. Shalimar has a strong team of technical services personal with hands-on experience in the field.

PMT: How do you provide post-sales service for your customers?

VK: The services that the company provides include complete machine audit by an experienced service engineer; fibre scan study to evaluate the drainage pattern of the forming wire table; stroboscope study of the forming zone with photograph; assistance to operating personnel based on the extensive experience of our service engineers; process improvement and optimisation using on-line and off-line data analysis; engineering services to support customers to achieve productivity and quality objectives; education services in the form of arranging presentation, conducting seminar, etc., for mill personnel; in-depth study of machine and clothing to optimise machine and clothing performance; on-machine forming fabric life potential study with the help of the latest light microscope and computerised photographic analysis; assistance to paper mill personnel in troubleshooting; optimising the life potential of forming fabric; and working as partner.

PMT: What are your future targets?

VK: We have a comprehensive upgradation plan on the anvil, which we are launching in a step-wise manner so that it is fully implemented by the beginning of the financial year 2015-16. We are not terming this investment of about $10 million as expansion, as our investments are meant to enhance quality and widen our product range. This investment will also lead to fourth generic designs of forming fabrics and increased productivity. It is for a new kind of warping machine, heat setting, seaming and a new kind of weaving system. This investment will enable us to manufacture good quality products. The quality of these products will meet the quality standards set by European PMC suppliers. Our aim is to become a preferred PMC supplier for all new-generation paper machines. We will also foray into the export market – into segments in which European suppliers are dominantly active.