Sripathi Paper & Board plans to expand its board plant by almost doubling the capacity in the current financial year in order to enter into premium board product segments, viz. FBB, SBS, Cup Stock, etc. After the ongoing expansion is complete, Sripathi's total installed capacity would become 850 TPD.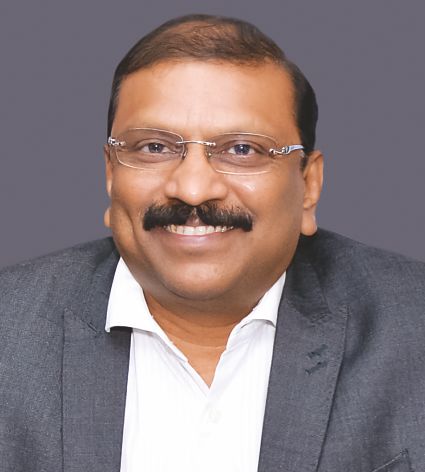 Sripathi Paper & Boards Pvt. Ltd was started in the year 2003 with the production of kraft paper with only 30 TPD capacity. The capacity at Sivakasi unit (Tamil Nadu) was subsequently increased to 50 TPD and a duplex board machine of 140 TPD was installed in the year 2007. The company grew at quite brisk pace both in terms of its actual production and operating revenue. Later on, Sripathi also entered into writing & printing segment through its unit at Sathyamangalam.

The company in recent times has embarked upon a program to revitalize the operations and manufacturing processes at all its units keeping in mind its long-term business prospects. The company eyes a sustainable business scenario by becoming an effective player in all major paper and board segments. On these updates and other related points, Paper Mart interacted briefly with Mr. R. Krishnaswamy, Chairman and Managing Director, Sripathi Paper & Board Pvt. Ltd. Excerpts:

Paper Mart: Is there any new development at your company's end?

R. Krishnaswamy: Sripathi having a large manufacturing facility at Sivakasi is going for substantial expansion. We are going to increase our existing capacity by almost 100 percent to produce industrial grade board paper; and increased capacity may range anywhere from 250-500 MT per day. The expansion cum modernization program is to enter into premium segments like Cup Stock, FBB, and specialized boards for specific applications. Many new technology concepts have been deployed in the modernization program, which will make Sripathi first of its kind in the country in the recycled fiber paper manufacturing segment.

PM: With technological advancement in the paper industry, how is your company matching the pace?

RK: The board plant is in the process of converting its conventional mould based manufacturing technology into modern and latest state-of-the-art wire technology with 4 wires and former at the top. We have procured brand new equipment from Bellmer Vaahto Paper Machinery (Finland), a pioneer in paper technology. The modernized mill will house brand-new pulp mill equipped with host of other equipment bought from Voith (Germany) in order to meet the quality standards set by Sripathi for next generation requirements.

Sripathi is taking bold steps in modernizing its mill with technologies, of which many are first-of-its-kind in India. In our recycled based board mill, we are introducing a new technology first time in India, namely POMix Technology of AIKAWA (Finland) with their POMixers, POMp degassers and POMlock. Other notable technology introductions are turbo blower in lieu of liquid ring vacuum pumps, eco smart fabric cleaning showers for water conservation (which is Sripathi's main theme), and shoe press and soft nip calender by Bellmer Gapcon (Germany) to improve the quality of the Board.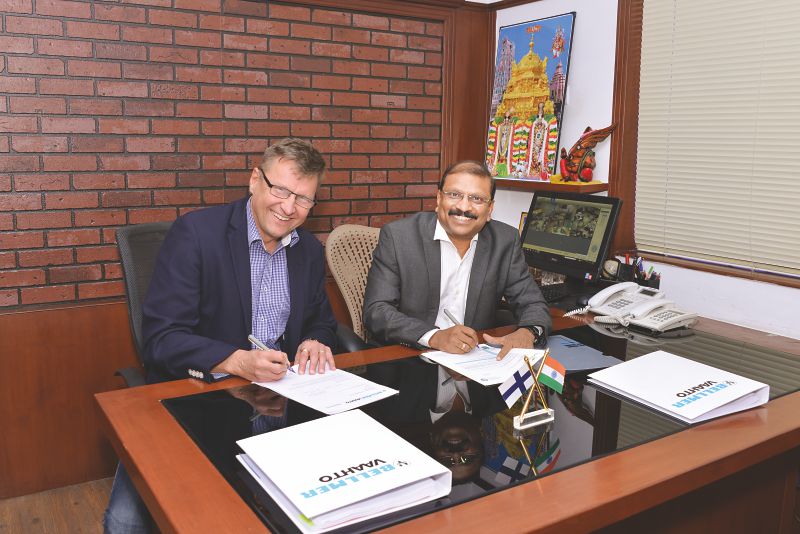 PM: Share with us the growth plan of Sripathi. Also, tell us about the philosophy of your company.

RK: Sripathi's growth saga has been phenomenal. The unit, which commenced its operation in 2003 with a maiden capacity of 30 MT kraft paper per day, has grown at a CAGR rate of 26 percent over the years. With the new capacity expansion, the company will reach 850 MT per day. Sripathi has foot hold in all varieties of paper including kraft paper, duplex board, writing & printing, newsprint, and other colored varieties. Sripathi has a completely automatic and modern plant with complete solid and liquid waste disposal systems and thus is qualified to be a 'Green Company'.

I believe in the philosophy to create and grow as a successful business enterprise based on the principle of '3Rs', i.e. Recover, Reuse and Recycle and to manufacture eco-friendly products to meet the demand of the consumers.

I am quite satisfied with the ongoing expansion program. My endeavor is to be a leading manufacturer of industrial packaging products like corrugated range of kraft paper and boards without compromising on quality. Sripathi would like to be in consumer's preference list from grocery bags to FMCG goods.

PM: Tell us something about Sripathi's research and development activities?

RK: The in-house R&D facility of Sripathi has been recognized by the Department of Science& Technology, Government of India. We have been conducting continuous research in improvement of product quality and reducing input cost of manufacturing eco-friendly products.

PM: Although the Indian paper industry undisputedly has immense growth potential, it is also true that this industry faces a lot of challenges on various fronts. Can you address some of the challenges, and possible initiatives to overcome them?

RK: The mushrooming growth of paper mills in South India, particularly in Tamil Nadu, based on the half-baked advices of consultants to get into paper making business, without any emphasis on the clear understanding of the market scenario and the availability of raw material, has burnt the fingers of many entrepreneurs. Such investments have become NPAs and brought problems to the better performing assets. This has started eroding the bottom line of many paper mills in the region.

Sripathi has been always taking bold and calculated risk decision. The new capacity will also be based on the waste paper. However, availability of waste paper and its fluctuating prices are some of the concerns of the Industry. It is more an art than science to understand the length and breadth of the paper industry in the current competitive environment, and it is always important to focus on optimum price which customers can afford along with best class quality. In this, Sripathi has been a pioneer and will continue to serve the customers at the best.