The USA's recently imposed trade tariffs and anti-dumping penalties have pushed the cost of the imported Canadian newsprint up to 30 percent.
May 14, 2018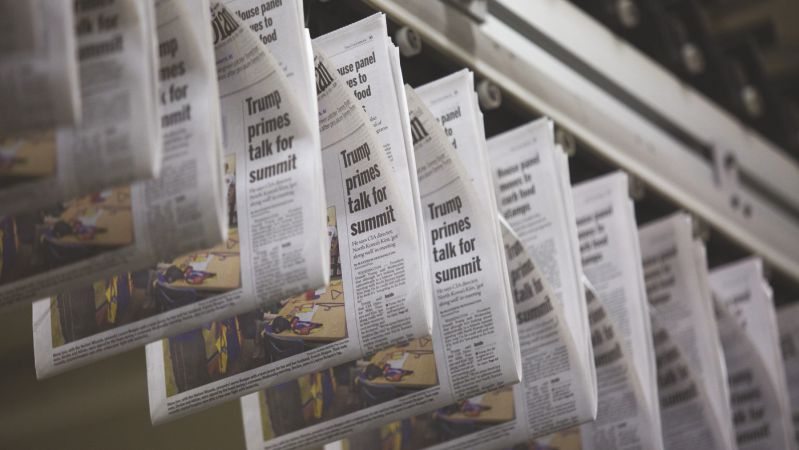 After USA President Donald Trump's decision of imposing trade tariffs and anti-dumping penalties, the USA newspaper industry has moved towards incurring losses. The U.S. demand for newsprint is 2.4 million tonnes out of which the Canadian paper mills provide 60 percent of the total supply.

In the past few months, the Commerce Department has put in place two sets of duties on producers and exporters of uncoated groundwood paper from Canada. The first, in January, ranged from 4.42 percent to 9.93 percent of the wholesale price after a preliminary determination that newsprint suppliers had received financial assistance from the Canadian government.

Then in March, a separate preliminary finding by the Commerce Department resulted in anti-dumping duties of 22.16 percent for some Canadian paper producers and exporters.

Together, the two sets of duties have raised the price of newsprint by about 30 per cent. Final results for both investigations are expected in August.