Established in 1924, Dunn Paper is a tissue and specialty paper manufacturer and converter.
May 12, 2021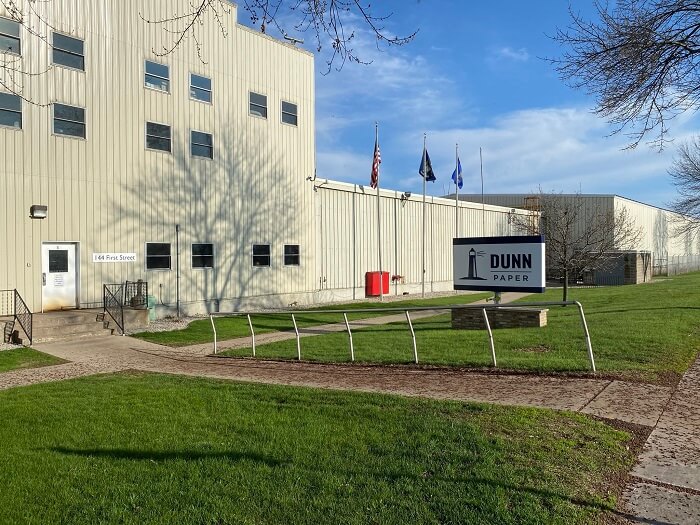 Dunn Paper selected Toscotec for the rebuild of the wet section of PM2 at its Menominee paper mill in Michigan, USA. The paper machine produces specialty papers including MG grades and flexible packaging products.
Watch: Paper Mart Fortnightly News Roundup.
In 2017, Toscotec had installed a custom-made TT Headbox at Dunn Paper's St. Catharines paper mill in Canada. Based on the successful experience of this rebuild, Dunn Paper Menominee asked Toscotec to create a preliminary engineering solution that met PM2's production and quality targets. Finally, Dunn Paper awarded the rebuild order to Toscotec, valuing the importance of a fully-customized technical offer based on the analysis of the machine's operating data. Toscotec will supply the approach flow system, and a hydraulic TT Headbox-SL fitted with dilution control. The service package includes erection supervision, commissioning, and start-up assistance.
Steve Michalko, Dunn Paper Manufacturing Director, says: "In recent years Dunn Paper has been making significant investments into our mills and processes in order to better ourselves and meet the demands of the ever changing market and standards of our growing customer base. By upgrading to a Toscotec dilution profiled headbox in addition to their screening and water system improvements, we will improve the uniformity and formation of our base sheet, increasing our capability to meet current and future customer requirements. A big thanks to Toscotec for helping with this mill improvement."
Also Read: Valmet Receives Order For Two Tissue Lines From Zhejiang Jingxing Paper in China.
Fabrizio Charrier, Toscotec Sales Manager, says, "Having the chance to support Dunn Paper Menominee on this rebuild makes me very proud. Toscotec's TT Headbox-SL has a consolidated design that has proved successful on numerous references over the years. This important project confirms that Toscotec can rebuild all sections of the paper machine, and this will open up new opportunities for Toscotec in North America to supply key paper machine components, project studies and tailor-made solutions."