The value of the order has not been disclosed. However, a project of this size and scope is typically valued at around EUR 10-20 million.
July 15, 2021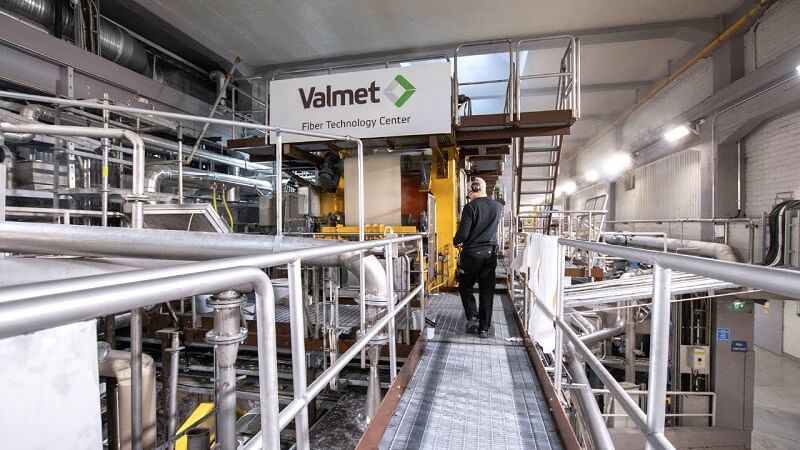 Valmet will supply a semi-chemical pulp (SCP) line to Lee & Man Paper Manufacturing Ltd, Chongqing in China. The technology deliveries by Valmet will begin in 2022 and the start-up is planned for 2023.
The order is included in Valmet's orders received of the second quarter 2021.
Watch: Paper Mart Fortnightly News Roundup.
"Our cooperation with Valmet has been good and we are convinced that the partnership and Valmet's technology will support our development," says Edmond Lee, CEO, Lee & Man.
"Lee & Man and Valmet have developed a good relationship as a result of the deliveries of many paper and tissue machines throughout the years. We are pleased that we have now also earned Lee & Man's trust in delivering a new semi-chemical pulp line to their mill in Chongqing. The new semi-chemical pulp line will fulfill Lee & Man's need for virgin fiber pulp for the production of packaging grades," says Fan Ze, Vice President, Capital Sales, Valmet, China."
Also Read: Valmet Receives Ninth Tissue Line Order From Hayat Kimya in Russia.
The delivery includes the latest technology for semi-chemical pulp production and will provide excellent resource efficiency for Lee & Man. The technology provides possibilities to optimize pulp properties with low wood and energy consumption. The deliveries include Valmet Continuous Cooking, screening, refining and washing technologies.