The four new lines bring a welcome contribution of 240,000 tonne of new production capacity.

January 30, 2017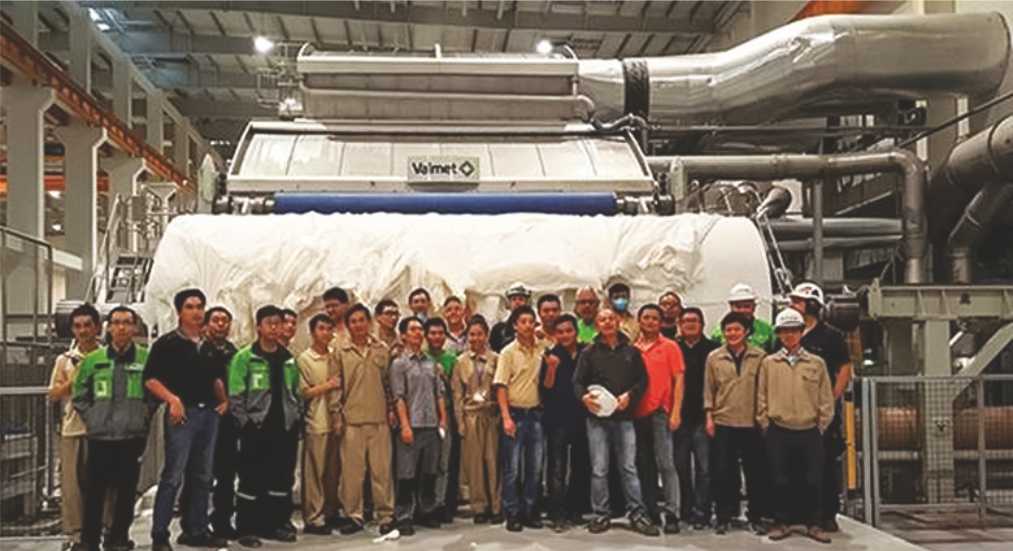 The four new tissue lines supplied by Valmet successfully started up at Lee & Man Paper Manufacturing's Chongqing mill in China within three months. Designed for production of high quality tissue products with low energy consumption, the new lines were producing sellable paper from the very start. Previously Valmet has installed an Advantage DCT 200 tissue line at the same mill in 2015. All five machines are equipped with advanced tissue technology to reach high quality with lowest possible energy consumption.

The Valmet Advantage DCT Technology's capability to produce high quality tissue with low energy consumption will also support the company's targets of environmental efficiency and providing high quality tissue products in the market. The new lines bring a contribution of 240,000 tonne of new capacity in to the production of consumer products.