The new entrant in the industry is buoyant about investment in top-class technology and quality capability of its mill. The company believes that the growing packaging segment and the absence of high BF kraft manufactures locally around Hyderabad offer opportune climate for its success and growth.
Excerpts from the interview with Mr. Shivank Kedia, Director, Binjusaria Papers Pvt. Ltd.: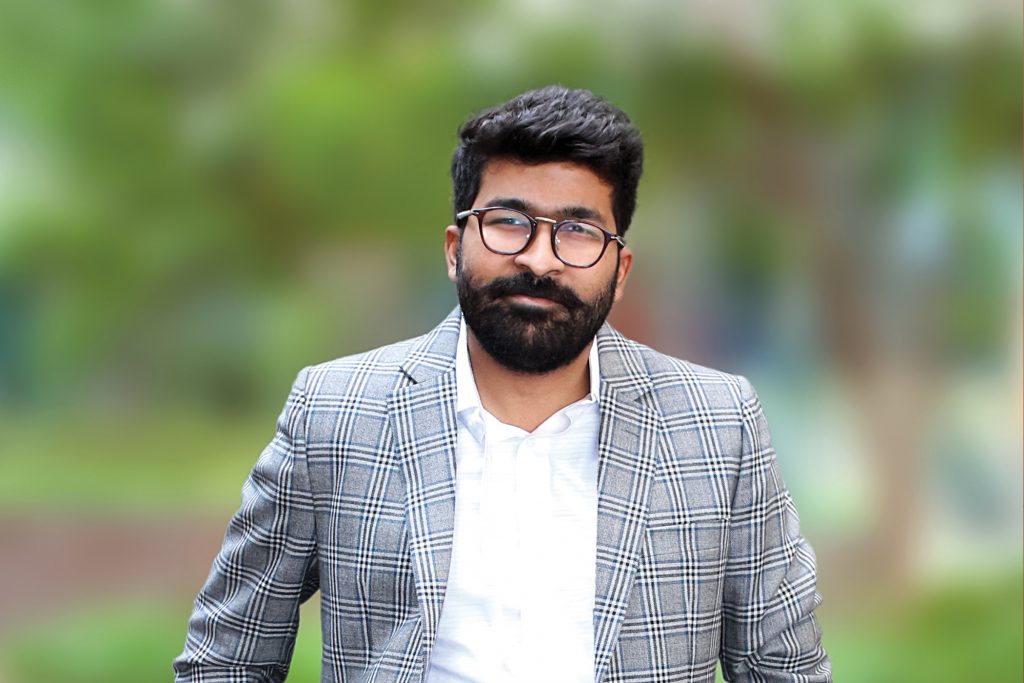 Paper Mart: Brief us about the Binjusaria Papers Pvt. Ltd. and the new plant you have built?
Shivank Kedia: The mill marks our first venture in the paper industry, and we have tried our best to keep up with the latest technology while setting up the mill. The mill's pulping section is truly state-of-the-art along with one of the smoothest approach flow section secured from Kadant Lamort. The paper mill is fully automated with DCS from Siemens.
Being the first venture, quality remains the top priority to cement our position in the paper industry. We have been quite cautious while choosing technology and equipment for our mill and have consulted the best set of suppliers such as Valmet, Siemens, GL&V etc. The paper machine and its framing have been sourced from India with many critical components from the leading European companies. The steam and condensate system is again from Kadant Johnson whereas press rolls and dryers are from China. We have invested a significant amount in WTP and ETP systems to ensure water availability and environment compliance in our mill.
PM: Binjusaria as a group has history in other industrial verticals. Can you throw a bit of light on that?
SK: I am a third generation entrepreneur from our family. Our journey started with oil and steel industry. After gaining a good experience in the family-run business, my father pushed me into searching a good industry. In the paper industry, I had few associates, who helped me gain adequate exposure to the industry motivating me to start Binjusaria Papers Pvt. Ltd.
PM: What is the capacity of the machine and total outlay for the project?
SK: It's a kraft paper mill with a capacity of over 300 TPD, and the total outlay of the plant is around INR 150-175 cr. The plant is located at the Shadnagar near Hyderabad. We are producing higher grade kraft paper as the technology, especially the pulp section from Kadant Lamort and other equipment, is world class and more suitable for producing higher graders than the lower ones.
PM: What markets are you serving currently? Any marker expansion plans?
SK: Currently, we have our client base in Hyderabad, Telangana, Andhra Pradesh, Karnataka, Maharashtra, and Madhya Pradesh. Also we are currently exploring the export markets.
PM: There are a lot of investments in packaging segment, be it kraft paper or high-end packaging paper and boards. Do you think the timing is good for your entry into the market?
SK: There is usually no such thing as right time in any industry; but I think we have entered the paper industry at a very good time when the overall market is upbeat and each segment is growing, more so the packaging segment. E-commerce and organized retail have given an unimaginable push to the packaging demand along with overall improvement in packaging practices in almost all the industry.
Today, you can't imagine a product, good or bad, without packaging. The packaging has not only become synonymous with quality but is also a compulsion for the consumer market. A neat and high quality packaging is a key to success for any business because packaging is what the potential consumer sees first, before looking at the actual content of the product. This trend in packaging has led to a subsequent growth in the industry, and we expect a much better growth in the future as well.
PM: There is an increasing focus on environment and minimizing the resource consumption in paper mills. Your take on the matter?
SK: In the planning stage only, we were quite clear about our environmental commitments as an efficient production process goes hand-in-hand with environmental compliance norms. Today, ETP conjointly plays a crucial role in the production process by treating the effluent and retrieving usable water, thereby minimizing overall fresh water consumption in mills. In Binjusaria Paper, we have created a closed water loop in order to achieve zero liquid discharge and have installed WTP and ETP sourced from Krofta.
PM: The paper industry is capital intensive. How did you persuade yourself to invest a sizeable capex having no prior experience in the paper industry?
SK: When I was in the exploration or research phase, I could not even think of setting up a 300 TPD state-of-the-art mill at the initial stage. However, after careful survey of the industry and analyzing strengths of various successful mills, I learned one very important lesson, i.e. investing in quality and technology has sure returns if applied in tune with strong marketing strategy. Investing on a high quality product with a sizeable capex pinches you just once, but investments on low quality and inferior technology give you constant pain. Considering all these aspects, we consulted various people from the industry for the right guidance. My family has been immensely supportive in the entire endeavor and helped me set up this mill.
PM: When will the products be commercially available for the market?
SK: As we speak, the commercial production is going on at full speed and quality is being maintained.
PM: From your perspective, what opportunities and challenges you see in the paper industry?
SK: Based in Hyderabad, we researched the local market and found that there is a gap in the market in terms of availability of higher kraft paper grades. In other words, we observed that no one is making grades 24 BF and above. Based on the observation, we decided to set up a mill to produce higher grade kraft paper, initially creating a niche in local markets like Hyderabad, where quality kraft of higher grades were brought from regions like Nagpur, Vapi, and other areas. So, this was an opportunity for us.
Talking about challenges, paper is a commodity product and there are many big players in the kraft paper industry. So, the competition in the industry is a challenge we have to live by. Nevertheless, till the time we are producing quality product, there is nothing to worry about.
PM: Are there any expansion plans for future?
SK: See, there is no stopping us once we stabilize and attain maximum production. We will surely plan our next move as to whether increase the capacity of the existing mill or plan for specialty grades.