The company has of late emerged as a trusted indigenous machine fabricator for the pulp and paper industry, catering to a host of differently sized mills with cost-effective solutions. On account of its fast growth in the last decade, JMC Paper Tech is swiftly expanding its working space and is soon going to announce an addition of 6000 sq m to its working space in Sanand, Gujarat.
Excerpts from the interview with Mr. Rajni Patel, CMD, JMC Paper Tech Pvt. Ltd.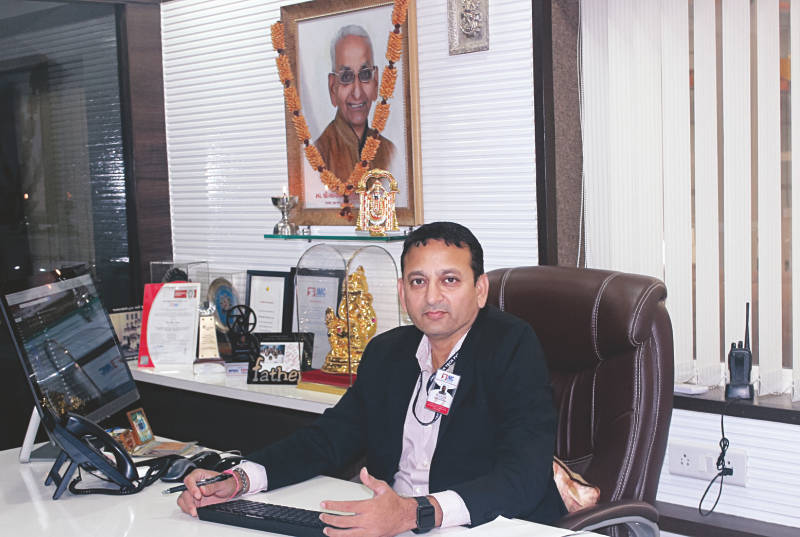 Paper Mart: Tell us briefly about JMC Paper Tech and how it started making machines for the pulp and paper industry?
Rajni Patel: JMC was formed in the year of 2002 as manufacturer of pulp and paper, and cement mill machinery. JMC Engineers is an offshoot of PAT-FAB group of industries known in India since the year 1975 in the field of paper and cement plant. Under the flagship, we concentrated on specializing our products for the paper segment and gradually updated the technology by improving infrastructure and adopting latest manufacturing tools. Earlier our factories were located at the industrial area of G.I.D.C., Vatva and CTM, Ahmedabad.
JMC group of industries is promoted by a group of experienced industrialists and technocrats with successful track records. The company was incorporated as partnership firm in the year 2002 to set up a most advanced composite engineering unit with the state-of-the-art technology for machinery manufacturing and plant fabrication works for paper, cement, chemical, fertilizer, and dairy.
In year the 2011, our company had taken the shape of corporate entity in the form of a private limited company with a new name JMC Paper Tech Private Limited.
JMC Paper Tech Pvt. Ltd. is an ISO 9001:2015 certified manufacturer-cum-exporter of pulp and paper mill plant and machinery. Our factories are located at a prime industrial location at G.I.D.C., SANAND-II, Dist- Ahmedabad (Gujarat), India. Our main activities are designing and manufacturing the pulp and paper machines and their parts to cater the domestic and overseas markets.
PM: It has been more than one and a half decade for JMC fabricating machines for the pulp and paper industry. Tell us about the regions you have served so far. Do tell us about the kind of machines you have supplied so far to the industry?
RP : JMC is mainly involved in designing, manufacturing, supplying, and installing the multi-wire, triple-wire, twin-wire and multi-former paper machines with capacities ranging from of 50 to 400 TPD for making various grades of paper. We also provide technical assistance for the betterment of new as well as running projects. We are among pioneers in manufacturing MS Dryer and MS Yankee in India.
JMC is serving paper industries across India. However, our major installations are mainly in southern and in Gujarat region. We have a big export market and been catering to the African continent, the Middle East and Asia.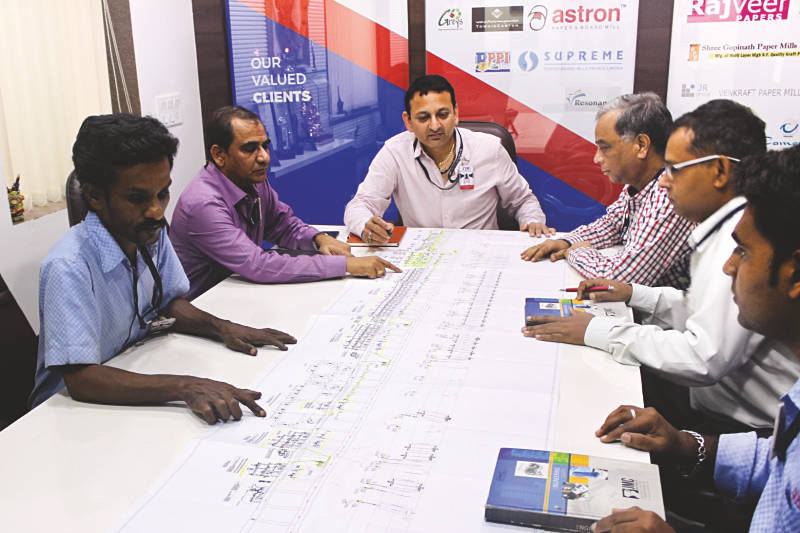 PM: Briefly tell us about your manufacturing setup and the technology offerings you have for the pulp and paper industry?
RP: JMC currently has substantial amount of space where all the machine making activities can be centralized at one shop. We found that Sanand GIDC is one of the fastest growing industrial areas with the best infrastructure and is thriving with companies such as Tata Motors, Ford Motors, Colgate Palmolive, Hitachi among others. We set up a new workshop in Sanand GIDC in the year 2016 and shifted the entire establishment in a 5500 sq m working area with all modern precision machinery, fabrication shop, paint shop and an assembly line having sectional erection facility on sole plates. This resulted in quick erection of the machinery at customer's venue.
PM: You have served the industry quite long. Tell us what you found about technological need and challenges of the industry. Do tell us how JMC tried to present solutions to those needs?
RP: At present, large scale paper mills have set a new benchmark with their state-of-the-art pulp and paper machines. An Investment of more than five billion has been made since 2014 to increase productivity by investing in technology upgradation. JMC is trying to be a technology partner by providing them the latest technology at economical price. Multi-fourdrinier machine design and supply with successful commissioning and running is one of the first attempts by JMC towards the same.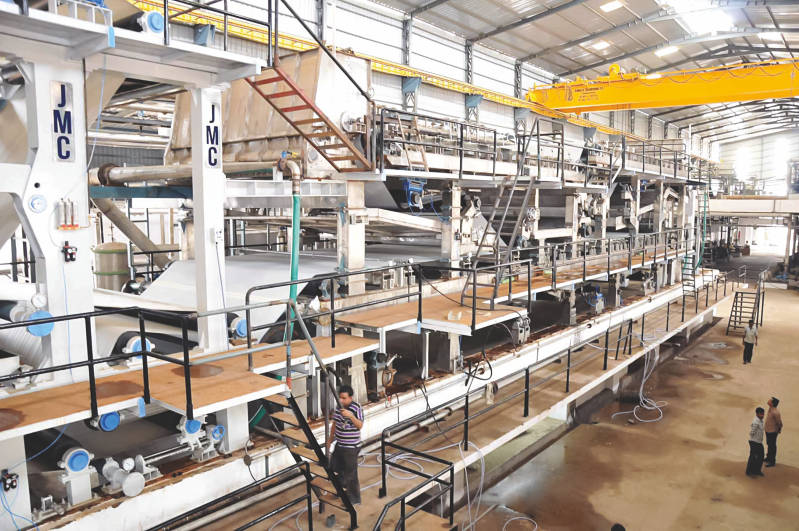 PM: The Indian pulp and paper industry is dotted with small and medium sized mills, more small ones. The technological need and affordability of these small mills are quite different from large integrated mills. Kindly explain what those differences are and how JMC caters to those differing needs without compromising on the quality?
RP: As per the current situation of paper market, small projects are not viable and due to the reason almost all medium size units are under process of expansion and most of them already achieved higher output as per the market demands. All new projects we are supplying are almost above 150 TPD and JMC provides them with machinery to cater to their exact requirement in a cost-effective manner.
PM: What are JMC's plans for the coming 3-5 years? Any specific target to be set on product and market fronts?
RP: Total paper consumption is targeted to increase from 17 to around 24 million tonnes within five years. Paper industry is at present the most favored segment attracting entrepreneurs due to growing demand of paper. Every 1 kg increment of per capita consumption creates million tonnes of demand per year in India as well as outside country. JMC has planned and strengthened its marketing force to get the advantage of market at peak in the need of machinery. To meet future demand, within the period of 2 months, JMC will proudly announce the inauguration of their expansion by extending the working space by another 6000 sq m, adjacent to the existing shop and enabling us handle more projects per annum.
PM: Give us your views on the growth of the pulp and paper industry in the next few years to come. Would JMC do something specific to serve that growth?
RP: Our R&D is basically working on the market needs and trying to adopt the latest technology which is available for the high capacity machines. We rework on those technology and redesign the same logic which are suitable for our range of paper machines. This way we could do some good work for projects.
We have little share in developed economies but we are continuously improving our presence there. For developing regions like Iran and African countries, we are working round the clock. We expect our turnover to grow substantially in the current FY.