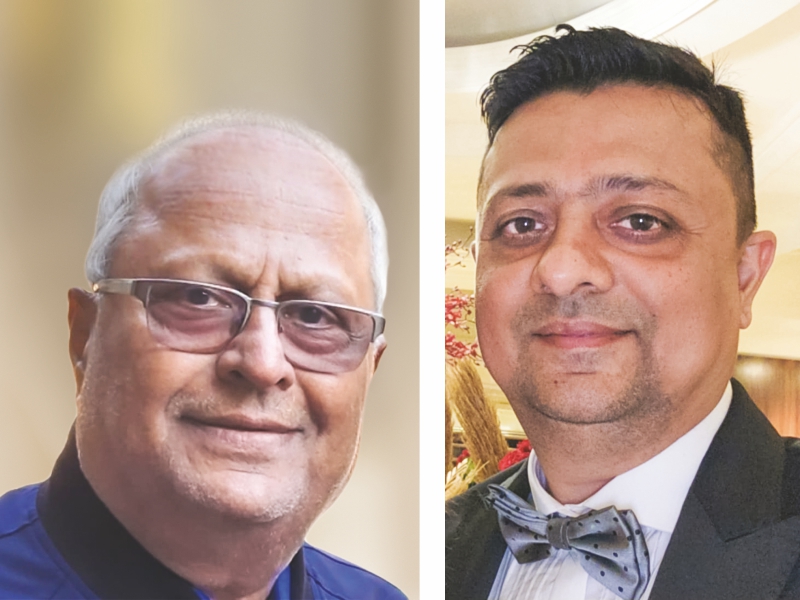 Bionova Packaging Solutions Private Limited is engaged in manufacturing 100% natural, 100% eco-friendly, 100% compostable & 100% biodegradable multi-purpose rigid packaging solutions made from agro waste pulp that breaks down really easily in natural environments and industrial facilities.
Bionova's technologies protect the products against oil, water and oxygen and eliminate the need of single-use plastics. In a recent interaction with Paper Mart, Mr. Nitin Mehta and Mr. Ankit Shroff, Founders, Bionova, shared about their company's journey, manufacturing process and capacity along with the trends in the biodegradable tableware market.
Company's Overview
Bionova Packaging Solutions Private Limited was founded by Mr. Nitin C. Mehta, a Science graduate with Business Management certification and 40 years of experience in writing instrument & stationery industry; and Mr. Ankit P. Shroff, a Master of Science post graduate with 20 years of experience in manufacturing of chemical and plastics industry. These minds are on a mission to revolutionize the way we think about packaging with their innovative line of biodegradable and compostable products for single-use disposable categories. Their journey began in the midst of the pandemic in 2020, when they set out to create sustainable products made from bagasse. To ensure the reliability of their product and process, they invested in a small-capacity production machine that same year. Fast forward to today, Bionova Solutions Private Limited is proud to announce the launch of their state-of-the-art production plant, which has been started in phases. Production lines 1-3 were launched in phase 1 at the beginning of 2022, with lines 4-7 following in phase 2 in mid-2022. And just recently, lines 8-10 were launched in phase three in early January 2023, marking a major milestone for the company.
Watch: JMC Paper Tech Launches New Subsidiary JMC Papers
Manufacturing Operations & Product Line
Our manufacturing process begins with the pulping of bagasse & other raw materials, followed by moulding which involves forming and hot press, then the trimming procedure, sorting for quality check after which we do packing of finished product. We have 10 production lines having semi-automatic machines with robotics to place the finished product on the conveyor for final quality control sorting and/or packing. Our annual production capacity can vary from 1,000 MT to 1,500 MT based on the type of product.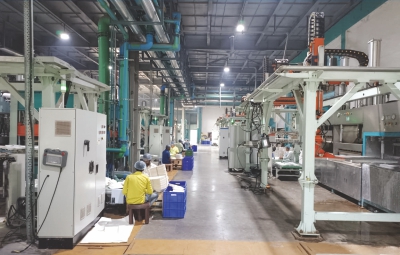 Our company takes pride in introducing an extensive line of eco-friendly tableware products made from bagasse, a naturally occurring by-product of sugarcane. The range comprises an array of products, including round and rectangle plates with compartments, meal trays, bowls, cups, cup lids, clamshell boxes, and spoon-fork-knife cutlery. Our products are unique because they are oil, water, and oxygen-resistant, eliminating the need for single-use plastics. We design our technologies with the intention of making them recyclable, compostable, and biodegradable. The products are also microwave and oven safe, catering to the demands of modern households and businesses alike. Our design ethos revolves around creating recyclable, compostable, and biodegradable products, aligning with our commitment to reducing environmental waste. We are totally professional in this and we treat our products & process with scientific testing methods and technologies so, the product's quality and its compliance meet global standards & certifications such as: BPI, CIPET, TUV-Ok Compostable (Industrial), ISO, and USDA-Biopreferred.
Also Read: Ecoware: One-Stop Shop for Eco-Friendly Bagasse-Based Tableware
Trends In Biodegradable Tableware Market
Bagasse tableware products are gradually becoming the main consumption region in developing countries, particularly in Asia. The United States is currently the world's largest consumer of bagasse tableware products, followed by China. The growth rate of global bagasse tableware product shipments is expected to be between 10 to 12 percent. Currently, the Asian countries are the largest consumers of bagasse tableware products, followed by Europe and North America. Owing to their cost-effectiveness and the economic development of developing countries, the bagasse tableware product industry is gradually shifting to these regions. This has resulted in a rise in the number of 40+ manufacturers from developed countries like India, establishing their plants in developing countries. The future outlook for the bagasse tableware products market in developing countries seems bright, with India already displaying a significant expansion.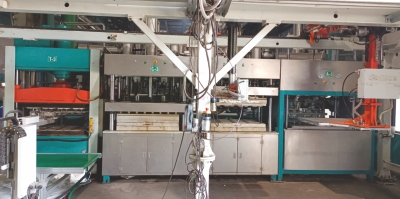 At Bionova, we are proud to be the first in India to develop bagasse-based cutlery, comprising forks, spoons, and knives, rather than the conventional wood or PLA-based options. Wood-based cutlery poses smell and depth concerns, while PLA cutlery is relatively expensive. In the future, our expansion plans involve including more single-use category products in our product line, with custom printing options to cater to end customers. The bagasse tableware market has recently gained attention post-COVID-19 as a result of the rising trend towards sustainable living practices. With the increasing consumer demand for eco-friendly alternatives, eco-friendly bagasse tableware products are replacing non-biodegradable plastic products. While plastic and Styrofoam remain the cheapest and most accessible packaging materials, they are not environmentally friendly. On the other hand, bagasse is one of the most sustainable options for producing various food packaging and serving products.
The market growth in this sector can be attributed to the escalating demand for sustainable and eco-friendly tableware, as well as the growing awareness among consumers regarding environmental issues. Furthermore, the Indian government's recent restrictions on the use of single-use plastic products have had a significant impact on the market's growth. Additionally, the high production of sugarcane in India has made it a readily available and viable source for the growth of the India sugarcane bagasse biodegradable disposable tableware market. It is expected that consumer awareness of the benefits associated with the use of biodegradable tableware will continue to drive the market growth. Consumers are increasingly choosing bagasse tableware products as a perfect packaging solution due to their safe, reliable, and hygienic characteristics, making them the ideal choice for food service providers.