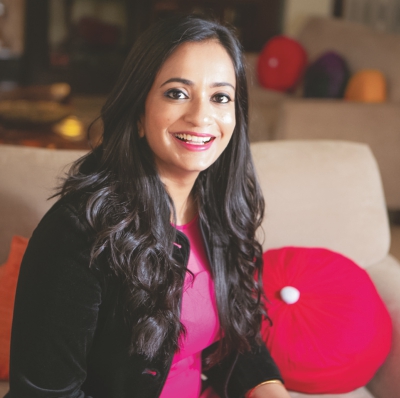 Ecoware is a one-stop shop for eco-friendly products that are 100 percent natural, biodegradable, and easily affordable. Ecoware was established in 2010 by Ms. Rhea Mazumdar Singhal, Founder & CEO, who shared with Paper Mart how the company has remained focussed on adopting sourcing and manufacturing practices which are as sustainable as the company's product line.
"Ecoware's production capacity will reach 1,800-2,000 TPA in this year."
Company's Overview
Ecoware is led by its dynamic CEO and Founder, Ms. Rhea Mazumdar Singhal, who is a World Economic Forum Young Global Leader and a Nari Shakti Puraskar awardee. She is a trailblazer by being one of the few women leaders in the industry. Under her leadership, Ecoware has 12 sales partners globally, 21 distributors in India, and 1500+ point-of-sales shops across India. Ecoware takes immense pride in being over-certified. Ecoware is the only PFAS-free BPI (USA) and OK Compost (EN 13432, Europe) certified manufacturer in India and has been audited on Environmental, Social and Governance parameters and achieved USD 2.41 of impact for every USD 1 invested. Ecoware has been recognised for its efforts to promote the principles of a circular economy. The company was presented the Mahatma Award for Social Impact in 2021 and was first runner-up in the Amazon Sambhav Entrepreneurship Challenge in 2022. Furthermore, Ecoware was awarded equity-free grants by Dubai Expo 2020 and Barclays Unreasonable Impact Group.
Ms. Singhal's pride in her company is easily spottable, "Ecoware introduced bagasse tableware to India. We were the first company to set up a manufacturing plant in 2010. Our efforts during those early days to introduce a revolutionary product in India, have since been validated with the explosion in demand for sustainable packaging, particularly bagasse tableware." Bagasse is an important raw material for biodegradable tableware products, as no other truly sustainable product can offer a better alternative to single-use plastic. Even paper has its limitations as it does not offer all the required shapes.
Watch: JMC Paper Tech Launches New Subsidiary JMC Papers
Manufacturing Operations & Product Line
The manufacturing facility uses thermo-forming of wet pulp slurry to manufacture finished products, such as tableware and packaging. The pulp is sourced from local mills lying within a 250 km radius of the plant. Ecoware also actively works with low-income farmers to turn their waste biomass, which is usually burnt in the open and is financially and environmentally detrimental, into a source of positive outcomes. From rice straw to sugarcane bagasse, Ecoware takes what was once waste and turns it into a 100 percent eco-friendly product curbing the production of plastics and their dispersion into the natural environment.
Ecoware's production capacity will reach 1,800-2,000 TPA in this year.
Ecoware uses only bagasse pulp and does not adulterate with paper pulp or any other items. The company has a range of 50+ compostable products, including disposable tableware, cutlery, and takeaway packaging. All products are 100 percent natural, biodegradable in 90 days, and provide a permanent solution to single-use plastics. Ms. Mehta shared, "We use only local raw materials thereby keeping costs and our carbon footprint low." Ecoware has 55 products across tableware, takeaway packaging, and food retail solutions. The company's products have a shelf life for food service from 1 hour up to 1 month. The company also offers a range of shelf-ready retail products with customized design and branding as per the customer's requirement.
The Ecoware range of products is water and oil proof, and provides varying degrees of repellence depending on the customer's need. These products can be microwaved safely up to +140OC and frozen to -20OC without changing the structural integrity of the product. Most importantly, Ecoware is certified (ISO 17088) biodegradable and compostable, this means its products will disintegrate naturally in whichever waste stream they are disposed in.
Trends in Biodegradable Tableware Market
Covid-19 has certainly accelerated demand for bagasse, with it being a natural, plant product that is considered healthier and more hygienic than plastic or aluminium. Furthermore, with many restaurants switching to delivery-only models the need for disposable packaging has increased manifold. Covid-19 pandemic has taught people to lay lots of emphasis on health and follow safety measures. The disposable cutlery items are safer than the reusable cutlery items, as a result of which their sales spurred during the pandemic. The disposable cutlery items also reduce the risk of infection as these are disposed of after being used once. Thus, increased focus on hygiene measures is expected to surge the sales of disposable cutlery.
Also Read: Varsya Promotes Wide Array ofBiodegradable Products
Ms. Mehta shared on behalf of Ecoware, "In our opinion, the milestone decision to ban single-use plastic in July 2022 has had a greater impact. End use customers are more aware of the harmful effects of plastic on human and animal health and are nudging retailers and food service operators to move away from plastic. This quantum of advocacy has never happened before and it is heartening to see a collective social push to rid our country of plastic once and for all."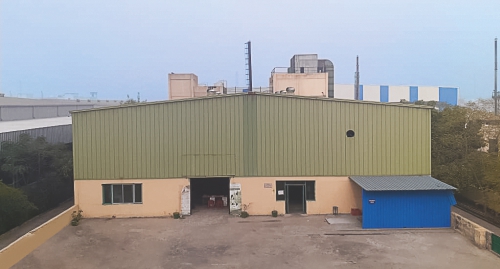 The global compostable foodservice packaging market is forecasted to attain a valuation of USD 18.9 billion in 2023. Total compostable foodservice packaging sales are projected to surge at a CAGR of 4.5 percent between 2023 and 2033, totalling a colossal valuation of USD 29.3 billion by 2033. The growing foodservice industry in India is a key factor augmenting sales of compostable foodservice packaging. Increasing non-chain restaurants across the global boost the demand for foodservice packaging including compostable foodservice packaging. As per Future Market Insights, India's compostable foodservice packaging market is projected to expand 1.9 times the current market value during the projection period of 2023 and 2033. Growing demand for compostable packaging solutions across restaurants, cafes, hotels, and other establishments due to their sustainable and eco-friendly nature is projected to boost the global market forward during the forecast period. The target segment is expected to remain the leading segment in the compostable foodservice packaging industry holding around 27 percent of the market value share by the end of 2023.
Ms. Mehta shared Ecoware's plans as well, "At Ecoware, we aim to support the ban on single-use plastic products along with government regulations towards sustainability. For this reason we plan to increase our capacity and product offering by 2x this calendar year by offering products for all demand of food services – catering, delivery kitchen, travel, food courts and retail."