At the beginning of July, Kipaş Kağıt successfully started up the first production line for board and packaging papers at its Söke site in western Turkey.
July 17, 2021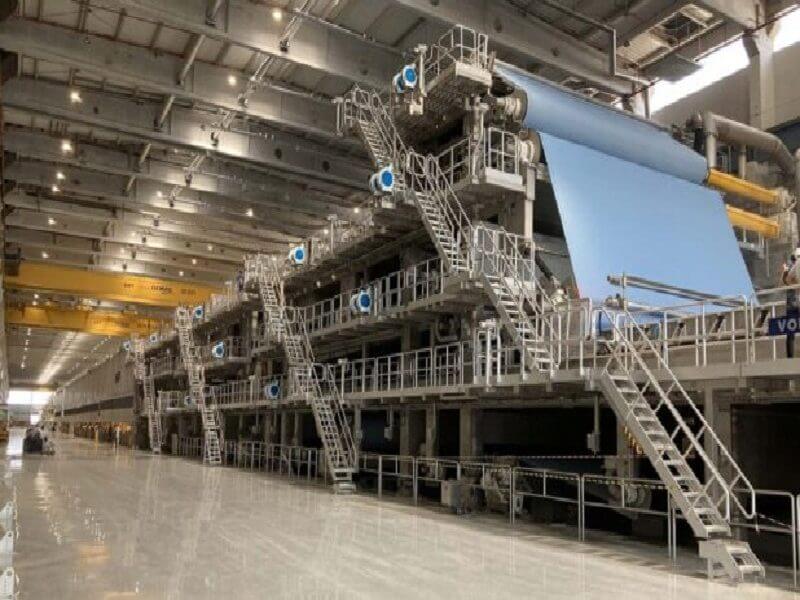 Kipaş Kağıt has successfully commenced the first production line for board and packaging papers at its Söke site in western Turkey. As a full-line supplier, Voith has supplied the entire plant with the latest production and automation technologies.
Watch: PAPER MART NEWS ROUNDUP
The new PM 2 features a very wide production and basis weights range. Consequently, the machine now produces up to 700,000 tons of high-quality board and packaging papers annually with basis weights from 90 to 400 g/m2 while maintaining consistently high quality. The new line has a maximum process design speed of 1,200 meters per minute and a wire width of 8,900 mm.
"Since we were responsible for the entire implementation, we were able to optimally coordinate the individual components of the system with each other," says Kai Bestian, responsible Project Manager at Voith Paper.
Stock is transferred via three MasterJet headboxes. The EvoDry steel cylinders are the central element of the Combi DuoRun dryer section. As a result, the number of drying cylinders in the pre-dryer and after-dryer sections can be reduced, thus enabling lower operating costs while maintaining consistent quality.
Another technological highlight is the flexibly designed wire section, which in the future will enable the production of 26 different coated and uncoated paper grades. Uncoated grades are transported directly to the two VariFlex winders with two-drum technology via an intermediate Sirius winding system. Coated grades are coated online by bypassing the intermediate winding system. In addition, Voith supplied the entire water, sludge, and reject handling systems as well as the water treatment plant for effluent treatment.
Also Read: Asia Symbol Orders a 1 Million TPA Board Production Line from Voith
Kipaş Kağıt also benefits from a comprehensive clothing package and automation solutions consisting of the OnControl process control system, an OnQuality quality control system, an OnView information system, and an OnCare CM condition monitoring system. To ensure safe and efficient operations, Kipaş Kağıt and Voith also defined a substantial spare and wear parts package covering all parts to ensure maximum availability of the machine.