The main objective of the TNPL plantation scheme is to rehabilitate and restore the degraded and marginal farmlands through sustainable plantation management practices for increased production of pulpwood.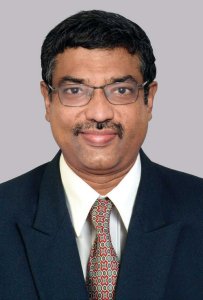 Established in the 1980s, Tamil Nadu Newsprint and Papers Ltd. is an acknowledged leader in the technology of manufacturing paper from sugarcane fiber and wood pulp. The company today enjoys the status of being one of the most environmentally benign mills in the country. TNPL's plantation programme envisaged developing pulpwood cultivation broadly under two schemes, i.e. captive plantation and farm plantation. Such plantation schemes have been instrumental for local and marginalised farmers to gain a livelihood and financial independence. In an interview with Paper Mart, Mr. Thiru. S. Krishnan (IAS), Chairman and Managing Director, Tamil Nadu Newsprint and Papers Ltd., talks about the company's pro-afforestation schemes, manufacturing capabilities, and world-class technology.
Paper Mart: Please tell us about your pro-afforestation schemes. How much area is covered under plantations by you and what percentage of raw materials do you procure from social farm forestry?
S. Krishnan: TNPL put forth continuous effort to become self-reliant and also self-sustainable in meeting its raw material demand through implementing various plantation schemes viz., farm forestry and captive plantation.
Under the farm forestry scheme, TNPL motivates individual small and marginal farmers and institutions to raise fast-growing pulpwood plantations by supplying high-quality pulpwood clonal plants at subsidised rates and providing technical assistance to raise pulpwood plantations.
Under the captive plantation scheme, TNPL enters into an MoU with landowners for the establishment of plantations on their land either on a gross revenue sharing basis. The minimum landholding should be 50 acres and above. As per the MoU, TNPL makes all the expenditures right from land development, planting, and maintenance to harvesting, and the gross revenue will be shared between the landowner and TNPL.
'Progress is impossible without change', henceforth, the plantation department has also progressed further by introducing one more additional scheme namely demonstration plots. These new schemes serve as a platform for showcasing the new improved TNPL clones to increase the unit area productivity and achieve maximum benefit from a minimum area with an aim to benefit both the company and farmers.
These schemes have been implemented over 2,11,280 acres by supplying more than 270 million quality clonal plants all over Tamil Nadu in the past 17 years.
PM: Tell us about the hardwood and softwood trees that are grown by the mill. Do you think that sourcing wood from farm forestry is a win-win situation for both mills as well as farmers who want a steady source of income?
SK: TNPL is raising pulpwood plantations of various species like Casuarina, Eucalyptus, Melia, Gmelina, Subabul, and Sissoo, which are hardwood species suitable for Tamil Nadu climatic conditions. We do not use any softwood in our pulp production. TNPL is procuring the pulpwood directly from farmers without any intermediary and making payments in their bank accounts. This ensures transparency in payment and better prices paid to farmers. The systematic approach by supplying quality clonal plants, timely support in maintenance & harvest of pulpwood, and the fair price paid to farmers ensure the sustained availability of pulpwood to the company and guaranteed market support with better remuneration to the farmers.
TNPL is continuously procuring pulpwood directly from farmers at assured prices. Further, TNPL is also improving the productivity of plantations by introducing high-yielding new clones, which will increase the productivity per unit area, ultimately increasing the farmer's income. TNPL also gets maximum pulpwood from the limited area near the mill site. Therefore, this is really a win-win situation for both TNPL and farmers.

PM: Do you think that India's agroforestry policy is a step in the right direction? How do you think the recent announcement of policies and legislative changes to promote agroforestry and private forestry in Budget 2022 will help?
SK: India's agroforestry policy is in the right direction to increase the area under farm plantations on farmer's land. Even though paper industries are doing a commendable job in promoting agroforestry, any promotional activities with suitable legislation will provide huge impact and success. In line with this, the recent announcement of policies and legislative changes to be brought in to promote agroforestry and private forestry in Union Budget 2022, will gain confidence among the farming community to raise agroforestry plantations. In addition to the legislative changes, the Government of India will also provide financial support to develop agroforestry plantations on the farmland. With this kind of support from the government, the area under agroforestry plantations will increase throughout the country. Besides providing sustainable income to farmers, agroforestry plantations also provide ecological services like carbon sink which will be resulted in a 'Carbon Neutral Economy' in our country.
Watch: Evolution of Paper Based Packaging
PM: Have you been able to improve the productivity of degraded lands, control soil erosion, and push moisture conservation through your social farm forestry program (along with a case study, if possible)?
SK: Although pulpwood plantations are mainly intended to produce wood to ensure the sustained availability of raw material, these plantations also enhance the environmental benefits. The main objective of the TNPL plantation scheme is to rehabilitate and restore the degraded and marginal farmlands through sustainable plantation management practices for increased production of pulpwood. The silviculture activities like ploughing the barren degraded land across the slope and forming bunds along the contour, which not only loosen the soil but also control the runoff & soil erosion, collect maximum rainwater and allow water to percolate into the subsoil. Further, the leaf litterfall on the ground will be incorporated into the soil by carrying out inter ploughing once in six months till its maturity, adding to the organic content of the soil. This will improve the soil moisture retention capacity of degraded lands. TNPL also creates awareness among the farming community to adopt these soil and moisture conservation technologies through various training programmes.
Case Study
TNPL executed an agreement with the HR&CE Department Government of Tamil Nadu to utilise the barren land belonging to various temples in Tamil Nadu by raising Captive plantation to an extent of 2508.55 acres in Tirunelveli, Tuticorin, and Virudhunagar Districts. TNPL has developed the degraded barren lands by executing various land development works including soil moisture conservation practices like contour bunds, creating rainwater-harvesting ponds, etc., and raised pulpwood plantation. The benefit derived from the above projects are:
• Utilisation of vacant land belonging to temples for productive use;
• Increased the green cover to create a better environment;
• Improved the soil fertility status;
• Conserved the soil moisture;
• Provided substantial income to temples from barren lands; and
• Generate raw material for the industry from barren non-forest land.
This is one of the classic examples of industry and government department partnerships to improve the productivity of degraded lands, control soil erosion, and push moisture conservation through a captive plantation scheme.
Also Read: Getting Greener Forestry Practices of Paper Mills
PM: What are your company's future targets in the area of farm forestry?
SK: In the view of mill expansion in TNPL Unit II, the annual pulpwood requirement increased from 5 lakhs MT to 10 lakhs MT. Varying climatic conditions, soil types, fluctuating water availability, and diminishing land availability, pose a challenge. Apart from Eucalyptus and Casuarina species, screening of alternative pulpwood species and development of high yielding pulpwood clones through various tree improvement programme are undertaken. To meet this huge requirement, TNPL has fixed the plantation target of 25,000 acres/annum to be developed under various plantation schemes. To achieve this plantation target, annually about 50 million clonal plants are to be produced and supplied for which TNPL has established the required infrastructure. TNPL does not want to stop here. It continues this journey of success that is committed to the environment, uplifts the lives of farmers, and paves the way to empower society as a whole.