The Gujarat-based kraft paper mill to commence commercial production by December 2021.
July 13, 2021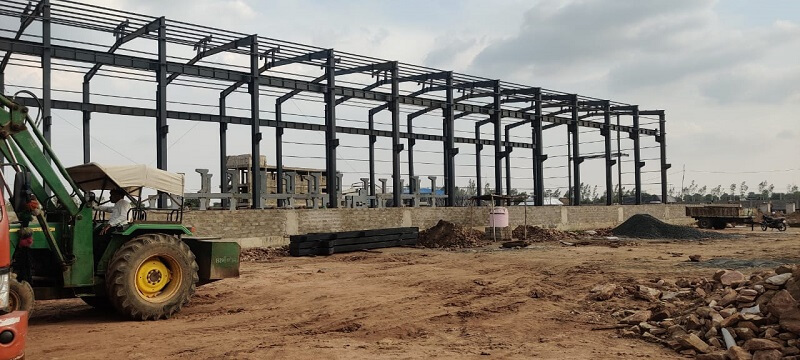 Umason Paper Private Limited will be setting up a 39000 TPA Kraft Paper Plant at a proposed site in Dhrangadhra, Gujarat. The company will manufacture varieties of 16-32 BF kraft papers in the range of 80 GSM to 200 GSM.
Watch: Paper Mart Fortnightly News Roundup.
The paper machine's finished deckle size is 4000 mm and is designed to run at a speed of 300 MPM (machine operating speed is 210 MPM). The estimated cost of the project is INR 34.77 crore.
As informed to Paper Mart, Umason Paper has ordered the main machine section from D.M. Engineering – Ahmedabad, while Pressurized Headbox, Top & Bottom Wire section will be delivered by Vapi-based Micro Fab Industries. The pulp mill equipment will be provided by Parason Machinery India Private Limited. The vacuum & separator pumps and dryer section will be imported from China. The electrification work will be done by Elmech Engineering – Ahmedabad. The plant's erection and installation are under full swing and Umason Paper expects to go for commercial production before December 2021.
The raw material used for the production will be broken corrugated boxes, box waste cuttings, new corrugated cuttings and all other kinds of waste paper. Umason Paper will be procuring imported waste paper from the USA, China, Europe, UAE, Japan and Singapore.
Umason Paper has its major clientele in Ahmedabad, Morbi, Wankaner, Rajkot, Jamnagar, Surendranagar etc. The company has a strong marketing network and a good customer base as it is already dealing in papers.
Also Read: JK Paper to Commission INR 2000 Crore Capacity Expansion Project in Gujarat.
The company was incorporated on October 6, 2020. Mr. Bipinbhai Premjibhai Patel, Mr. Kanaiyalal Thobhanbhai Patel, Mr. Nayankumar Trikambhai Patel, Mr. Bhaveshkumar Trikambhai Patel, Mr. Dhavalkumar Pravinbhai Patel and Mr. Mansukh Ambarambhai Patel are the respective promoters and directors.