Paper straws are part of Tetra Pak's ambition to further improve sustainability and achieve a circular economy.
July 12, 2021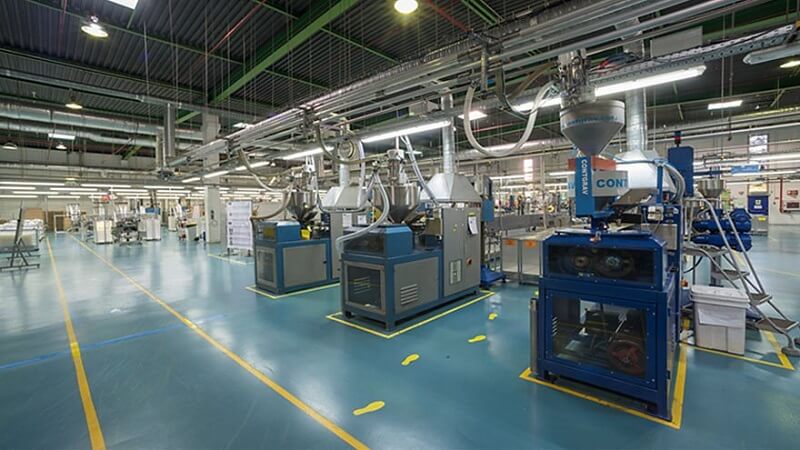 Tetra Pak has announced the end of an era, as it stops plastic straw production at Tetra Pak Tubex Portugal. The Lisbon-based factory has already changed all its production lines, which will only produce paper straws from now on.
Watch: Paper Mart Fortnightly News Roundup.
This change means Tetra Pak achieves its goal to be the first carton packaging company to produce paper straws in Europe, simultaneously aligning with the European Union's Single Used Plastic Directive. This step is an important milestone for the company, which works to lead sustainable practices in the food and beverage industry and promote a circular economy.
Daniele De Franciscis, factory manager at Tetra Pak Tubex, Portugal shares "Tetra Pak Tubex Portugal's plastic straw production ends today. It was an honour to serve our customers and accompany the development of food distribution in Portugal, always "protecting what is good", for four decades. But change is urgently needed and as such we will now continue to write the next chapter for the Lisbon factory, with the expansion of paper straws, supporting Tetra Pak's ambition for sustainability. A special thanks to all employees who have contributed to this change and the achievement of this goal!"
The announcement of the end of plastic straw production in Tetra Pak Tubex Portugal also demonstrates the efforts made by the company to promote the circular economy. Paper straws are made with FSC®-certified paper, ensuring they come from responsibly managed forests and other controlled sources and are recyclable together with the carton package when pushed inside. The use of paper straws increases the quantity of renewable material in the packaging, reduces the dependency of fossil-based resources, enhances recycling and minimises littering.
Tetra Pak is also working on other innovations such as tethered caps, made from plant-based polymers, which minimize the risk of separation during the collection and recycling process as they remain joined to the package.
Also Read: World Paper Bag Day 2021: Shopping Sustainably.
In Portugal, according to Sociedade Ponto Verde's Recycling Radar1, about 9 out of 10 Portuguese people recycle packaging and consider this to be the behaviour that best contributes to the protection of the environment. Tetra Pak intends to contribute to the increase of these numbers both in Portugal and globally.
Tetra Pak's wider ambition is to supply the global market with more sustainable drink-from solutions, as part of its Strategy 2030 goal to lead an industry-wide sustainability transformation.