Indian pulp and paper industry has been long concerned about effective management of its human resource, more so when the industry is poised for a big leap in its growth trajectory.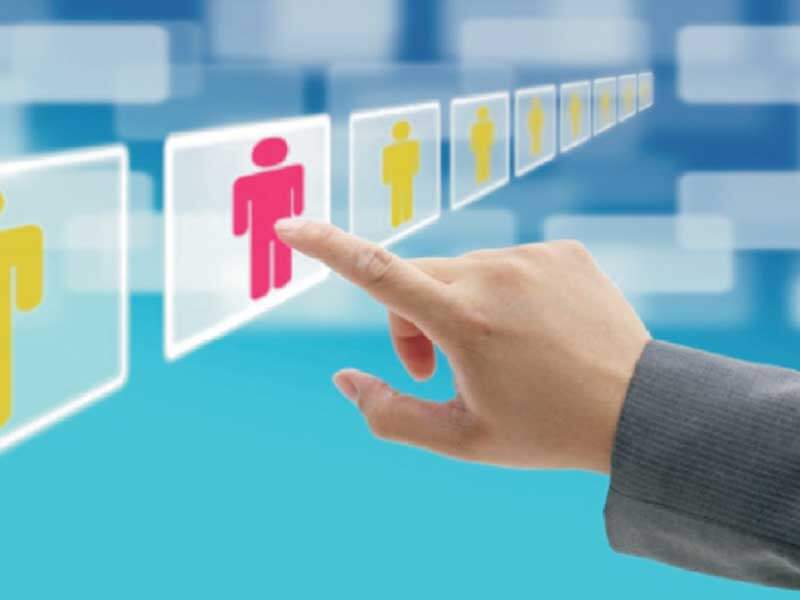 Human resource management used to be considered as other conventional administrative jobs. But over a period of time, it has evolved as a strategic function to improve working environment, plan out human resources needs and strike a balance between the organization and employees in order to increase organizational productivity and meet organizational goals.

Mr. Mukund Menon, Head-HR, International Paper, has donned various key roles in the area of human resource management and administration in different companies in his sufficiently long career in the realm. He is now working for the pulp and paper industry which desperately needs ideas for attracting and maintaining sustainably a suitable talent pool giving boost to both the performance and image. Paper Mart recently had Mr. Menon talking on many pertinent questions regarding an efficient human resource management. Excerpts:

Paper Mart: What according to you are the key challenges the Indian pulp and paper industry is facing in terms of effective human resource management?

Mukund Menon: One of the key challenges is attracting and retaining top talent in Gen Y, where the industry is yet to transition to new trends meeting their expectations. The other dimension the industry is yet to fully leverage is the potential of diversity of talent that is available in the market. There is low visibility and presence of paper industry in the campuses. We have not talked about careers and opportunities in the campuses effectively yet.

PM: There is perception that there exists a mismatch between the talent demand and talent availability in the country, more so for paper industry. Do you agree?

MM: I would agree partly for some of those talents that are specific to paper and pulp. The engineering disciplines are very portable, from different industries, and there is enough talent available in the country. Obviously the hiring managers, who look for readymade talent, face challenges trying to get talent from the paper industry specifically. We should broadband our scope in getting talent across industry segments to overcome the talent war, and institutionalize a good training framework which allows new entrants to quickly run up to speed into the paper and pulp technology.

PM: Indian pulp and paper industry is now a huge one with appreciable growth rate which is bound to scale up in coming times. What strategies do you think are needed for human resource management to harness this growth?

MM: Focus should be in growing the first line or first time leaders at the mill level, and have programs that could grow them into future leaders. Provide opportunities for mid and senior level leaders to move across functions and give them a well rounded and enriched experience. Identify top talent and implement programs that will give them opportunities to work on tough assignments, allow them to fail, and prepare them for future challenges. Provide global exposure, working in global locations if possible and technology that is world class.

PM: Do you think the dearth of academic and scholastic base (limited no. of courses and institutions) exclusively for pulp and paper subject is one of the reasons for lower turn out of efficient workforce for this industry?

MM: I agree that the pulp and paper are not the most sought after courses still. The industry has to do a lot in showcasing career opportunities and create a good industry academia program, not merely to hire talent, but in terms of creating a larger involvement in academics, do joint projects, get involved in research and development with the academic institutions, and create center of excellence in specific focus areas

PM: Does the image of the industry have any bearing on fresher's mindset for not joining the pulp and paper industry? Or, is it the lack of talent or productive workforce which reinforces the existing image of the industry?

MM: We don't have a fancy environment to provide, and we have not played on our strengths. Most of us provide a long term career, stability, growth and movement within industry, welfare measures, and stable market largely, which is self dependant and doesn't easily get affected on global economic factors. We are yet to create a complimentary community around our environment, which helps employment and livelihood for those in and around the mills. The IT and other high tech companies have leveraged on their environment, quick career growth, overseas opportunities etc. But instability, insecurity of living project to project etc is overlooked, considering the young mindset gets attracted to the quick wins in their early life. Our industry could win in lot of factors, if it is packaged, presented well, and we talk success stories in the campuses and young entrants.

PM: What are your suggestions to improvise the entire human resource management as regards to pulp and paper industry?

MM: It is time that we focus on entry level talent. Create first line leaders who can make a great impact to the teams they manage and also become a pool of future leaders. Try to bring in talent from other industries to blend in best practices. Promote diversity and inclusion; take bold steps to hire women employees at the mill level and at leadership. Senior leaders should get global exposure and foster a culture of entrepreneurship in their minds, who would manage and grow their business, making the industry truly competitive and professional.

PM: Would you advise some innovations or twist in the HR practices for pulp and paper industry as this is the industry different than others and facing more brunt in terms of efficient human resource acquisition and retention?

MM: Mandate certain percent of diversity in the talent acquisition, create first line leadership programs, include diversity and young talent in key forums, identify strategic and tough assignments and have the high potential talent to drive them to success, provide rotation to different functions as part of career development rather than growing vertically in a given function.