The new patented technology offers unprecedented speed and accuracy of moisture measurements for pulp, paper, and paperboard mills.
January 27, 2022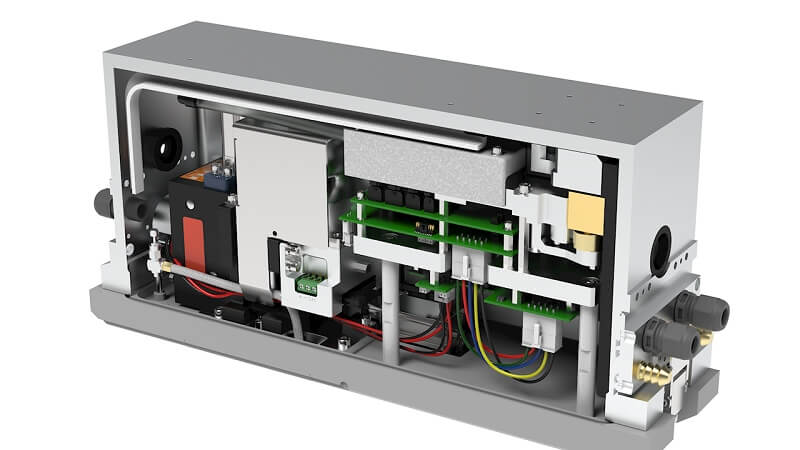 ABB has released its High-Performance Infrared-Reflection (HPIR-R) moisture sensor, which provides the fastest and most precise moisture monitoring available on the market today. Taking up to 5,000 measurements per second, the sensor brings precise and high-resolution measurement that enables the paper industry to increase throughput while reducing operating costs.
This advanced, patented technology by ABB will help the pulp, paper, and paperboard mills to be aware of the precise moisture levels, giving them the confidence to raise moisture targets and improve their CD profiles. This will ultimately enhance the end product quality with fewer rejects.
Watch: Paper Mart News Roundup
Being able to measure and control the moisture levels as the sheet moves through the paper machine is critical to reducing energy requirements. This leads to optimized drying, decreased steam usage, significant energy savings in dryer sections, and reduced carbon emissions.
The new HPIR-R moisture measurement, which also has a built-in sheet temperature sensor, is designed to be fully air-cooled and field repairable. Besides, the features such as its insensitivity to dust and disturbances enable high uptime and lower total cost of ownership.
Also Read: ABB: Implementing a Holistic and Robust Cybersecurity Approach
Andy Broomfield, Product Line Manager at ABB, says, "Unlike competitive offerings, ABB's HPIR-R moisture sensor provides the highest frequency measurements possible, which helps customers to improve quality, reduce downtime, decrease costs and increase yields. It has been designed for papermakers looking for accurate and precise moisture measurement in hot, difficult machine environments."
The sensor is fully digital with high-speed measurements provided with a set of diagnostic data which is ideal for analytics to inform on-site or corporate-level decision-making. It is applicable for all network platform types and can be used to measure publication grades, graphic papers, board, tissue, packaging, specialist, and recycled grades.