DS Smith has collaborated with IBM to use Artificial Intelligence as a potent tool to help enhance the quality of paper and cardboard collected for recycling.
January 27, 2022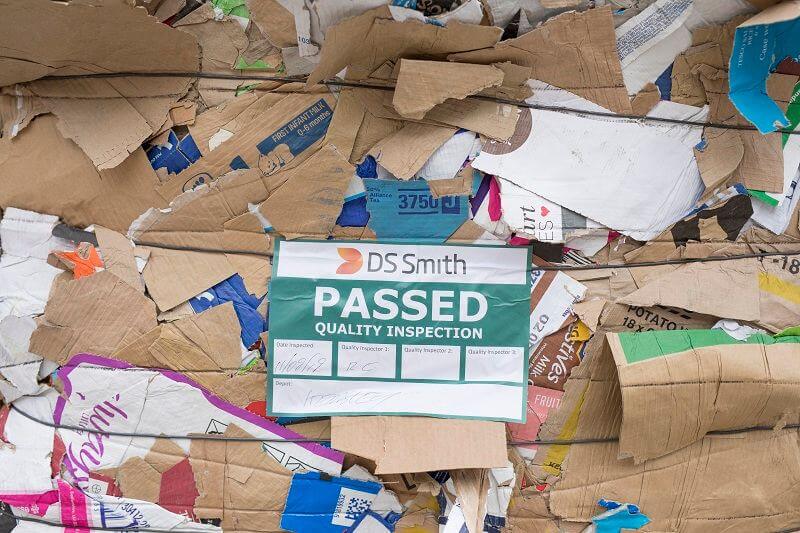 Sustainable packaging major DS Smith has partnered with IBM in the UK to use Artificial Intelligence (AI) to improve the quality of paper and cardboard collected for recycling. The technology is being tested at the recycling depot of the company in Kemsley, Kent. The new camera technology uses AI-modelling capabilities on IBM Cloud, to assess the grade, quality, and origin of the material that reaches the depot for recycling.
The cameras will be able to identify and assess whether the composition of the waste paper and cardboard is in line with the stringent quality guidelines. This was achieved by teams from DS Smith and IBM Expert Labs working together to develop an AI model that can compare data from images of the materials with a specific set of criteria.
The insights drawn from the imagery are used to inform the production process but can also be presented as feedback to the suppliers to help improve the quality of the material arriving at the depot.
Watch: Paper Mart News Roundup
Stephanie Dalton, Innovation Manager, Recycling Division at DS Smith, remarks, "Exploring the latest technologies and digitalising our operations enables us to operate more efficiently and sustainably while simultaneously improving the quality of paper for recycling. This collaboration with IBM is good news for our suppliers of recovered paper as it allows us to work even more closely to make sure they are optimising their recycling processes – ultimately improving recycling through reducing contamination."
Also Read: DS Smith to Explore Use of Seaweed as Alternative Fiber Source for Paper and Packaging
As more material is fed through the process and more data is analysed, the AI model is continuously refined, improving the accuracy and quality of the inspection.
Janet White, Industrial Products Leader, IBM Consulting UK & Ireland, says, "IBM's collaboration with DS Smith represents the best of IBM's capabilities to help organisations pursue their sustainability goals through digital modernisation. Using the power of the hybrid cloud and Artificial Intelligence technologies to transform DS Smith's recycling operation, this solution will significantly improve the quality of recycling output while reducing waste."