New digital service solution tracks changing trends in paper variability to improve quality and runnability while reducing losses.
March 30, 2021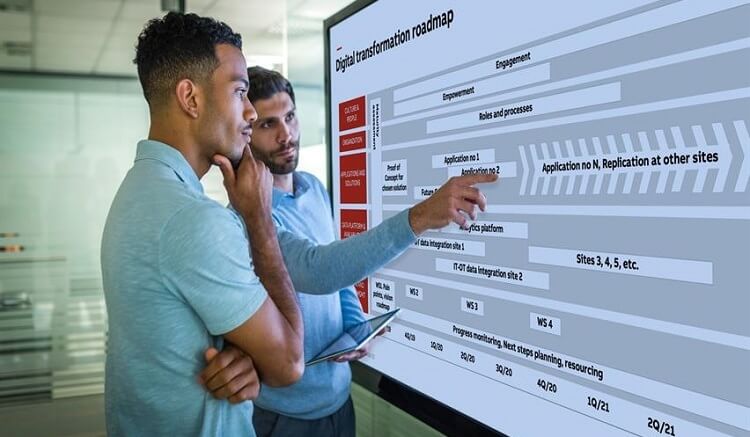 Paper Quality Performance, a new digital service that identifies, tracks and analyzes current and changing trends in paper variability, has been released by ABB. It will enable optimization of quality properties measured by Quality Control Systems (QCS) during all operational conditions.
By reducing the variability, papermakers will be able to keep process parameters closer to targets, resulting in lower raw material and energy requirements while still meeting specifications.
ABB Paper Quality Performance is the only solution on the market to offer continuous, time-based variability analysis in addition to online reel-based variability analysis and control utilization monitoring. This helps maintain QCS-measured quality targets more consistently and proactively than any other solution and empowers customers with data that is curated, calculated and analyzed in a way previously not possible. Until now, operators typically only had access to quality reports output by QCS systems, commonly known as reel-based variability, which show the overall average variability in a reel of paper.
Watch: Paper Mart Fortnightly News Roundup.
This solution helps mills to optimize online-measured paper properties through fast, precise controls made possible by in-depth diagnostics, comprehensive performance monitoring of key paper quality related KPIs, expert-based recommendations, proactive improvement actions and predictive notifications.
The new ABB Ability™ Performance Service for paper mills, delivered via Collaborative Operations service delivery model, provides unparalleled accuracy and enables both proactive and predictive action to be taken for improved runnability. It leverages ABB's automation and domain know-how to develop an intuitive dashboard with informative alerts, alarms and suspend actions, enabling operators to identify recommendations faster.
Also Read: Valmet Supplies World's First AI Based Machine Vision System to Progroup.
ABB Paper Quality Performance is part of a comprehensive and integrated solution set, backed by end-to-end quality control expertise, enabling optimization opportunities on a larger scale. Its modular ability enables a low barrier entry and easy, cost-effective expansion for other digital solutions, proving the ideal stepping stone in a mill's transformation.