With the mantra that engineering is the heart of the organization, Alliance International strives to provide competent and advanced machinery and equipment to pulp and paper mills. In collaboration with its principals, the Company undertakes major projects which include supplying new as well as used paper machinery, components for pulp and paper machinery, and rebuilt projects.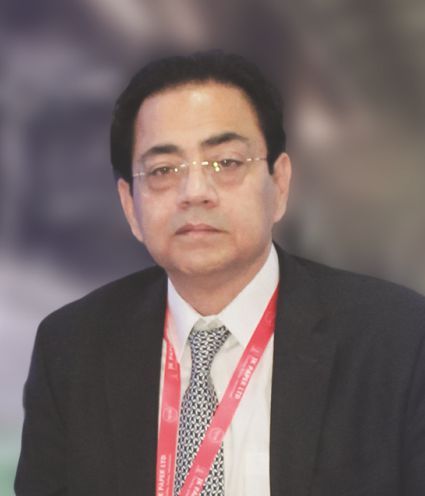 Alliance International, established by a team of professionals from the pulp and paper industry in 2005, is a renowned provider of sophisticated and innovative machinery for the pulp & paper manufacturers. In addition to supplying consumables, components and assemblies, the technology supplier also provides new as well as used/second-hand paper machinery.
Representing notable paper machinery manufacturers of quality and reliable products enables Alliance International to provide cost-effective and avant-garde solutions to their clientele in the industry. Moreover, this also fosters strong relationships with their customers, that is, all the major pulp and paper mills across India and surrounding markets.
With the aim to serve global customers better and more efficiently, the Company has established associate offices in China and Dubai. Driven by the philosophy that 'Engineering is the heart of the Organization', Alliance emphasizes on the significance of quality, cost-effectiveness, and the latest technologies. With time, the Company has attained a reputation for providing high-quality, innovative technology, cost-effective solutions, and efficient services in both domestic and overseas markets.
Watch: IVAX Paper Chemicals Interview
Extensive Range for Different Applications
Delhi-based Alliance International provides a wide range of high-quality Paper Machinery Assemblies and Paper Machinery components. For the 'Paper Machine' section, the Company provides – Headbox, Nozzles, Filter, Suction Boxes & Covers, Shower System, Forming Fabrics, Doctor Blades & Systems, Showers, and Vacuum Blowers. For the 'Press & Dryer Part', Alliance provides Press Rolls, Calendar, Pope Reel, Granite Rolls, Felts & Dryer Screens, Dryer MG Cylinder, and Pocket Ventilation & Hood.
Furthermore, in the 'Stock Preparation' section, the Company supplies – Pulper, Hot Disperser, High Pressure Screens, Refiners, Centri Cleaners, and High Density Cleaners. In the 'Finishing House' segment, there are solutions including Rewinder, Sheeter, Reel Handling and ASRS Warehouse solutions.
Mutual Synergies
Alliance International, along with its principal companies, has been continually augmenting its operations and presence in the Indian & neighboring markets, in the bid to providing competent machinery and equipment for pulp & paper mills.
To name a few , Alliance International is the Indian representative of China-based Sichuan Chengfa Paper Machinery Co., Ltd. which manufactures paper machines including – boxboard paper machine, greyboard paper machine, coated duplex board (white card) paper machine, writing & printing paper machine, and all kinds of specialty paper machine.
Being the representative of Dandong Shengxing Paper Machinery Co., Ltd., Alliance brings solutions like dryer cylinders, Yankee cylinders, and press rolls for paper machinery.
Also Read: 4evergreen Alliance Launch: Striving For Full Circularity of Fibre-Based Packaging By 2030
Major Projects for Indian Paper Industry
Alliance has undertaken major projects for the Indian market in collaboration with its principal partners at prominent paper mills. For instance, the company supplied a 480 Tonnes Per Day (TPD) coated board machine to Emami Paper Mills for its Balasore unit, Odisha; a 500 TPD coated board machine for JK Paper (Unit CPM, Songarh, Gujarat), and installed a 500 TPD kraft paper machine at Jodhani Paper Mills in Bengaluru, Karnataka.
Additionally, Alliance also supplied a 150 TPD kraft paper machine to Maharashtra-based Kaygaon Paper Mills & Telangna based Sree Laxmi Tulasi Paper Mill.
Since Alliance is also engaged in rebuilt projects, the Company has undertaken dryer section rebuilt for ITC PSPD, Bhadrachalam, Telangana and a complete press part rebuilt at Hardoli Paper Mills, Nagpur (Maharashtra). In addition, the Company provides used/refurbished paper machinery and spare parts which are sourced from Europe.