The new research laboratory, which is a result of collaboration with LUT University, will bring added value to ANDRITZ's research & innovation and the development of sustainable products and technologies.
November 2, 2022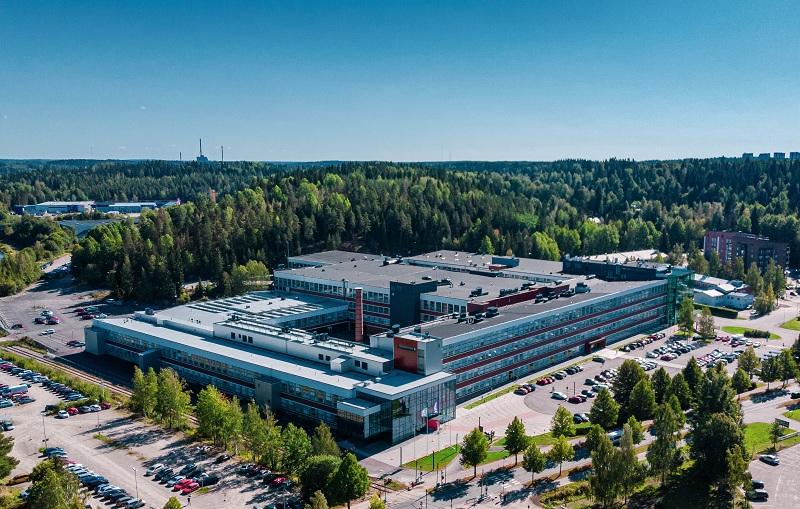 ANDRITZ Oy and LUT University have initiated an extensive collaboration in the field of research in fiber technology. Thus, a new state-of-the-art research laboratory for the joint development of sustainable fiber technologies will be started at the LUT campus in Lahti. In fact, their corporate collaboration model will mark a key step towards a new way of sharing infrastructures and intensifying research work with external partners.
The new research laboratory and LUT's academic expertise bring added value to ANDRITZ's own research & innovation. This partnership will also enable ANDRITZ the development of highly efficient, sustainable products, and technologies. Also, the technology group is intending to scale up its standing as a pioneer in innovative technologies in the Finnish fiber industry.
Watch: IVAX Paper Chemicals Interview
About the collaboration, Mr. Kari Tuominen, President and CEO of ANDRITZ Oy, says, "Locating the research laboratory in Lahti will enable close collaboration between ANDRITZ and LUT researchers. Our cooperation has always been fruitful and effortless for both parties. We're glad that LUT managed to build the laboratory nearly on schedule despite the logistical challenges related to the global situation."
"The brand-new laboratory enables us to study, test and analyse biomass-based fibers and fiber products even better than before. The new facilities will meet the needs of LUT research groups, ANDRITZ and regional industry," adds Ms. Mari Kallioinen-Mänttäri, LUT University Dean.
The core vision behind this move is to ramp up the bioeconomy cluster in the Lahti area and support the startup and growth of new businesses in the segment. Biorefinery research currently employs four professors and ten researchers on the Lahti campus. From now on, LUT will strive to increase the overall number of people working to 40 in the imminent future.
Also Read: Klabin Starts Concentrated Sulfuric Acid Plant Supplied by ANDRITZ
Mari Kallioinen-Mänttäri points out that such a large-scale investment would not have been possible without considerable financial support from the university's partners.
"Collaboration with ANDRITZ constitutes one of the largest business commissions in LUT's history. In addition to current joint research, we are exploring possibilities to expand our collaboration beyond fiber research. For students, it will mean more thesis and job opportunities," says Ms. Kallioinen-Mänttäri.