ANDRITZ rebuilt the complete wet section (comprising the approach flow system and wire section) as well as the complete electrical drives (MMD) of KM2 in 2018.
November 15, 2021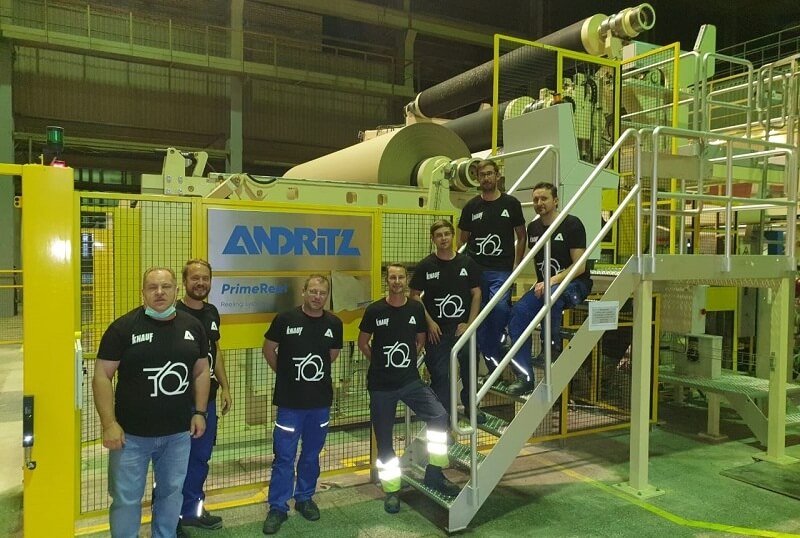 ANDRITZ has successfully started up a new reel as part of the KM2 board machine rebuild at Knauf Petroboard, in Kommunar, Russia.
The KM2 – with a basis weight range from 100 to 320 g/m2 – has a design speed of 700 m/min and a working width of 4.26 m. It has a maximum capacity of 155,000 t/a for the production of gypsum board and uses 100 percent waste paper as raw material.
Also Read: Naini Papers Limited and ANDRITZ Starts New HERB Recovery Boiler in Kashipur.
The rebuild includes a new PrimeReel system with new reel spools, drives and controls, ensuring consistent paper quality from the first to the last wrap during reeling. The new reel reduces the volume of rejects previously generated and enables the use of larger reel diameters, thus resulting in less frequent reel spool changes.