With the roll service center in Wuxi, ANDRITZ has successfully set up the third hub for this work worldwide

September 3, 2015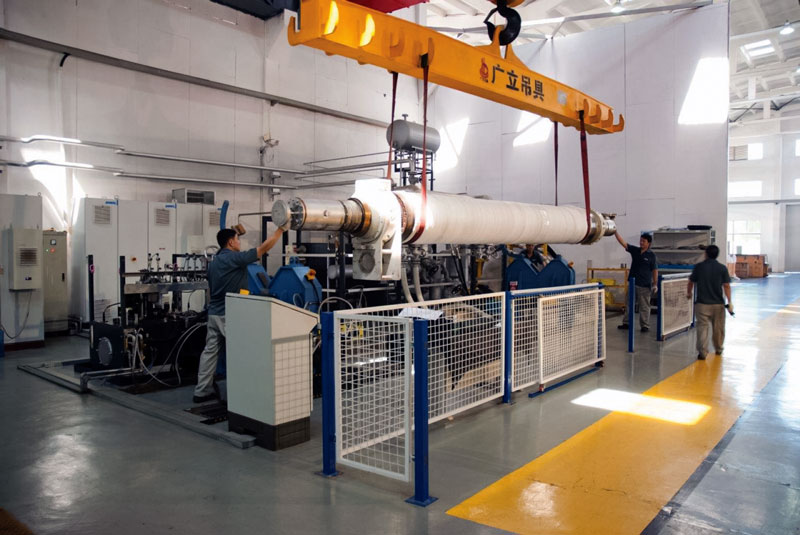 Within two years of opening its new site in Wuxi New District, ANDRITZ has established a roll service center of European quality standard for Asian customers from the textile, nonwovens, and paper industries. The roll service center hosts state-of-the-art grinding equipment and a test stand for various kinds of rolls up to 1 m in diameter and 10 m in length. The test stand allows a performance check on such roll parameters as line force, speed, and temperature under production conditions. Several customers from China and other Asian countries have already experienced the prompt and excellent performance by the ANDRITZ Wuxi service team.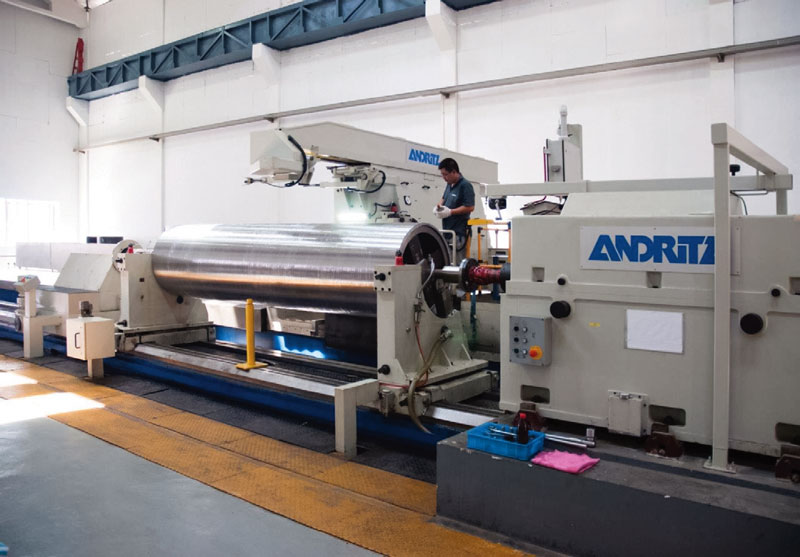 Regular maintenance and roll repairs, overhauls or rebuilds in due time ensure a long life and high productivity of the rolls. Qu Xiaodong, Maintenance manager of FiberVisions (China) Textile Products Ltd., Suzhou, sent an S-Roll 170 to Wuxi after a metal piece had entered the roll's hydraulic system. An intensive test run on the ANDRITZ test stand showed that, luckily, the inside of the roll was not damaged. Fine kiss grinding of the surface brought back full performance of the roll within a few days.

"We were relieved that our roll could be repaired to our full satisfaction in China within a short time," Qu Xiaodong said. Another example is one of many engraved rolls that were sent by Avintiv (formerly PGI Nonwoven (China) Co.) in Suzhou to Wuxi. Some of the engraving pins had been broken when an object passed through the nip during production. Instead of sending the roll to Germany for completely new engraving, the roll was repaired and reground successfully in Wuxi. This not only saved a lot of money, it also reduced the maintenance time to a minimum.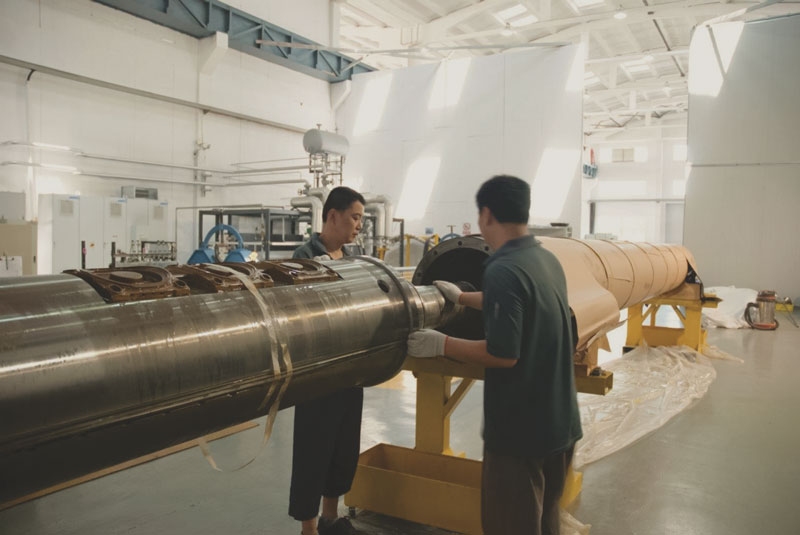 With the roll service center in Wuxi, ANDRITZ has successfully set up the third hub for this work worldwide. Based on the long years of experience gathered at the successful roll service centers in Krefeld, Germany, and Spartanburg, USA, it was the logical strategic consequence for ANDRITZ to expand this service to Asia as well.