APRIL Group is one of the largest, most technologically advanced and efficient makers of pulp and paper products in the world. The company feeds the pulp to Indian paper industry and sees India as one of its most preferred market destinations.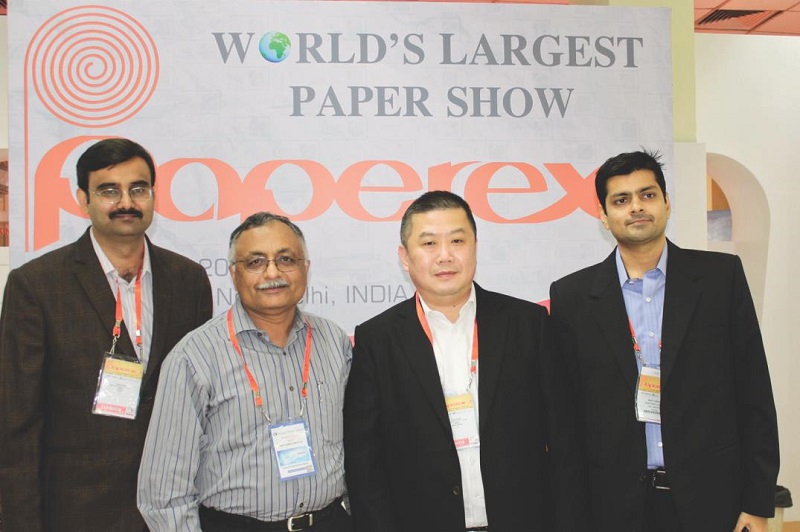 Paper Mart interviewed Mr. Sunil Sood, APRIL on the sidelines of Paperex 2015 to know his views on Indian paper industry, on APRIL's Indian presence and on free trade principle, which is one of the most talked about issues among indigenous paper manufacturers. Excerpts:

On Indian paper industry vis-à-vis global paper industry

You all should be very happy for the fact that this part of the world holds all the promises, when the global paper industry is falling sick. India is immensely promising, even more than China probably. Most of the expansions, most of the CAPEXes are happening in this part of the world. As a company, we also believe that our future growth will be coming from this part of the world.

On pulp

Our pulp capacity is in Indonesia. We will continue to focus on Indian subcontinent, specifically India. We believe that India doesn't have the capacity to build new paper mills on near future. So as there is growth in tissue, board, and may be W&P, we would look forward to supply pulp from Indonesia. It is a core market for us.

On office paper and presence in India

Over last ten years, we have grown to sell over 300,000 tonnes of office paper in almost 85 countries. Our presence in India has been limited to the extent because of high cost of distribution. And, willingness to pay for a premium brand has not been that much as in some of the developed world. But, the promise is now seen in India. So, focus, going forward, for next 2-3 years is going to grow this in a manner where there is an appreciation for the paper rather than just compete with everybody else.

On local paper industry

We wish the Indian paper industry very well. We want them to make more money. I think the Indian paper industry is not returning the cost of capital. The shareholders are not willing to take big steps. If India is to grow, the local paper industry needs to giant steps.

On free trade

I think people can live in this world keeping the 'free trade principle' in place. Protectionism is not going to help. Some of the world is trying to move towards that. But, they need to derive value from their own processes, their own productivity – not through tariff barriers. So, we wish the Indian paper industry to do well as we feed pulp to this industry. We wish them survive; we are here to catalyze their growth.