Indonesia's Asia Pulp & Paper (APP), which entered into an MoU last year for one of biggest FDI in country in Andhra Pradesh till date amounting to approx USD 3.5 Bn for greenfield pulp & paper plant in state's Prakasam district is said to have withdrawn its plans due to reservation laws in AP.
August 20, 2019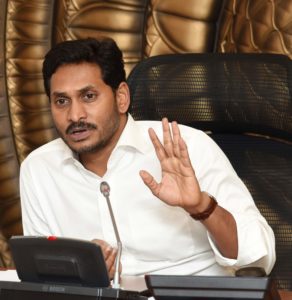 Indonesian pulp and paper giant- Asia Pulp & Paper had signed an MoU with the Andhra Pradesh Government last year to invest and setup not only India's but perhaps the largest paper mill in a single site in the world with a capacity of a staggering 5 million TPA in Ramayapatnam in Coastal Andhra's Prakasam district.
At USD 3.5 billion (approx. Rs 24,500 crore), it was supposed to be the single biggest Foreign Direct Investment (FDI) ever made in the Indian pulp and paper sector. However, as per the media reports, the proposed FDI which was supposed to bring the mega project on 2,471 acres of land and generate 4,000 direct and 12,000 indirect jobs has been now dropped.
As per the media reports, the Indonesia-based pulp and paper giant has taken the decision to withdraw the project due to the new policies of the newly elected Jagan Reddy's Government. Suspecting all the projects signed during Chandrababu Naidu, the new Chief Minister is harming the investor sentiment. His measures to date have unnerved foreign investors and damaged the business environment of the state. Unless he does not do something now, it will make things increasingly difficult.