The aim of the feasibility study by BillerudKorsnäs and Viken Skog is to establish a production line for BCTMP pulp at the Follum mill. The mill has the adequate infrastructure and is located where sustainable wood supply is easily accessible.
March 4, 2022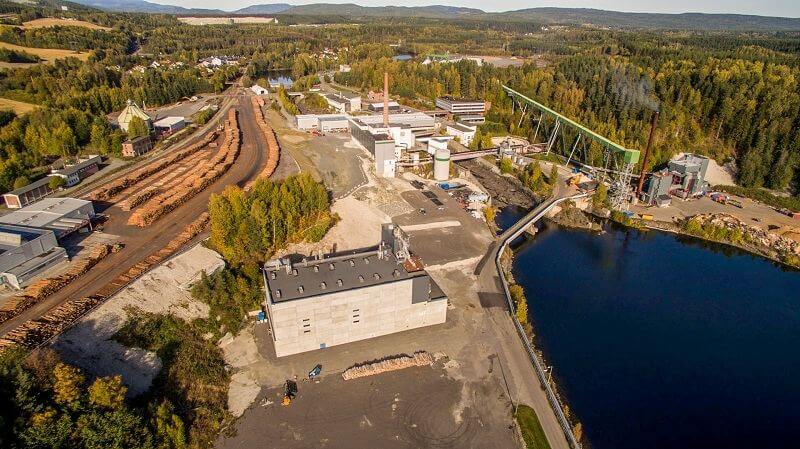 BillerudKorsnäs and the Norwegian forest owner group Viken Skog are forming a joint venture to explore the possibilities of working together to establish the production of bleached chemi-thermomechanical pulp (BCTMP) at Viken Skog's Follum mill in Hønefoss, Norway.
[bsa_pro_ad_space id=16
Firstly, the two companies – BillerudKorsnäs and Viken Skog are planning to initiate a feasibility study about future pulp production at Follum. This will be completed during the first half of 2023. The intention is to establish a state-of-the-art production line for BCTMP pulp at the Follum mill with a capacity assumption of up to 200 Kilo Tonnes Per Annum (KTPA). The Follum mill already has much of the infrastructure needed to establish such a production line and is located in an area with competitive and sustainable wood supply and good transports to BillerudKorsnäs' board mills.
Watch: Evolution of Paper-Based Packaging
Christoph Michalski, President, and CEO of BillerudKorsnäs, comments, "This initiative forms part of BillerudKorsnäs' strategy for sustainable and profitable growth and supports our ambition to grow in paperboard. To cover the increasing need for BCTMP for our growing board operations, we want to explore the possibilities of producing this pulp quality in Follum together with Viken Skog. As part of this partnership, the intention is also to enter into a long-term wood supply agreement with Viken Skog. We initially see good prospects for creating an efficient supply chain and competitive access to the raw materials needed to produce the packaging materials of the future."
If the project will proceed after the feasibility study is completed, the investment for BillerudKorsnäs is estimated to be in the range of 600-800 MNOK.
Also Read: BillerudKorsnäs: Ramped Up KM7, the World's Most Modern Board Machine with Capacity of 500000 TPA
Olav Breivik, Chairman of the Board in Viken Skog, comments, "With BillerudKorsnäs, we have found a solid partner who, like us, wants to implement an efficient supply chain and explore sustainable product opportunities provided by the forest raw material. The existing infrastructure at Follum provides a promising basis for establishing pulp production with a relatively low investment need. We will in the feasibility study also explore the possibilities for producing biogas, and later also solutions for carbon capture at Follum."