BillerudKorsnäs is introducing its latest development in White Top Kraftliner, Pure DecorX™.
April 21, 2021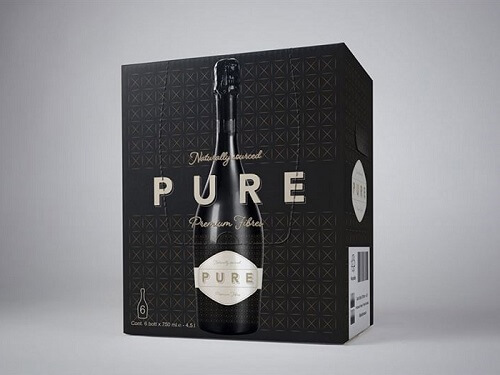 The launch opens up great improvement potential for decorative corrugated packaging in terms of strength, print appearance and sustainability.
Pure DecorX is a 3-ply construction made of 100% primary wood fibres, which makes the liner strong, stiff and with high thickness. In practice, this means great lightweighting opportunities, high runnability in converting machines, reduced risk of washboarding, and enhanced packaging performance.
Watch: Paper Mart Fortnightly News Roundup.
DecorX is renewable, recyclable and biodegradable, and the fibres can be traced back to responsibly managed forestry.
Pure DecorX is coated for surface smoothness, yielding excellent print results in terms of lifelike image reproduction and colour fidelity. This makes the product very competitive in applications such as shelf-ready packaging, displays, and packaging of food & beverages and premium consumer goods.
The new liner is produced at the company's Gruvön mill in Sweden on KM7 — a relatively new machine commissioned on June 28, 2019 with the capacity to produce 550,000 tonnes per year of liquid packaging board, white top kraftliner, cartonboard and cup stock.
Also Read: Kruger Products to Use Bamboo for Tissue Paper Production.
The BillerudKorsnäs range of Pure liners are backed up by the Containerboard BoxLab services, where customers can turn for support and advice on optimisation of packaging solutions.