Century Pulp and Paper, with a production volume of 0.5 million tonne, has been conspicuous by its growth in every segment it operates in.

Hailing from the cluster of B.K.Birla Group of Companies, Century has been running a legacy of manufacturing of various types of papers and boards for writing and printing, industrial and packaging applications. Adding to these, are the robust businesses of Tissue paper and Rayon Grade Pulp. Located at Lal Kuan, in the state of Uttrakhand, Century is a committed employer of the local community.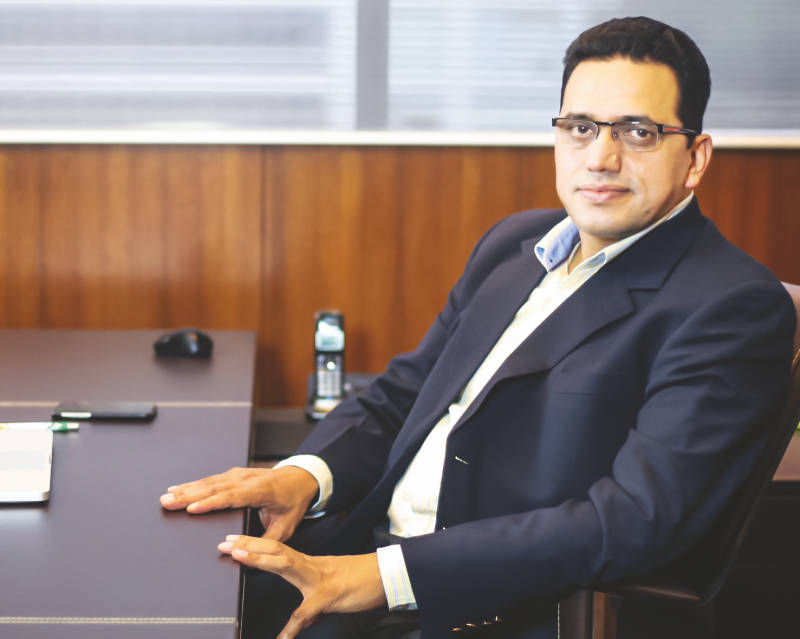 With a production volume of half a million tonne per annum, Century Pulp and Paper is the largest single location manufacturing facility in India with certifications of ISO 9001, 14001, OHSAS 18001, Forest Stewardship Council (FSC) along with other product specific certifications. Paper Mart recently had a chance to conduct a joint interview with Mr. J. P. Narain, Chief Operating Officer – Century Pulp and Paper and Dr. Alok Prakash, Chief Sales Officer – Century Pulp and Paper to know about the company's products, processes and strategies for the future. Excerpts:

Paper Mart: To begin with, tell us where Century Pulp and Paper stands today in the journey of three decades of paper making.

J. P. Narain: The journey indeed has been immensely satisfying. Today, products manufactured by Century play essential roles in a person's daily life. Be it a child pursuing his new found curiosity answered by a book filled with pictures or a home maker managing her daily routine or an executive in an office running though his or her assignments or a teacher guiding the students, products manufactured by Century reveal its contribution and relevance at all spheres.

An accumulated experience of three decades has resulted into products that aptly meet the end requirements. With this level of engagement, we feel involved.

PM: Would you elaborate more on Century's paper business highlighting the major segments you operate in?

JPN: Owing to three decades long association with manufacturing paper and pulp, our product basket is rich and diverse. With a production capacity of 19000 tonne per month, Century offers a wide basket constituting products from wood base, bagasse base and recycled base for various applications.

The writing and printing segment offers products ranging from 40gsm to 190gsm to cover a wide spectrum of applications such as leaflets, stationery, notebooks, commercial printing, textbooks, diaries, book covers, drawing papers, ledger paper, cheque papers besides other applications.

In the industrial application segment, Century's product offering covers Absorbent Kraft, Imitation Parchment, ARSR, Coating Base Paper and Overlay Tissue. Century commands a leadership position in the Absorbent Kraft business.

In tune with the rapid growth in demand for copier paper, Century offers various choices to its customers with different brands such as Signature, Star, Green and Green Plus. Each brand offers its own unique value proposition.

PM: Tell us something about Century's tissue business. Are you planning to move towards branded converted tissue for the consumer market?

JPN: The reins of manufacturing tissue paper are aptly steered by Century. With a monthly production capacity of 3000 tonne, Century leads the market with its products which are superlative in its value proposition.

Manufacturing tissues ranging from 12.5gsm to 42gsm, Century operates in all major categories of application i.e. Facial Tissue, Napkins, Kitchen Towel, Toilet Tissue, Carrier Tissue and Maxi Roll. With its products and the resultant consumer experience, Century has consolidated its position as the supplier of preference with superior quality being its hallmark in both the domestic and export markets.

And, yes! Taking sign from the excellence that it has created in the base tissue paper business, Century is all prepared to foray into the branded converted tissue for the consumer market.

PM: Where do you find your board business in the growth curve? What are there in your board product portfolio? What are the fundamentals for keeping your board business growing?

JPN: Since its inception in 2012, Century has achieved a firm growth in the board business and at the current point of time is supplying this most essential ingredient to the packaging industry with an impressive figure of more than 12000 tonnes per month.

Century's board product basket includes Folding Board Boards, Solid Bleached Boards, Cup Stock Board and other special application boards for playing cards, invitation cards and special coating. Strength, smoothness, excellent printability for enhanced appeal and food grade compliance are the prime attributes of the products of Century.

As for the fundamentals, at Century, we have adapted the art of applying science to create commercial benefits to all stake holders and the products are unquestionably remarkable in their respective categories.

The board business of Century is steered on the production output of 15000 tonne per month from a latest in technology four layer structure plant designed by the industry engineering pioneer, Voith. The various grades of virgin boards ranging from 165gsm to 500gsm manufactured are premium in all parameters of evaluation. The user experience endorses the same.

We also manufacture top end Grey Back board from 200gsm onwards with virgin grade pulp in the top layer. This board is aimed at reforming the experience of using recycled boards.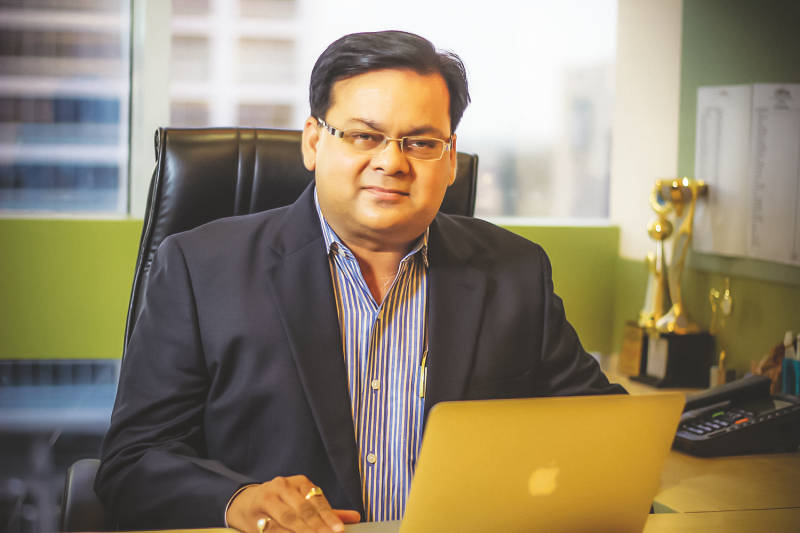 PM: The reception of your Rayon Grade Pulp in the market is quite encouraging. Please elaborate.

Alok Prakash: Rayon Grade Pulp is a highly purified form of cellulose made from wood and is used in a wide variety of consumer applications. Century's Rayon Grade Pulp is accepted by the market with enhanced level of confidence due to its high purity, minimal inorganic impurities, good whiteness and optimal viscosity.

Uses of the pulp include Viscose Staple Fibre, Viscose Filament Yarn (for textiles and non woven products for household, hygiene, medical and industrial absorbent products) and cellophane papers.

With a total capacity of 3000 MT/month, the majority of pulp is used to make filament fibre, while the rest of the RGP is used to make staple fibre.

PM: Environmental compliance and sustainability practices have become one of the mainstays of the industry. Where do you find Century's commitments on these fronts?

JPN: Meeting its ever strengthening commitments towards energy conversation and environment care, Century is associated with 94 electrical projects, 7 thermal projects and 14 environment projects. These efforts have been recognised in the form of Century being awarded the "National Energy Efficient Unit Award" in 2015.

Century has set its mission at transforming the way paper and board business has been conducted traditionally. Century is working towards creating a platform that will put in place a linking thread between the mill and the product users at all levels to ensure common understanding and exchange of ideas, partnership in innovation and development and long term association for sustainable business. New initiatives are being taken on the production and the quality assurance fronts along with projects on environment care and energy conservation to meet Century's commitments towards responsible business.

AP: Century aims at redefining the experience of clients by creating newer heights in product quality, delivery and value. With a product portfolio covering a wide spectrum of applications and with an increasing number of local distribution points, Century is poised to make its presence felt across all geographical locations. As an organisation, Century focuses on doing business as a two way flow to make it the supplier and partner of first choice.

PM: Locational advantage and supply position play crucial roles in the overall business. Please let us know on Century's position on these aspects.

AP: Century's proximity to some of the prominent markets in India has played a pivotal role in its business and customer satisfaction. Century's manufacturing facility, strategically located in the Northern part of India, creates a platform for easy sourcing for all clients. Market in the North, one of the largest in the country, benefits from this. Quick Service Centres operating in the Western region effectively and timely cater to the requirements of the clients based in this and the nearby regions. Century believes in making its products available to its customers in places near to them and is working towards expanding its infrastructure to support this.

PM: If asked to summarise the core philosophy of Century Pulp and Paper, what would you say?

JPN: "Touching Lives in more ways than one" surely summarizes all what we do.

Century Pulp and Paper….the name is associated with thinking economically….acting environmentally & living ecologically….the BK Birla Way

The consistent growth in sales and the industry recognition lays an inspiring path for Century to move ahead with a ceaseless zest……

PM: Do you wish to add more?

AP: Maintaining its growth trend, Century has been achieving highest sales across all business segments month on month. This growth is an indication of the commitment of Century towards excellence and the acceptance of the market.