Coca-Cola has been testing alternatives to replace the millions of tonnes of plastic it uses every year.
February 12, 2021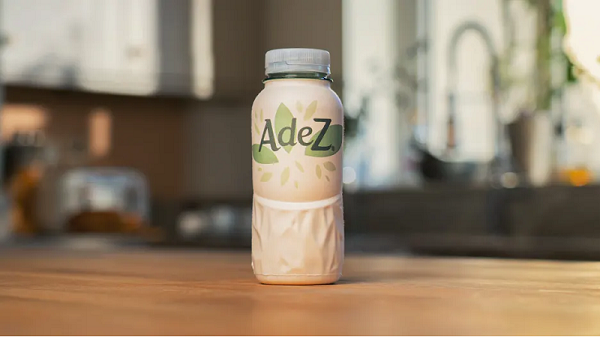 Coca-Cola will start the trial of its paper bottle as part of a longer-term bid to eliminate plastic from its packaging entirely. After several years of development, Coca-Cola will now test the bottle on one of its 500 brands—a drink called Adez sold in Hungary.
Earlier in 2020, Coca-Cola partnered with the Danish company — Paboco ("Paper Bottle Company") to manufacture a 100% paper-based bottle. However, the prototype is made from an extra-strong paper shell that still contains a thin plastic liner.
The bottle is formed out of a single sheet of paper fiber to help make it strong enough to withstand the pressure of the bottling process, with the label printed directly on the bottle itself. The first version in the pilot has a thin plastic liner to keep the paper dry, but eventually, the bottle will use a liner made from a plant-based material; the cap can be made from paper. The material avoids the carbon footprint of manufacturing plastic from fossil fuels, and the final product will be fully recyclable. But the goal is to create a 100% recyclable, plastic-free bottle capable of preventing gas escaping from carbonated drinks.
Also Read: Coca-Cola Reveals First Paper Bottle Prototype.
The challenge — barrier must also ensure no fibres flake off into the liquid. This would pose a risk of altering the taste of the drink, or potentially fall foul of health and safety checks.