International Paper will engage in a consultation process with the appropriate employee representatives and expects the transaction to close in the third quarter of 2021.
February 12, 2021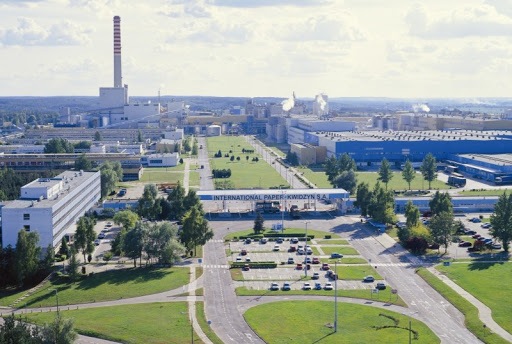 International Paper has entered into an agreement to sell the Kwidzyn pulp and paper mill and supporting operations to Mayr-Melnhof Karton AG for EUR 670 million (approximately USD 812 million) in cash, subject to closing adjustments for net debt and net working capital.
The Kwidzyn mill employs approximately 2,300 people and has the annual capacity to produce 740,000 metric tons of folding boxboard, uncoated freesheet, specialty kraft papers, and market pulp on four machines.
Mayr-Melnhof explained that the acquisition of Kwidzyn forms part of its strategy to grow in high quality virgin fiber based cartonboard with innovative, sustainable and cost effective FBB (Folding Boxboard) grades.
The Kwidzyn mill is an integrated production facility. Its pulp mill has an annual capacity to produce about 400,000 tons, and the paper mill operates four paper machines that produce cartonboard. The flagship machine produces FBB with the capacity to produce 260,000 tons per year.
Also Read: International Paper to Spin-off Printing Papers Segment.
According to Mayr-Melnhof, the Kwidzyn mill recently entered the MF (machine finished) kraft paper segment through the conversion of one of its paper machines to serve the growing demand for flexible fiber-based packaging products. Production of this machine is increasing up to an annual capacity of 75,000 tons.
In addition, Kwidzyn operates two copy paper machines that produce UWF (uncoated woodfree) grades with an annual total capacity of 410,000 tons.