Promoters intend to increase Investment in paperboard to Rs 2,000 Crore

November 29, 2015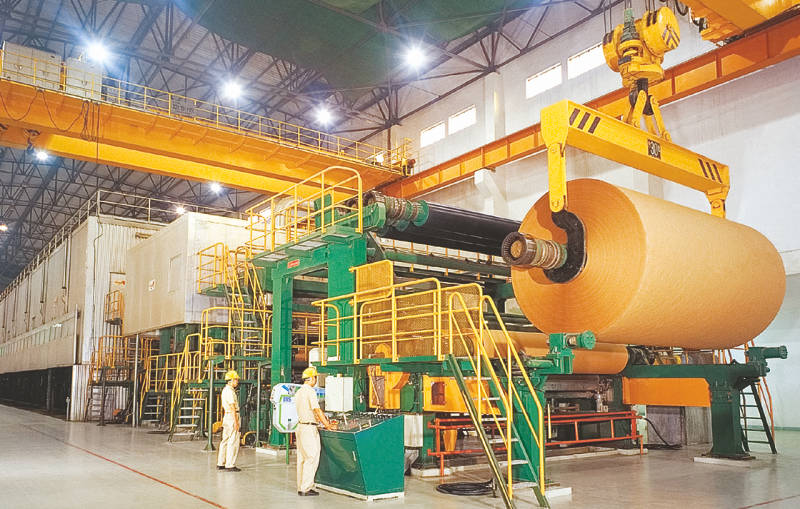 In a bid to diversify its high-margin segment, Emami Paper Mills Ltd (EPML), the country's largest newsprint manufacturer located in Balasore, has decided to increase its investment in paperboards to Rs 2,000 crore in the next three years.

Talking to the reporters, executive director of the company P S Patwari said the promoters want to double the capacity of paperboard from 1.3 lakh tonne per annum over the next three years. The company is optimistic of the sector's high growth potential which is fuelled by increased consumerism and growth in organised retail sector, he informed.

Emami group director Aditya Agarwal said the company would continue to focus on value added paperboard segment worth Rs 4,000 crore. "The segment is expanding at the rate of 15 percent per annum and higher capacity addition is no threat to the industry given the growth trend. From 2016-17 onwards, at least 60 percent revenue of Emami paper will come from specialty paperboard," he said.

Sources said the annual production of paperboard in India is about 3 million tonne of which high end paperboard accounts for 0.70 million tonne which itself is growing at an annual growth rate of 15 percent.

Now Emami is running trial production of the 1.3 lakh tonne annual capacity paperboard unit and said will start commercial production from December with 20 percent market share in the country. Apart from Emami, ITC, JK Paper and Century are also present in this segment of paper business.

Director (operation) MBS Nair said the board unit, which has been commissioned in April 2015, uses 100 percent imported pulp and recycled fibres. The products produced at this unit include coated folding box boards, solid bleached board (SBS), cup stock board and recycled grey back and white back board, he added.

The new paperboard manufacturing arm of EPML that uses superior European technology has generated direct a direct and indirect employment of nearly 5,000 people across its units.

The plant has a state-of-the-art quality control laboratory equipped with best testing equipments supplied by leading international instrument manufacturers. It has ensured self-sufficiency of power by setting up its own 10.5 MW captive power plant. The total capacity of the captive power plant is 30.5 MW, the company officials added.

Moreover, the company also is planning to tap export markets such as West Asia, South Africa and South America for its high-end products in paperboard segment.

"We will be eyeing to tap export markets for our paperboard products. The main target markets are Middle East, Southeast Asia, South Africa and South America," said Mr. Patwari.