As the largest manufacturer of newsprint in India, Emami is all set to use this vantage point to become the frontrunner in high-end packaging board too.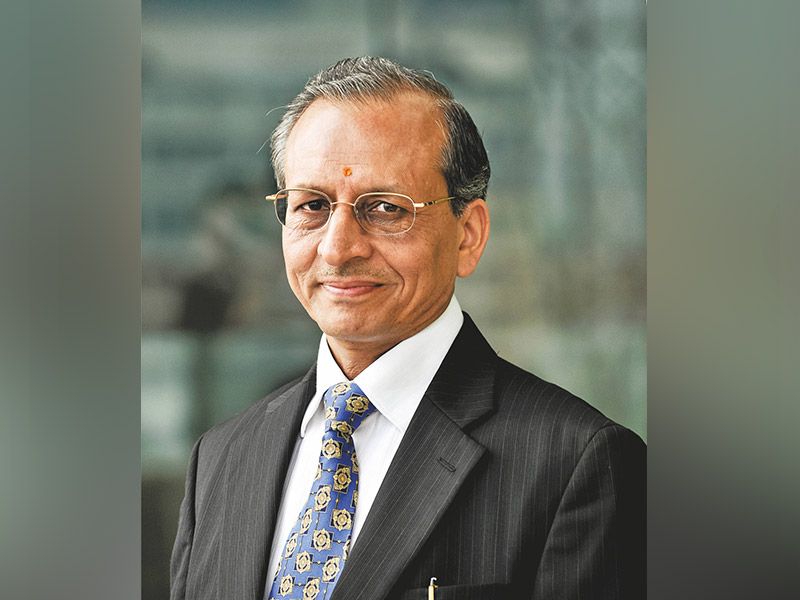 Emami Paper specializes in the manufacture of newsprint and writing and printing paper. Emami Paper enjoys the position of being the largest manufacturer of newsprint in India, and the only manufacturer in eastern India.

The highly diverse and fast growing Emami Group, in their ambitious endeavour to enter the Packaging Board segment, recently commissioned a 132,000mt/annum multilayered packaging board plant in Balasore, Odisha. This is the first project of its kind in the Eastern region of India, technologically the most advanced facility, promising world class carton boards. The product range includes Coated Folding box boards, Solid bleached board (SBB), & Recycled Board like high end Virgin Top Coated Grey Back.

Paper Mart recently talked to Mr. P. S. Patwari, Executive Director, Emami Paper Mills Ltd. to know more about the packaging plant, and his views in general on packaging segment. Excerpts:

Paper Mart: Kindly tell us about your new packaging board plant at Balasore, Odisha.

P. S. Patwari: The project was started in the month of May-June; and we have achieved more than 75 percent capacity utilization. Quality is good; customers are happy; and we are getting repeat orders. Within next 3-4 months, we are hopeful of achieving 100 percent capacity utilization.

PM: What products are coming out of the machine presently?

PSP: We are manufacturing high-quality recycled and virgin grade boards including grey back, folding box board, Solid Bleached Board (SBB), and others for a wide range of applications. Customers are really very happy with the products.

PM: What technical capability is this machine offering?

PSP: The board machine is based on the modern Multi-Fourdrinier Technology with four forming fabrics (to produce 4-layered boards), while the main equipment is being supplied by the leading global vendors. The machine has all the latest features with four hydraulic head boxes, dilution control system for auto CD profile control and shoe press for high bulk and stiff board. We have four online brand-new combi coaters. Coating dryers are based on 100 percent IR Heating System which will ensure excellent printing surface. We have invested in a world-class testing laboratory with all latest testing equipment to give us accurate values of the board.

PM: Being the first-of-its-kind project in the eastern India, what kinds of benefit is it offering to eastern market or pan-India market?

PSP: We have wide pan-India presence. Definitely Eastern Part of India will be our major focus.

PM: Any plan for export?

PSP: Yes. We are exporting to Bangladesh, and we have plans to expand our export countries portfolio.

PM: By mid 2016, what percentage of your output do you expect to export?

PSP: Minimum 10-15 percent, and maximum up to 25 percent.

PM: Any other capacity expansion lined up for you?

PSP: Once we achieve the 100 percent capacity utilization for the new packaging machine, we will definitely go for further expansion for this machine as well as new machine.

PM: Are you planning for new machine?

PSP: Yes, once we achieve the full capacity of what we have already installed. First, we not only intend to attain 100 percent capacity for the existing machine, but also we are planning to augment its capacity by 10-15 percent. Second, we would be thinking of a new machine to put up as our next phase of expansion.

PM: What made Emami to think of packaging segment as a viable business option?

PSP: In packaging board, there is good growth. We are also a FMCG company; we have our own brands; and there is huge in-house consumption of packaging material. We, therefore, are aware of desired technical requirements for the quality packaging. Moreover, retail and e-Commerce are growing noticeably spurring much growth in the packaging requirements. Keeping these things in view, Emami entered the packaging segment; and we have long-term view of this segment.

PM: How much is the size of packaging board market in India?

PSP: High-end packaging board, which we are targeting, is only around 600,000 tonnes. Now, we have added the capacity of 132,000 tonnes; and there is couple of more expansions slated to come up in next one year or so. According to the availability of product, market grows.

PM: What percentage of growth do you foresee for the packaging segment in the next five years?

PSP: Because the base is very small for high-end packaging in India, only 600,000 tonnes; so I foresee minimum 15 percent annual growth for the segment.

PM: Your views on the packaging segment?

PSP: Imports in this particular segment, because of the nature of product, are not feasible. The growth is there; so the new capacities will easily be absorbed.