2021: The year that was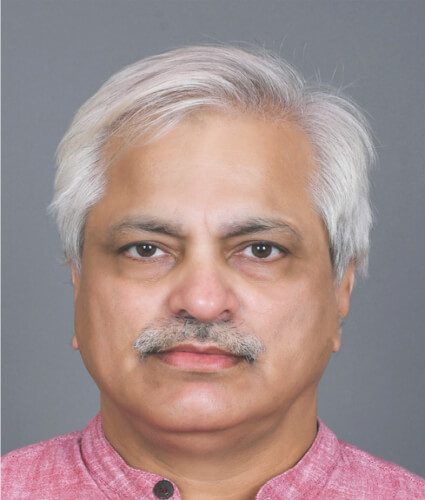 The FY 2021-22, despite the challenges of the COVID-19 outbreak and its second wave, saw Forbes Marshall grow in both orders and sales and had a good financial position. We see increasing business from the pharmaceutical, chemicals, and food & beverage sectors. The paper industry also made good contributions to our growth. The process and energy efficiency opportunities have grown manifold both in India and international markets. We have seen the business grow on account of this. On the health front, we had several challenges with quite a substantial number of our own members including our supply partners and their families being affected either directly or indirectly. We managed to keep our operations running on an even keel despite the challenges. Overall, in the year 2021, we were stable from July 2021 and were able to steer our way through the challenges.

Forbes Marshall has invested the last year in a new redeveloped manufacturing unit as well as in new machinery. This will enable us to ramp up our production and productivity and ability to serve our customers faster and better. We have also set up a new steam factory in Singapore to help serve our international customers faster. This factory was set up in a very unique way right through all the COVID restrictions across countries.

Forbes Marshall has launched a series of digital products aimed at providing our customers with valuable insights based on critical process information that can enhance the safety, yield, and quality of plant operations.
Watch: Evolution of Paper-Based Packaging
2022: The year that will be

The performance as mentioned earlier has been robust and despite the challenges, we have done well on overall business and managed to keep our operations running amid the second wave of COVID-19 and its severe impact. This enabled us to keep serving our customers without disruption. We are very positive about FY23 and see another year of robust growth and good health. We will see more investments in our manufacturing operations and research and development capability to accelerate our innovation pipeline.

Our main goal in 2022 is to further enhance our customer service and support through major investments in manufacturing and innovation and as well as ensuring that our SE Asian manufacturing hub becomes fully operational. Thus, the main thrust is on superior customer experience through multifold initiatives that run across the organisation. Another thrust area at Forbes Marshall is to increase our digital offerings to our customers and thereby, provide insights to our customers to help them run their plants safer and more efficiently.
Also Read: 2022: Trends Transforming the Paper Industry

Key trends driving the growth

One of the key trends across the process industry, ranging from paper to food & beverage, is the increasing focus on digitalisation and automation and the thrust on reduced carbon footprint through energy efficiency measures and renewable energy investments. This will enable process plants to become connected and intelligent and as a result, help plant managers increase plant efficiency by several basis points. We, at Forbes Marshall, also see a good focus on plant safety and employee health being key learnings from the COVID pandemic. This will lead to more investments in these areas across industries.