7 July, 2011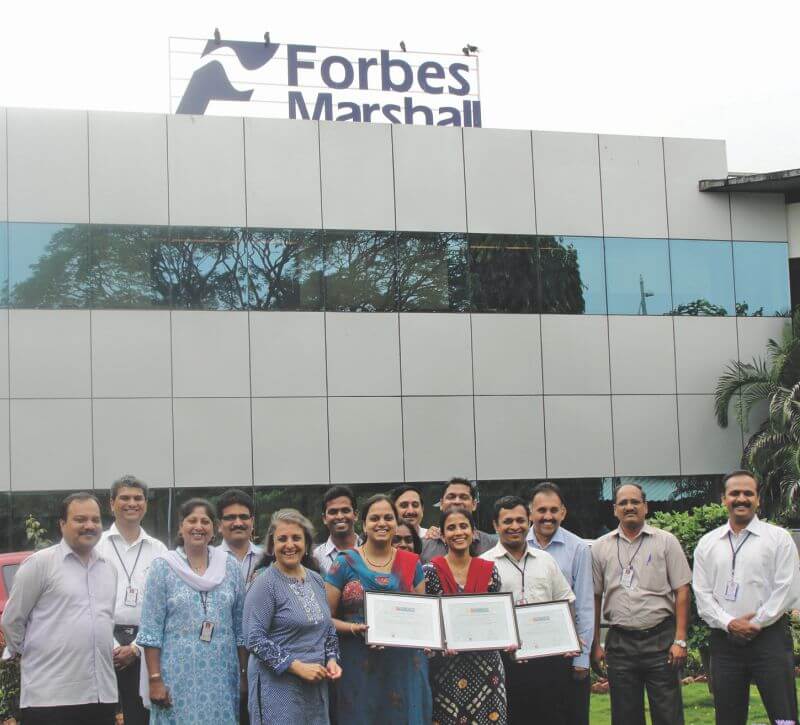 Forbes Marshall has been ranked No. 11 in the top 25 "Best Workplaces" in India for the year 2011 based on a survey conducted by the Great Place to Work Institute in association with Economic Times. The Institute is a pioneer in studying and recognizing great places to work across the globe. The study conducted annually, is in its eighth year and has a presence in across 40 countries around the globe covering over 1 million employees. It is one of the oldest, most comprehensive and respected workplace study in the world.

Forbes Marshall, the only Pune based company to make it to the top 50 list for the country, was awarded the 11th Position among 471 Companies which participated in the survey across all sections in the Industry. The award ceremony was held in Mumbai on 23/6/11.

Forbes Marshall was also recognised as 2nd best company in the manufacturing & production industry and 2nd best company in employee participation in CSR activities. Renuka Ankonikar from HR was selected as one of the top ten project champions amongst the 471 company's who competed. This is the third time Forbes Marshall is ranked among India's top 25 "Best Workplaces". They were also listed among the top 25 in 2005 and 2008.