The automatic hydro-sulphite preparation system is designed in norms with European safety standards and has in-built fire and safety alarms.
March 1, 2019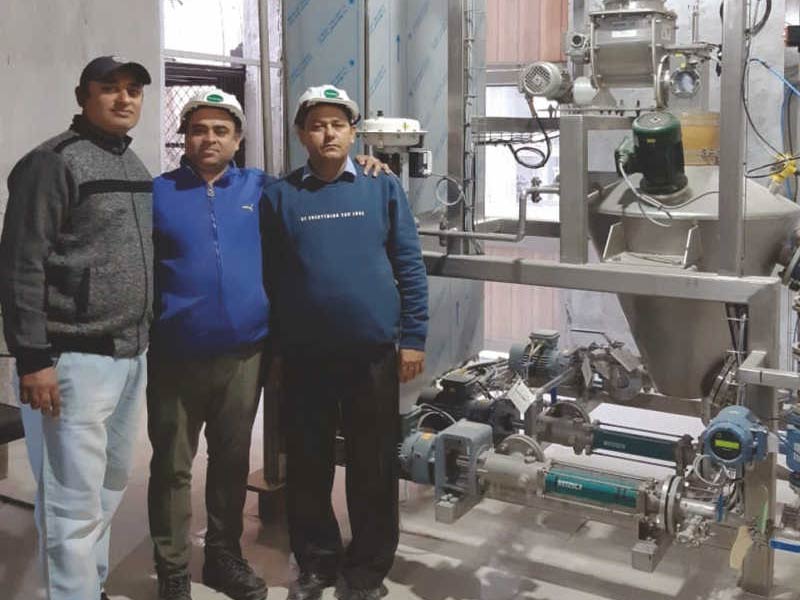 GAW Technologies GmbH has successfully started up the fully automatic sodium hydro-sulphite preparation and dosing system at Khanna Paper Mills.
The system is a fully closed unit skid and thereby reduces emission of harmful sulfur dioxide gases into the ambient environment. This state-of-the art-unit, mounted on a compact skid, dissolves hydro-sulphite powder to the required concentration and supplies to two de-inking lines of Khanna Paper Mills for bleaching purposes.
Mr. Rahul Khanna, CMD, Khanna Paper Mills says, "We have invested in this system as a part of our GO GREEN objectives through modernization of the manufacturing assets to improve safety and work environment. Hydro-sulphite poses a lot of challenges during handling and usage due to its potential to ignite and generate harmful gases during operations. We are happy that the GAW automatic hydro-sulphite system is successful in fulfilling our environmental objectives, besides being very safe, reliable and operator friendly."