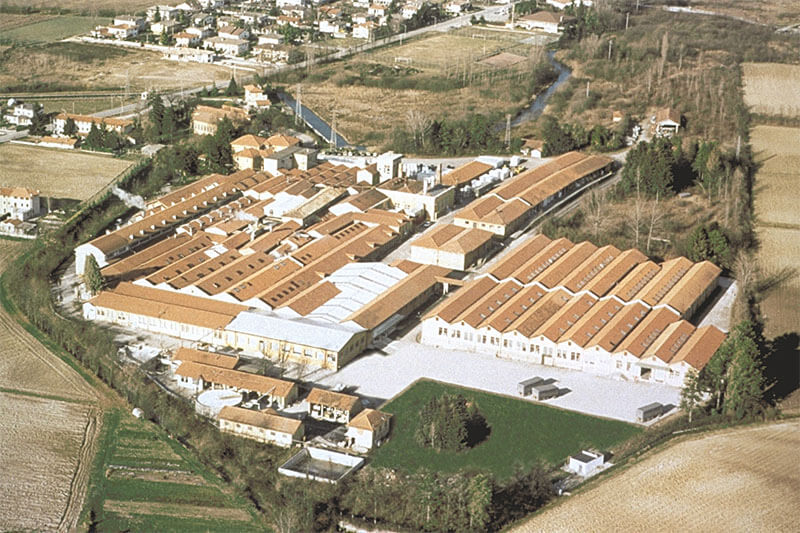 The Gruppo Cordenons, directed by the Gilberti family for four generations, is an important Italian company manufacturing fine and technical papers, offering over 2,500 specialised products, for target and application, for the international market. Always devoting substantial resources to research and development of innovative and original papers in order to give an immediate response to client requirements, while keeping up with present trends, the company maintains an excellent quality of technological content and creativity. Team Paper Mart visited their facility and in a candid chat with the management of the company walked through the heritage of more than 300 years of excellence. Edited excerpts
.
.
Very long time ago…the journey for the Cordenons mill through the time started in the year 1630, i.e. 382 years ago and for the Scurelle mill it was in the year 1715, nearly 300 years ago. At that time, the mill and the production processes looked quite different from today. For instance at that time you needed 4 people per production shift of 13 hours which could only produce 9 reams of paper or in total 4,500 sheets. This is equivalent to around 20 pallets per year. In the 19th century, the paper machine installed was a fourdrinier machine and was equipped with a drying section. In 1830 the machine speed was 5 meters per minute. In those days, the Cordenons mill was the official supplier to the Republic of Venice.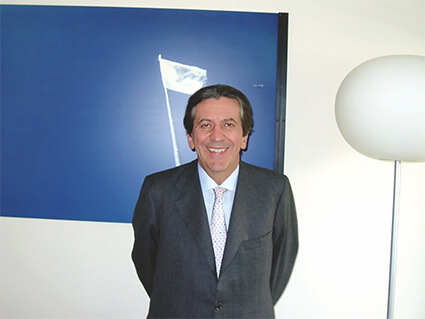 In last 40 years…The Scurelle mill was acquired by Mr. Ferruccio Gilberti's grandfather. Mr. Ferruccio Gilberti's grandfather was the owner and President of Gruppo Cordenons in 1936. But, in 1973, due to big economical crisis, Mr. Gilberti was sent by his father to close the production of the mill. But, Mr. Gilberti had a different plan. He bought the mill from his father and became the owner of the mill. The strategy was to change the mill into a speciality paper mill. Before that, the mill was producing mainly commodity papers and acclaimed to be the 2nd largest manufacturer in Italy. The Scurelle mill at that time had 45 employees and produced 3 tons of paper per day. After 1 year the production was increased to 10 tons per day with the investments and improvements which Mr. Gilberti carried out. Paper produced was mainly writing paper and paper for filing in white and colours and also felt marked papers like Modigliani and Dali.

In 1984, Mr. Gilberti bought the Cordenons mill too which was producing mainly paper for filtration of wines and paper for impregnation of insecticides. Quick improvements and investments were made to increase the product mix and output. The strategic direction that Mr. Gilberti has given to the mills is innovation and product development that has lead to the success of Cordenons today and is also fundamental for the future.

In the last 25 years…a quick evolution of papers took place inside Cordenons mills. From the installation of Cast Coaters in 1989, to an insize, a surface coating to have better printing results in 1994 and further into a specialty coater in 2001. Cordenons was the first one to introduce metallic papers in 1999. Meanwhile Stardream with its 32 colours and shining and sparkling surface effect has become a real market leader all over the world.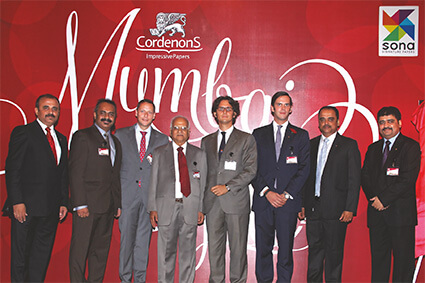 Innovation and product development

Cordenons introduced products like Plike in 14 colours having special gummy surface, also available in 5 new different shades such as pastel pink, pastel blue, royal blue, purple and orange. Natural Evolution is a market leader in India so is Monnalisa and Moondream – the paper that becomes transparent with heat-embossing. Another recent result of innovation is the new product "Wild" having a very special surface. Wild is produced with 35% cotton and has an extreme high bulk ratio. This means that the 850 gsm board (1 layer) has a caliper of 2000 micron – 2 mm. Wild comes in 150, 300, 450 and 850 gsm and is perfect for invitations, packaging, especially with letterpress, embossing and hot foil.


Inspired By Fashion

In the last 2 to 3 years we introduced a new range inspired by the fashion world i.e. Boutique. Boutique has 3 lines, So…Silk, So…Jeans and So…Wool. So…Silk has the elegant silk-surface and the colours are chosen together with some of the most famous Italian fashion houses. With these companies we have good connections and regularly they come to our office to discuss the latest trends in fashion. This is how Gruppo Cordenons keeps up with the latest trends and maintains excellent quality of technological contact and creativity.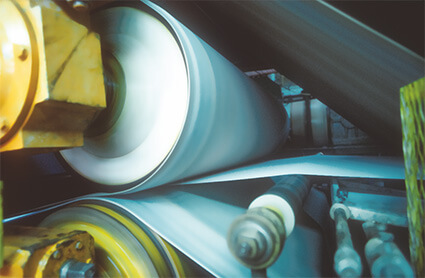 Research and Development

Our research and development works in close contact with our customers, who are spread out globally across 86 countries. Constant dialogue with our customers provides us the update on latest trends in terms of demand and quality requirements in our industry. The machinery at the mills, in combination with Gruppo Cordenons know-how and expertise provide us the unique possibilities to create the customer specific products. With the help of in-house speciality coaters we are able to craft high-tech coating surfaces, embossing patterns that gives us seemingly unlimited possibilities along with special fibre and raw material composition to create any kind of special end-use, paper patterns like felt marks, laid lines and watermarks etc.

Many of our customers have used Gruppo Cordenons papers to their highest satisfaction. For the applications like luxury packaging for perfumes, jewellery, fashion, high-end print books, greeting cards, invitations, certificates or any other utilizations. In fact, customers who value their corporate identity have possibly added Gruppo Cordenons papers into their portfolio.

Indian Confidence

Since more than 10 years Gruppo Cordenons has been servicing the Indian market together with its local partner Sona Commercial, having made the product available throughout the country. We feel India has rapidly grown in the appreciation of speciality papers and today the Indian designers and printers can evaluate them with the best in the world. Cordenons and Sona Commercial are extremely confident that the Indian speciality paper market will continue to grow and become the university in the paper industry for the future!!!