January 11, 2013

"India is rated as one of the fastest growing market for paper globally. The demand of paper has been growing at around 8% for some time and so far, the growth of paper industry has mirrored the growth in GDP. However paper consumption is poised for a big leap forward in sync with the economic growth and would overtake GDP growth rate as happened in other economies at a similar point in their growth trajectory. From current levels of around 12 million tons, it is estimated to touch almost 14 million tons by 2015-16 and 20 million tons by 2020", said Mr. Madhukar Mishra, outgoing President of Indian Paper Manufacturers Association (IPMA) at the 13th AGM of the industry body at New Delhi.

"Lack of a captive plantation policy in our country like in USA, Latin America, Scandinavian countries, Australia, Japan and neighboring China, Indonesia etc., has stymied the growth of domestic paper industry. Paper mills in India have to necessarily depend upon small and scattered plantations or Government controlled forests for pulpwood. In the process, at times, cost of collection and transportation works out to be greater than cost of the pulpwood itself. Cost of raw materials in India has been continuously increasing and has become most uncompetitive in comparison to the major paper producing countries of the world. India has not seen any large capacity addition or green field project in paper in recent times", added Mr. Mishra.

The Indian paper market has become vulnerable to imports as the developed economies, the traditional importers, face renewed signs of economic recession. Indonesia and China enjoy huge incentives. While the USA and EU have taken timely measures in the form of punitive import duties to face the onslaught of unbridled export by these countries, India has, unfortunately, chosen not to similarly safeguard its domestic Industry. Consequently, these export led economies in Asia continue to target the Indian market.

There is pressing need to augment raw material requirement to meet the industry's growth. Keeping the projected industry growth in mind the working group (formed by the Planning Commission) has proposed that suitable policies have to be implemented to facilitate captive growth of trees and that 2.5 million hectare out of the total 28.84 million hectare of degraded forest land may be harnessed for this purpose.

Speaking on the occasion, Mr. Gautam Thapar, Chairman Avantha Group said, paper industry is both energy and resource intensive and innovation to overcome these challenges will drive the future of the industry.

Meanwhile, industry led farm/social forestry has brought more than 0.5 million hectares under pulp wood plantations, mainly degraded marginal lands of farmers. At the current estimate, wood based segment of the industry uses 80 per cent of the total requirement from farm produced wood. In the process, this industry initiative has created major employment in the remote areas thereby, helping rural development.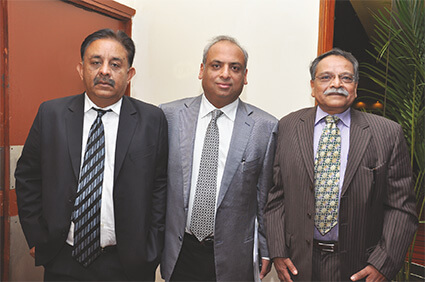 At the AGM, Mr. Yogesh Aggarwal, Managing Director & CEO, Ballarpur International Graphic Papers Holding and Mr. Sanjay K Singh, Divisional Chief Executive of ITC Limited (PSPD) were elected as President and Vice President of IPMA for two years at the AGM.

The IPMA Paper Mill of the Year Award was won by Tamil Nadu Newsprint & Papers Limited (TNPL). The Energy Conservation Award was won by two paper mills viz. BILT Graphic Paper Products Limited (unit Ballarpur, Maharashtra) and JK Paper (Unit CPM, Gujarat) while the IPMA Environment Award was bagged by ITC Limited (unit Bhadrachalam, Andhra Pradesh).